Tweeton advances to national meet
Sports | Published on February 28, 2023 at 4:05pm EST | Author: frazeevergas
0
Frazee alum is in his second year at the University of Mary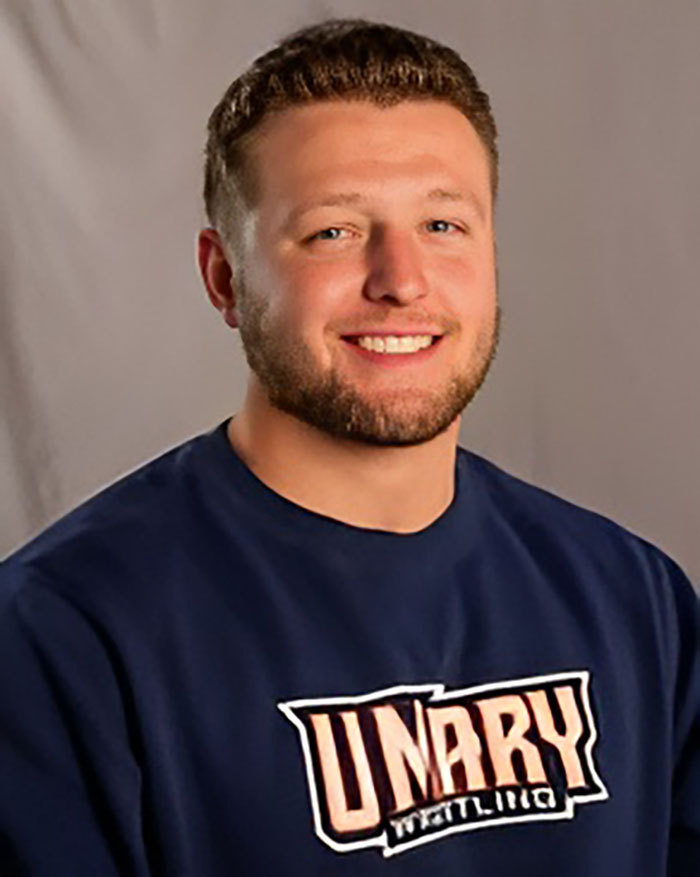 Last year was the first time in program history that four University of Mary wrestlers qualified for the 2022 NCAA Division II National Championships after competing in the NCAA Super Region V. This year, the Marauders match the program history record by sending four wrestlers to the National Tournament. Reece Barnhardt, Max Bruss, Matthew Kaylor, and Luke Tweeton all punched their ticket to Cedar Rapids, IA to compete at nationals.
Tweeton (285) defeated Augustana's Zach Peterson (Perham) in his first match in a scrappy fight for a 1-0 victory. This advanced Tweeton to the semifinals where he took on Minot State's Jake Swirple. Tweeton secured a sudden-victory win with a takedown in overtime. This sent the redshirt freshman to the region tournament championship and secured his ticket to nationals. Tweeton would fall to MSU's returning national champion Darrell Mason in a 1-0 decision.
Tweeton will all compete in the NCAA Division II National Championships beginning on Friday, March 10, and concluding Saturday, March 11.
Tweeton earns NSIC all-conference honors
A program record four University of Mary scholar-athletes earned a spot on the 2022-23 Northern Sun Wrestling All-Conference team, doubling the number from any previous season. Reece Barnhardt and Max Bruss were both named to the all-conference first team while Wyatt Lidberg and Luke Tweeton claimed second team honors for the 12th ranked Marauders.
This is the first time any of the four have earned NSIC all-conference honors.
In his first varsity season, Tweeton went 23-10 overall to earn second team all-conference honors at 285. The redshirt freshman from Frazee was 6-3 in NSIC action, earning one win over No. 10 Jacob Dykes of Southwest Minnesota State. Two of his losses were by 1-0 scores to nationally ranked opponents, including the defending national champion, and the third was in overtime. For the year he had a win by pin, one by technical fall and two by major decision.
The Marauders finished a program-best third in the Northern Sun this year with a record of 6-3. Overall UMary was 13-4 on the season that included wins over several nationally-ranked teams, including three teams currently ranked in the nation's top 10; No. 3 West Liberty, No. 5 Nebraska Kearney and No. 9 Upper Iowa.