Vergas EDA/HRA discusses Sunny Oaks development
News | Published on March 14, 2023 at 4:45pm EDT | Author: frazeevergas
0
Group interviews consultant to potentially help achieve goals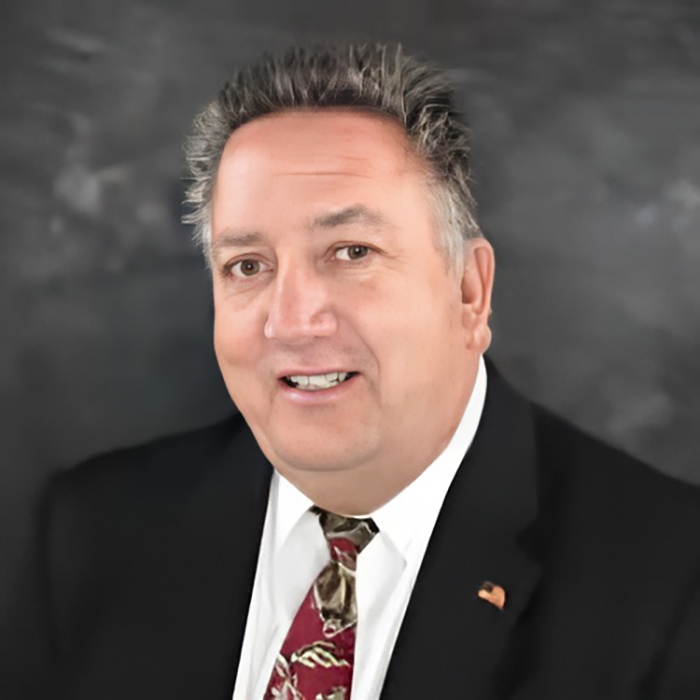 By Robert Williams
Editor
The Vergas Economic Development and Housing and Redevelopment Authority met with Otter Tail County Community Development Director Amy Baldwin on Tuesday, March 7, to discuss the future of the 11-lot Sunny Oaks subdivision and Ron Ziegler CEO and President of Community and Economic Development Associates (CEDA) about adding a CEDA consultant to the EDA/HRA.
The city put $250,000 of infrastructure into the Sunny Oaks subdivision in 2009. One lot was sold, but the family that owned the property turned it over to the state of Minnesota.
According to Secretary/Treasurer Julie Lammers, the state owns the lots, but Otter Tail County has access to them.
"They can only use it for public land, so we can either use it for public use, which would be something like a park, or public purpose, where we would use it for affordable housing," said Lammers.
Vice President Bruce Albright has begun discussions with OTC Auditor-Treasurer Wayne Stein on how Vergas can acquire the property back from the county and partner with a developer to fill the open lots.
"It would be important from an economic development position to get that land back and get it developed, get homes on there," said Albright.
Albright also noted Josh Hanson's Lawrence Lake Acres development is in progress as well and acquiring the full Sunny Oaks land is not a matter of competing with that development. The properties are different in that Sunny Oaks consists of more traditionally-sized lots with sewer and water, while Lawrence Lake has a variety of large and medium-sized lots, some 3-4 acres, and are not connected to the city sewer system.
Hanson has referred to the Lawrence Lake Acres as, "the biggest residential development in the history of Vergas."
"We don't want to be in direct competition with him," said Albright.
He also noted the target demographic for Sunny Oaks is elderly housing, rentals, first-time home buyers or low income.
The board was looking to Baldwin to see what programs might be available and what particulars need to be included in a request for the land to the county board of commissioners.
The cost of the land will likely be based on what the future use will be and affordable housing is a key element.
"We need to sell those lots; Vergas cannot take a $250,000 hit," said Albright.
His point was made stronger by the fact that streets and infrastructure are in place and he prompted Baldwin to share how the city might best make future development happen.
Baldwin reported that a number of developers have contacted the county about potential development in Vergas. One big stipulation is that the lots will need to be used for affordable housing.
"That's a provision prior to going to an auction that the county would hold," said Baldwin. "There is a provision for the city to purchase them from the county for the purposes of affordable housing. We have it on our radar as far as an opportunity site because they are development-ready and we know the cost for that infrastructure now would be substantially more than the city has invested in it."
Affordable housing is defined in a tax-increment financing perspective for a household of four at $119,000 of household income. A household of two is approximately $107,000. According to Baldwin, that is what is considered "affordable" at the high end.
The county has grant programs that can make up the difference for families in that income bracket to build a home in regards to what she called a value gap between building costs and the appraisal totaling $50,000 per house or $100,000 per development that could be made available.
If the public purpose for the land is to create affordable housing, it allows the city to purchase it at below the market price and acquire it in advance of an auction.
The county is currently working with the city of Battle Lake to build three single-family homes via a low-interest loan from the state. The county's HRA is directly building the homes and selling them. That model is also an option for Vergas upon completion in Battle Lake.
Baldwin did encourage Vergas officials to find a private builder to partner with and utilize the county grant, along with down payment assistance for the buyer.
Affordable senior rentals are another type of development that is in high demand in Vergas and throughout the county.
According to Baldwin, the county is willing to partner with the city and the EDA/HRA in whatever way the decision goes based on need.
"We want to see more housing," said Baldwin.
The city and EDA/HRA need to form a development relationship with one or multiple builders, along with determining what the development will look like, duplexes, multi-family housing, or something else.
Baldwin advised that the EDA/HRA craft the proposal and send it through committee and to Stein prior to the board of commissioners to hopefully gain full support by the time it reaches a vote.
Vergas can use its comprehensive plan to back up the need for a variety of different kinds of affordable housing and it gives them options of what they choose to build.
"The other thing that is important for the city right now is we've sat on this infrastructure investment for seven, eight years and gotten zero return," said Albright. "We cannot hook the taxpayers of Vergas for $250,000. Those bonds are going to come due and we're going to have to pay them off. It went down some bad roads there and it got turned over to the state, but we've got an opportunity now to correct this situation."
EDA/HRA member and Re/MAX Sales Agent Joy Summers confirmed her belief that there is market interest in developing the land and Lammers confirmed two developers have spoken to her.
CEDA
Ziegler made a presentation to the board providing information on what CEDA does. The 37-year-old 501(c)(3) specializes in: Community Support Programs for counties, cities or other organizations; Small Business Assistance; Grant Writing and Management Services; Administration Services" Community Planning and Development.
CEDA typically embeds a consultant with the city. For instance, Frazee's EDA has CEDA consultant Don Lorsung on board who contributes to monthly meetings and performs other duties as assigned, along with providing a knowledge base to aid in decision making.
"We like to have our person become familiar in the community; we like them to become involved in the community; we like the relationship to be created between the city administrator and our person and we want our person to come in at the start and create a work plan," Ziegler said.
As an example, Ziegler cited the housing development program that was discussed earlier in the meeting was something CEDA specializes in.
"The housing program you just talked about is right up our alley," he said.
A roundtable discussion was had about the needs of Vergas and how CEDA can be a beneficial partner to the city. No decision was made at the meeting. Ziegler noted he would submit a proposal and talks can go from there.
The new Vergas EDA/HRA board consists of: President Kevin Zitzow; Vice President and City Council Liaison Bruce Albright; Secretary-Treasurer Julie Lammers; Assistant Treasurer Vanessa Perry and Board Members Joy Summers, Paul Pinke and DuWayne Ditterich.