Vergas man pleads guilty to soliciting child for sexVergas man pleads guilty 
News | Published on March 22, 2023 at 2:49pm EDT | Author: frazeevergas
0
Watro to be sentenced in late April in Stearns County Court
A Vergas man will be sentenced on Wednesday, April 26, in Stearns County Court for soliciting a child for sex in St. Cloud.
According to Stearns County prosecutors, Darrin Watro, 56 of Vergas, pleaded guilty to describing sexual conduct to a child through electronic communication and distributing material that relates to sexual conduct to a child through electronic communication.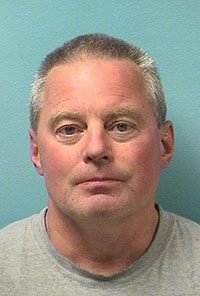 Investigators described Watro's online conversations with an undercover officer posing as a 15-year-old St. Cloud girl in an online chat room from July through September of last year.
Watro allegedly initiated the conversation that continued for weeks until his arrest on Friday, March 10.
A search warrant was used to seize electronics and other items from Watro's house by Otter Tail County Sheriff's deputies and the Central Minnesota Human Trafficking Task Force.
Watro also admitted to sending illicit pictures of himself to the girl, but denied he ever was planning to meet the person. According to the complaint, Watro told the girl that he was working on a job in Clearwater and asked if she could meet during the week. Also, an Otter Tail County investigator received tips through the Internet Crimes Against Children Task Force in regards to Watro sharing child pornography.
As part of the plea agreement, Watro will have two other counts dismissed.