Team Lakes Processing earns five Tri-State Meat trophies
News | Published on April 4, 2023 at 6:15pm EDT | Author: Chad Koenen
0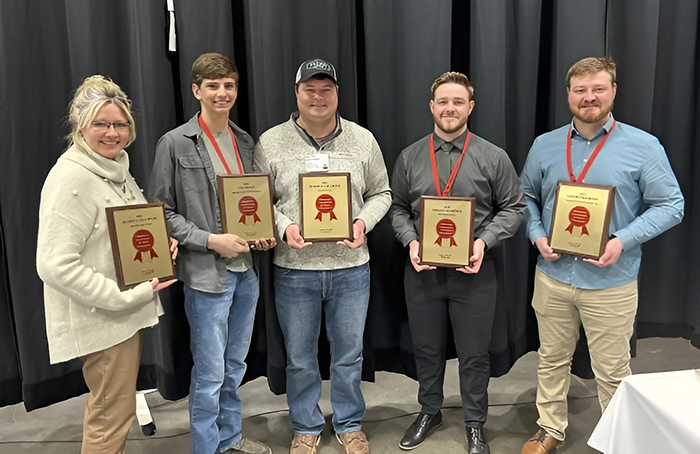 Brad Bachmann's influence carries family forward
By Lori Fischer Thorp
Correspondent
A whiteboard at Lakes Processing in Detroit Lakes holds a vital message: "Team: Two or more people working together for a common goal! Team Lakes Processing works here."
"Mom (Sarah Bachmann) wrote that seven or eight years ago, when me and my brothers got in a squabble about something," explained Baxter Bachmann, who along with brothers Hesston and Tanner, their mom and several other employees, form the current backbone of the company.
"It's been a while, but it still is true," Baxter said.
In the 26th year of that teamwork, they're offering standard favorites as well as innovating to make their site a destination.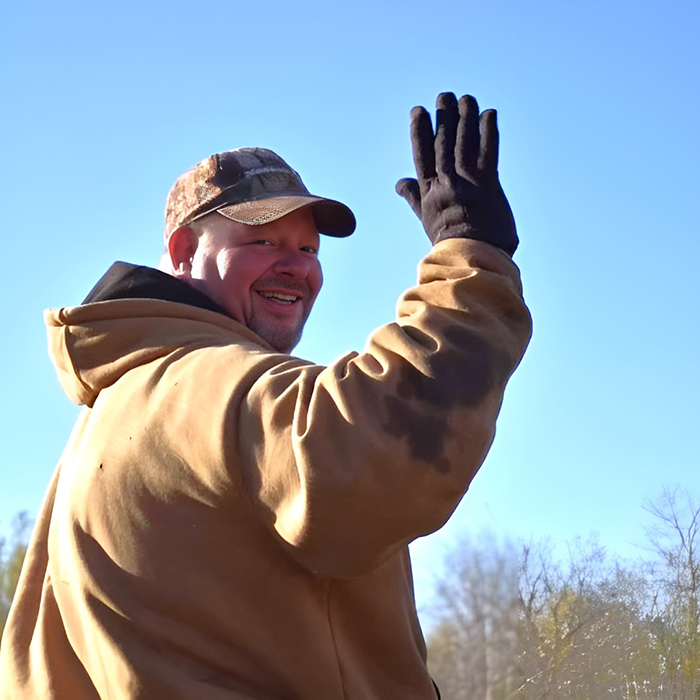 That commitment is what led them to earn five more awards at this year's Tri-State Meat competition.
When Brad and Sarah Bachmann opened the business in 1997, they didn't envision awards, nor the twists the years would bring. They just had a commitment to succeed.
"We all grew up working here," said Baxter, a 2013 Frazee High School grad. He attended MState-Moorhead for Business Management and Marketing. "In 2015 I started working (full-time) with dad," and brothers Hesston and Tanner (FHS classes of 2015 and 2016) "have been on board the last two years."
His brothers are "super-valuable," Baxter said. "It's so great having them back."
"Working with family can be difficult," he said. "We worked it out. Hesston and Tanner take care of the custom slaughtering, and Tanner does most of the inventory and ordering. He's like my dad was, very handy."
"We all work together so well now," Baxter said. He handles marketing, sausage and meat production, and retail. "If one is swamped, others are able to flow."
Other siblings include Ellie Moltzan, Victor, and Annie Erickson (FHS Classes of 2014, 2017 and 2019.)
They all watched their parents mix integrity and creativity into their undertaking. There's also a dose of fun and a little competitiveness in the recipe for success.
"My dad first went down (to the Tri-State contest) in 2000," Baxter said. "He won with just traditional summer sausage."
"Backstory," he said, was "he only brought a few things. "He didn't think he was going to win anything. He was actually in a different seminar…My mom had to go down and get the award," he said.
Years later, Sarah is "still the boss" according to Baxter, though she has lost her partner in life and work.
Brad died October 3, 2021. He was 56. FaceBook posts the weeks prior shared the Bachmanns' story. His obituary summarized, "With the unexpected tragedy of losing such a wonderful man, his family gains strength knowing how loved he is here and especially from above."
The photo of him on the service folder, Sarah said, was ironically taken "exactly one year to the day before Brad passed away." It portrays his wide grin as he looked back at the camera, waving. That image is "soothing to our hearts," portraying "his whole demeanor."
"We're left here yet," she said. "We always have to be thinking about the future. In retrospect, it starts with a foundation. That's Brad and I, he's still here in every aspect of our life."
"Death doesn't have to define us, but it always will come with us," Sarah said. "It's not morbid to talk about someone, I'm very proud to have this part of myself…losing your spouse is an insight."
"In reality," she said, "it brings a light out of us. Our children, too, have an insight. My children know what not to say, and they know what to say when someone loses someone."
"I think we are all very humble because of struggles that we've all had to go through," she said. "When Brad died, I credit it all to our faith, our strength came from our faith. It came with that price tag. With that price tag comes a humble approach to life."
"Be kind, be honest, be truthful," Sarah said of the Bachmanns' approach. "It's not perfect, we're strong characters, we have ideas. Your idea might not be the one we go with."
She said her role now is to validate everyone's talents. "It's a full-time job," she said.
"Giving people the strength to keep dreaming, and keep ideas flowing" is key, she said, "as a mother and as a business, as a family. It's not just because the three boys work there," adding that her other three children who aren't there full-time "are still vital parts."
"When our kids (were younger and) made mistakes," she said, "we thought we were a failure. After Brad passed away, I thought repeatedly, 'How in the world am I going to keep going?'"
"Mom, you're looking at the answer," her children told her, meaning themselves. "Keep going" she encouraged others, because "you don't know what reward might come."
Sarah and Baxter said they're forward-focused now, and that includes expanding FHS senior Carson Trieglaff's role with their team.
"We're sending him to meat-cutting school" for the January-May 2024 term at MState-Staples. "He's going to come back and work here full-time after that." Baxter said. "It's cool to have somebody young want to get into it. He's an exceptionally hard working person."
The Bachmanns made Carson part of their Tri-State convention team, where they learned with and from others in Minnesota, South Dakota, Wisconsin and Iowa.
"That was a lot of fun," Carson said. He added that he'd always wanted to go to the convention.
"Working here, there's something different each day," he said. He appreciates being included in away-from-work fun, too. "With Hesston, Baxter, and Tanner, in the fall, there's always a plan to go hunting or fishing. I probably spend most of my money doing that," he said.
Carson began to realize "how good the people are here" when he was talking to others his age in the workforce. "They're always making time for family time. There's always something cooking," he said.
Baxter said that latest Frazee connection is one of many. In addition to another FHS grad and employee, Chad Smith, "We have so many customers who come from Frazee, we all went to school there, my kids will go to school there," he said.
He said friend Skylar Bartel is the unofficial tester of new products. When Skylar tried the new Lumberjack brats, made with Pausch Brothers' pure maple syrup (featured in all the plant's maple products,) he said, "You've got a winner there."
"We pride ourselves on creating things," Baxter said. "My dad was big on it, I'm big on it, the people down there (at the contest) are always trying something new."
In 2015, Brad let Baxter enter a few categories in the competition. In the past two years, Baxter took the opportunity to shadow contest judges, as Brad had encouraged him to do.
"You can't say anything, but you learn so much what they're looking for," he said. "All the meat processors down there, it's like family," he added. "Everyone's so helpful."
Other innovations include adding a drive-up window a number of years ago. During COVID, the cars waiting were "lined up to the road," Baxter said.
A smokehouse has led to hugely popular smoked brisket and salmon on Fridays. "We didn't sell out last week, but we have every other week," Baxter said.
"There's a lot of behind the scenes stuff" for the smoking, he explained. On Wednesdays, hours are spent trimming and seasoning briskets. Then they dry, and smoking occurs Thursday night. "This is all planned out so it comes out exactly 12 noon on Friday."
That adjustment from later-Friday opening of the smoker was a change, as was addition of a FaceBook page to portray the business.
"When I created it," Baxter said, "my dad was saying, 'What are you doing? Come help cut meat,' but it's really taken off."
"That's our thing, we always like to have it personal, because we are still a small mom and pop business," he said. "I follow a lot of other meat market pages, they aren't doing 40-yard dashes," he said of a showdown between the crew that followers loved.
"We're going to have a lot of things happening in the next two years," he said. "We're getting a big bread oven, so we can make our own bread, cookies, and rolls." The oven will be up front and will have "glass windows so people can see everything happening in real time."
Whatever the workdays bring, Baxter concluded, "We keep it light, we're all pretty much family…You work as a team, that's how it comes together."