Young Hornet golf team gets ready for action
Sports | Published on April 10, 2023 at 5:16pm EDT | Author: frazeevergas
0
Late snow fall pushes back the start to Frazee's season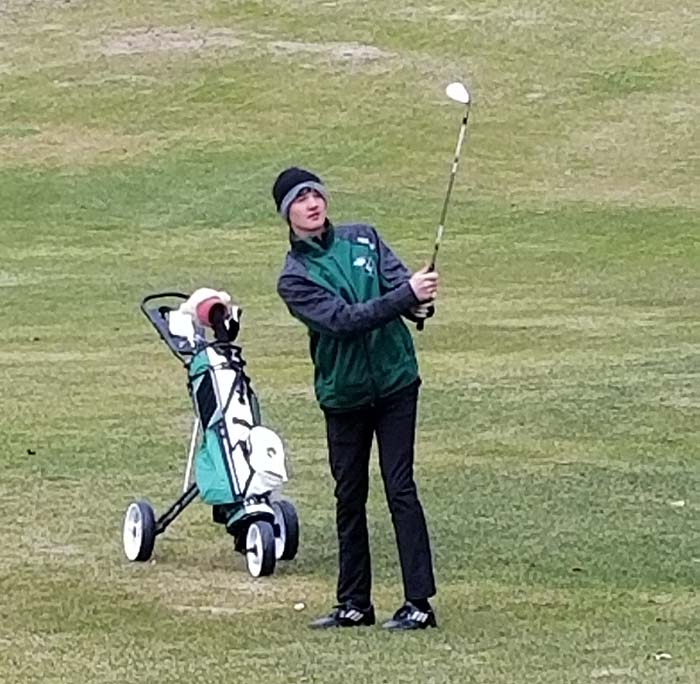 By Chad Koenen
Publisher
Thanks to last week's snow storm that covered the area, it may be a few more weeks before members of the boys golf team heads to the links for the first time.
When the Frazee Hornets do compete in their first meet they will be led by returning letter winner Adam Vigen. He is the lone returning letter winner for the Hornets, who have a number of new and young golfers who have joined the team this season. In all, a total of 14 golfers have joined the team this season in what could provide the building blocks for the future of the Frazee team.
With so many young golfers joining the team this year, head coach Jason Reierson said he is hopeful the Hornets will be able to post a team score this year, which they were not able to do last year due to a low number of participants.
"The biggest goal would be able to have a team score this year. We did not have enough guys at our varsity tournaments to record a team score. Most people think golf is an individual sport, which it is, but there is also a team element to it also," he said.
As far as the conference and section favorites, Reierson said many of the local teams will have a new look this year due to a large group of seniors graduating across the region. He said Barnesville typically has a good team and could be among the early season favorites.