Monson to speak at St. John's Lutheran
News | Published on April 18, 2023 at 4:52pm EDT | Author: frazeevergas
0
Missionary to share on victims of trafficking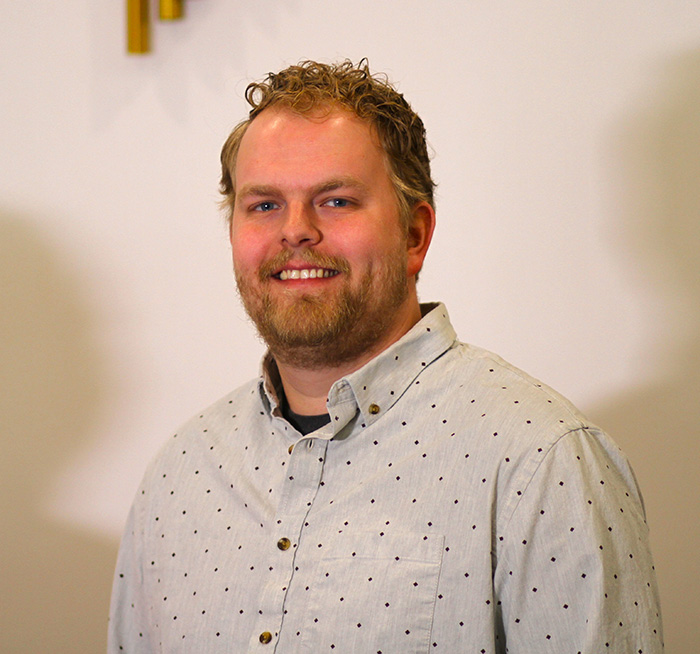 By Robert Williams
Editor
Caleb Monson lived in the Vergas area as a kid and attended Harvest Church in Frazee. Monson was also a youth pastor at Harvest for three years from 2017-20.
"That's what I was doing before doing what I do now, which is fighting human trafficking," Monson said.
With much missionary work, one immediately thinks of work overseas, but Monson's quest is all based here at home.
"People think of human trafficking and they think of Thailand and many other areas, but we exclusively work in the U.S.," he said.
Much of the work is focused on trying to stop the problem before it begins.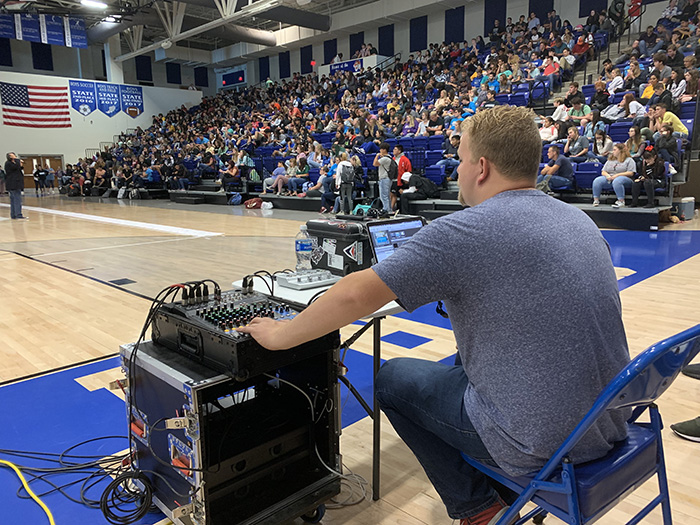 "A lot of it is prevention and intervention, because if we can prevent kids from ever being trafficked that's a win; we don't have to go rescue them later," said Monson.
Monson makes frequent trips to Las Vegas as part of his missionary work on the road.
"We do missions with churches, connect with vulnerable neighborhoods, just reach out to vulnerable kids," he said. "We give them resources. Teach them what safety is; we also go to elicit brothels and massage parlors and offer help to the victims there and get them resources they need if they want to get out of that life and get help."
The missionary work provides a variety of different environments to try to help from seedy Las Vegas dives to schools.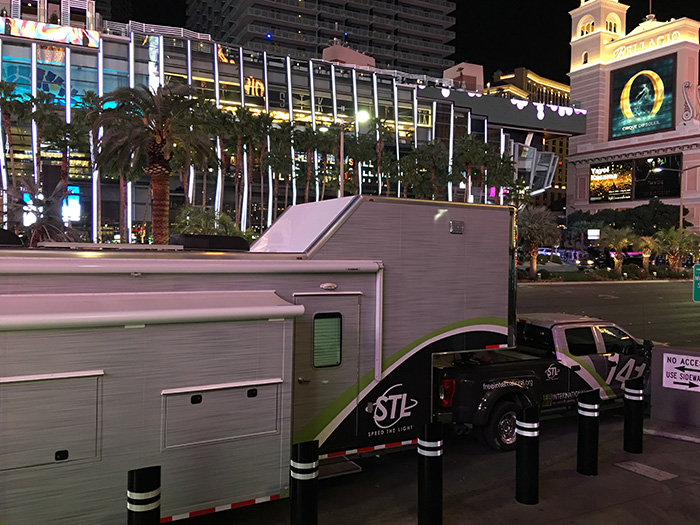 "My favorite thing we do is traveling the country doing school assemblies," said Monson. "We really educate in a safe way, depending on the age of the students in the room of what human trafficking is, what it looks like and we also talk about bullying, suicide and addiction. All of it paves the way to exploitation and trafficking."
Offering assistance to those in need or trying to prevent the problem before it happens allows for a wide range of interactions in his missionary work.
"One time you're talking to a sixth grader about their cat and whatever else they're bringing up and the next week you're going into sketchy areas of the country," he said.
Monson's road to the mission began in 2014 when he began learning about human trafficking in college. His passion to help increased over the next six years and a friend, who was already on a mission, regularly communicated with Caleb enough to convince him he needed to do something about it.
"Hearing stories from him on the front lines, I just couldn't ignore it anymore," said Monson.
His first mission trip to Las Vegas came in 2019. Monson figured it was a one-time volunteer trip and he would return to being a youth pastor, which he had planned to do for the next 20 years.
"That was my plan," he said.
However, there was another plan afoot.
"God had moved my heart," Monson said. "I could still see the images of the girls that we talked to in Vegas. The victims of massage parlors, knowing what was happening to them."
Monson continued to search for answers on what to do, how to help, while uprooting his life from a steady and consistent job.
"I prayed a dangerous prayer asking God if he could make a difference and do something about human trafficking," said Monson.
Caleb's answer was he was going to be that difference and that came with some culture shock.
"I saw a whole different world," he said. "I was raised in an amazing Christian family and worked at a church. I was very sheltered and viewed the world as a good place. But then, you go to the worst parts of our country and the shock was this is happening, people are doing this to other people. The world is a lot darker than you ever realized."
Monson and his family live locally and travel to do the mission work. Coming home allows for a needed break from the front lines.
"It's good for my mental and spiritual health to not be in it 24/7," he said.
When he is back in Minnesota, the work still continues visiting schools and churches, like his next presentation, "For the Least of These" at St. John's Lutheran Church in Vergas on Tuesday, April 25. Monson's appearance is sponsored by the Detroit Lakes Lutheran Women's Missionary League. Doors open at 9:30 a.m., on Tuesday, April 25. Caleb Monson is scheduled to speak at 10 a.m.