Reierson places seventh at home meet
Sports | Published on May 9, 2023 at 4:01pm EDT | Author: frazeevergas
0
Golfers get a preview of sub section course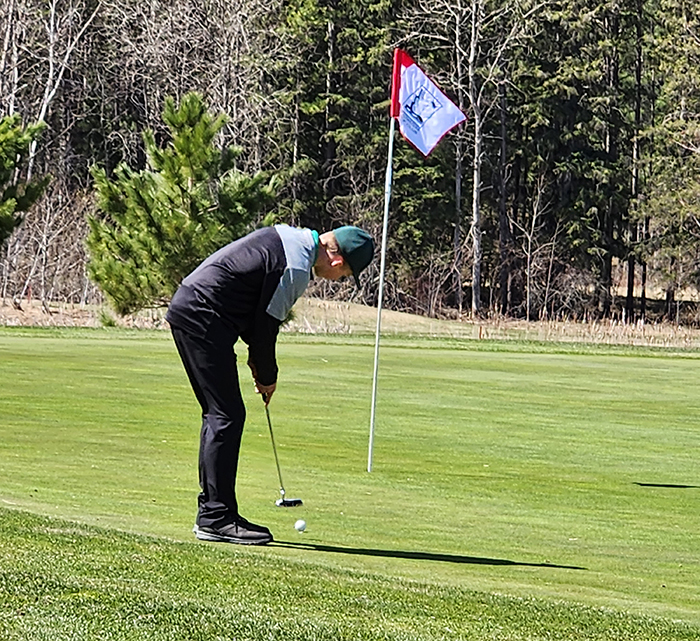 By Chad Koenen
Publisher
The Frazee boys golfers competed in a Heart O' Lakes Conference meets and got a preview of the sub section meet last week.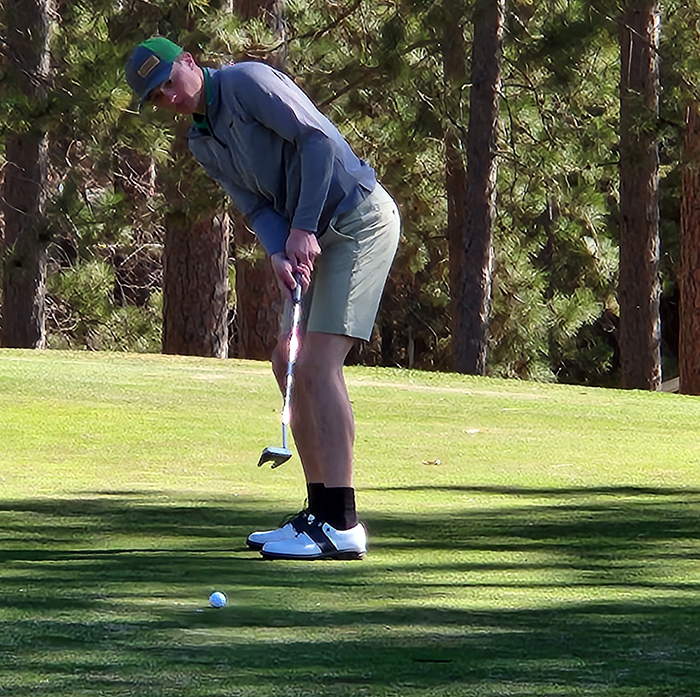 The Hornets opened the week in Hawley where the wind was blowing, which made conditions a bit difficult to navigate throughout the day.
Head coach Jason Reierson said the Hornets did a good job of battling through the conditions on a very open course to improve their position. The Hornets ended up in sixth place for the day by shooting a team score of 499.
Senior Max Rue shot a 113 and was pleased with his improvement on the course.
Adam Vigen played well at times on Tuesday, but will look to continue to improve his consistency as he finished with a 100. Cayden Wallin continues to improve on the course as he shot a 94. Reierson said he is becoming a more consistent player and his scores are beginning to show that consistency.
Ben Reierson led the way for Frazee with a 92, but ran out of gas at the end of the round.
The Hornets stayed home on Wednesday for their home meet on the conference schedule. While playing at home is usually an advantage,
head coach Jason Reierson said the golfers have not had enough good weather to play a full round of golf on the course this spring. Frazee was able to play with eight guys, which he said was fun to have that many people on the team.
Brodie Masubach, who is just in seventh grade, got a chance to play up for this match and was excited for the opportunity to play at the varsity level. He shot a 127, but gained some valuable varsity experience. Gain Pope shot a 119, while senior Adian Aldridge made his season debut and shot a 113.
Danny Winn and Max Rue were just one shot apart on the day by finishing with a 110 and 109 respectively. Cayden Wallin shot an even 100 as he struggled with a bit of inconsistency on the day.
Adam Vigen played well at times by recording birdies, but had some tough holes, which pushed his score above where he was hoping. He finished in the top 30 by finishing in 29th place overall with a 97.
Ben Reierson had a great day on the course. After a tough start he went par, birdie, birdie, par and righted the ship. His goal was to stay out of trouble and that is what he did as he ended the round strong with four pars in a row. He then hit a bogie, but finished with a birdie to finish the day with an 81, which was good enough for seventh place overall and just one spot out of the medals.
The final round of the week was the Park Rapids Invite on Friday. The meet is a preview of the sub section meet, which will be held alter in May.
Head coach Jason Reierson said the greens were in tough shape, which gave the team some problems finishing out holes.
Danny Winn and Adam Vigen led the way by shooting a 98. Winn said his pitching wedge was hot and put him in position to score on some holes. This was the best score he has ever shot in his young golf career after just starting to golf at the end of last summer.
Vigen was playing pretty well all day, but had a tough last three holes, which made his score climb a bit.
Ben Reierson had to grind all day as he was trying to fight a hook that he had trouble controlling. He finished with a score of 100, while Cayden Wallin shot 108 and Max Rue shot 114.
Overall, Reierson said the team gained some valuable experience for the sub section meet.