Reno's project a finalist at Trailblazer challenge
News | Published on May 9, 2023 at 4:42pm EDT | Author: frazeevergas
0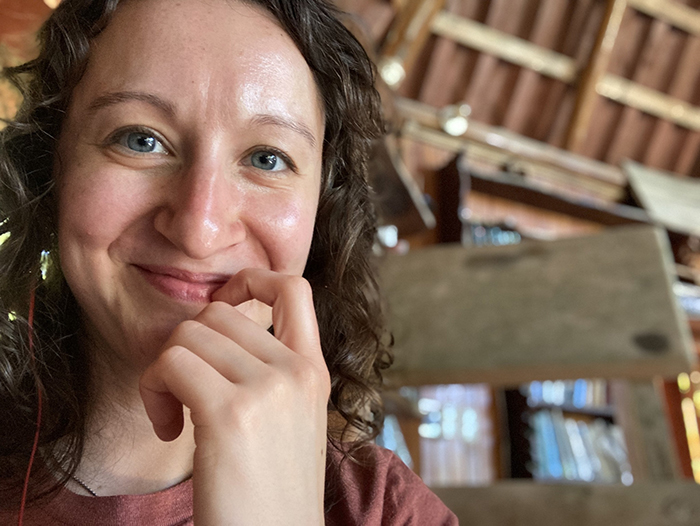 By Robert Williams
Editor
Emily Reno, one of the architects of Vergas' 2022 Comprehensive Plan, was a finalist in the second annual FastLane94 TrailblazerChallenge competition among West Central Minnesota innovators
The challenge is a regional pitch competition where the founders showcase business ideas to accomplished entrepreneurs, investors and business leaders from across West Central Minnesota.
"The creativity and enthusiasm of participants in this challenge remind us of all the innovation we have in West Central, Minn.," said GSDC Business Development Director Leslie Dingmann. "These innovators are helping set up our region for modern advances and great, new jobs for the next generation."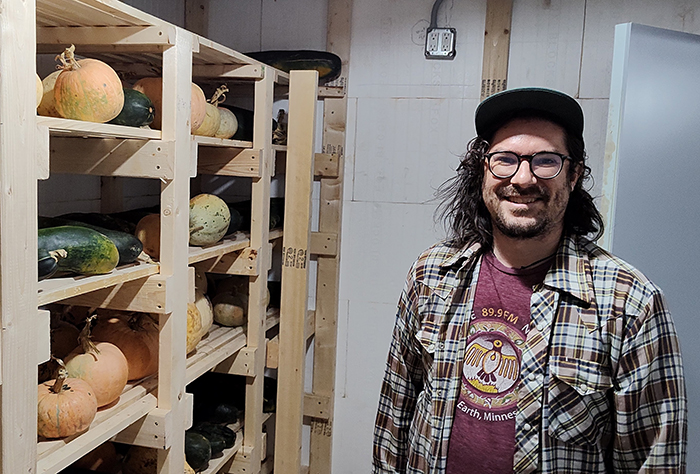 Reno, a Kansas native, has a Masters degree in Urban and Regional Planning, with a focus on food systems planning. She moved to West Central Minnesota in 2020 to work with Ryan Pesch at Lida Farm and Zachary Paige of North Circle Seeds, both outside of Vergas, fell in love with the lakes and the people, and decided to stay, building out her own business to serve future farmers along the way.
Reno became an environmentalist early in life growing up bombarded by issues related to climate change and decided at a young age to point herself in the direction of making positive impacts on the issue.
"This is the messaging that I heard over and over as a kid, and I took it on as a personal problem," she said. "Ok, nobody else is going to do anything about it, I might as well figure out what I can do to help."
For the challenge, Reno created Mezclada (mezclada.co), an online learning platform for beginning farmers who are underserved. Mezclada provides a solution to accessing land and capital while developing opportunities for personal growth.
Reno was contracted through West Central Initiative to gather the information to create Vergas' comprehensive plan, a document that has been referred to and discussed at nearly every city-related meeting since its adoption. Reno's expertise lies in creating focus points for cities and organizations from gathering extensive feedback.
"How do we ensure that the voices of the people living in this community are reflected in the actual final document that is created that's helping guide these planners that are making these decisions?" said Reno. "I love getting to talk with community members about what they're struggling with and where they want to see things go and then translating that into something that is actionable."
After finishing the comp plan, Reno left the country over the winter and upon return made the move from Vergas to Fargo while joining forces with Karen Pifher and Megan Jenson at Creating Community Consulting LLC.
"I felt like this was the time in my life; I'm in my late 20's; I just graduated from college; I feel like I'm getting to live for the first time and I felt like I was missing out on opportunities that I could explore in a bigger community," she said.
Reno is currently working via multiple contracts with regional non-profits, the University of Minnesota Extension, helping farmers scale up to wholesale markets and working on her own business positioning herself into state and nationwide technical agriculture assistance for people who want to get into farming and examining what the barriers and blocks are to do that.
Much of that came from examining her own life.
"In my own personal journey, I found what made the biggest difference in order to navigate uncertainty, obstacles, stress was really the work I was doing on myself and really trying to understand these pieces around mindset, how is it that experiences in your childhood actually deeply affect how you see yourself and the way you see the world around you and how is it that healing that part of yourself will actually transform your reality."
Reno has a deep belief in her message and understands it is not for everyone. Finding those people who are in need, from both a business and personal perspective, is what her mission is about.
"It's freaky, I talk to some people about this and they're like, 'Emily, I don't know what the hell you're saying, it's out of my wheelhouse, it doesn't make sense,' and I get that there are going to be certain people that get it and other people that don't," she said. "I think I'm really interested in tapping into the people that have curiosity and recognize what they are doing is not working and they continue to struggle. I want to be there for people when they're ready to try something different."
Her own pursuits have a sense of difference and are certainly out of the realm of what most people would accept as a "job." Reno's belief system is not only empowering to those she is helping but also to herself.
"I'm a firm believer if you love what you do you share that energy with the people around you and they tend to want to work with you," said Reno. "That's been my experience, honestly."
Mezclada is one of many Reno projects and she used a model she was familiar with to serve a global community of farmers via an online learning platform and a space for experts to share what they know.
"I recognize that there are always going to be limits to what I know and being able to give people space who have invested maybe decades of work into researching a topic or life experience that has led them to writing a book about something. Oftentimes, they're looking to get the word out on what they've learned, what they know, and how do they make that applicable in an applied way to someone else."
Much like creating a city's comprehensive plan, Reno is taking a large variety of data and finding ways to make that usable in the day-to-day living of others.
"I serve as a complement to those beginning farming programs, farm business management courses," she said. "There is a lot of stuff out there focused on the technical skills of soil health, marketing strategies and financial statements. That's fine and good, but there is this whole other side of farming that has to do with your outlook on life and how you're taking care of yourself first. I want to help people put in those systems for themselves so they stay in farming in the long term. We have a really high burnout rate for people getting into specialty crops to direct sales and famer's markets."
All the work Reno has done in community development and planning while researching food systems, at the economy scale there is a large concentration of people doing small scale farming and there are thousands of people who have thousands of acres.
"What we don't have is people who are in the middle," she said. "What I'm doing is helping people fill out this gap in the market so we can diversify our supply chain and basically make our food system more resilient."
Reno continues to work in the Vergas area, assisting Pesch with farmer's training sessions and she and Paige have been involved in marketing strategies together. Reno will be working with both on a food tour later coming to the area this summer.
The tour is part of a food systems plan with PartnerSHIP 4 Health, a first in Minnesota at the scale planned for it. The project revolves around community engagement and data gathering over a five-county region that stretches from Breckenridge-Wahpeton to Moorhead, Fergus Falls and Pelican Rapids farmer's markets, True Blue Flower Company in rural Frazee and continue to Detroit Lakes to visit a hydroponic setup and Manna Food Co-op. The tour will be in the area June 23-25. More information on the tour will be released later this spring.
Reno encourages readers to complete a 15-question regional food system survey that coincides with the tour at partnership4health.org/regional-food-plan/
Other links mentioned above include:
Creative Community Consulting – creatingcommunityconsulting.com
Mezclada – mezclada.co
Additional information on FastLane94 Trailblazer Challenge can be found at www.iltstudios.com/fastlane94trailblazerchallenge2023