Vigen takes second at Barnesville golf meet
Sports | Published on May 23, 2023 at 4:38pm EDT | Author: frazeevergas
0
Hornets take fifth place as a team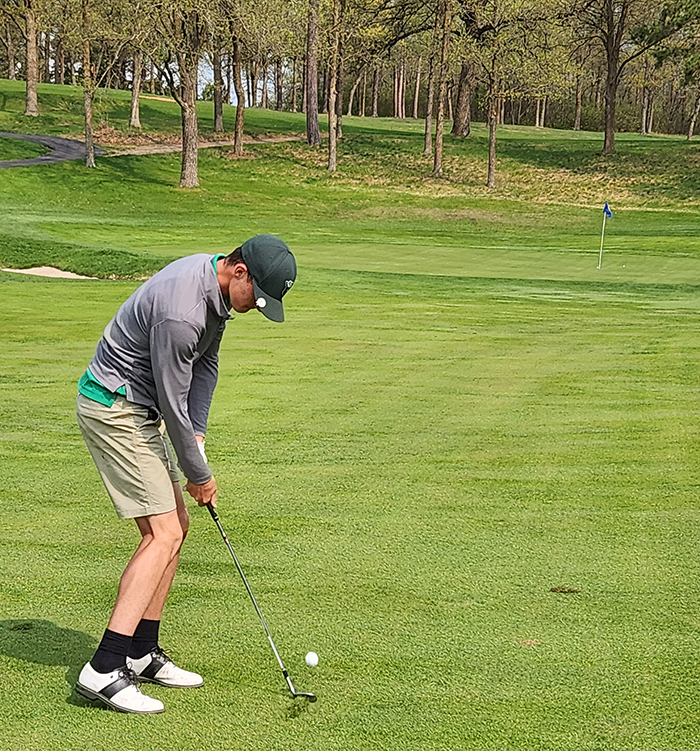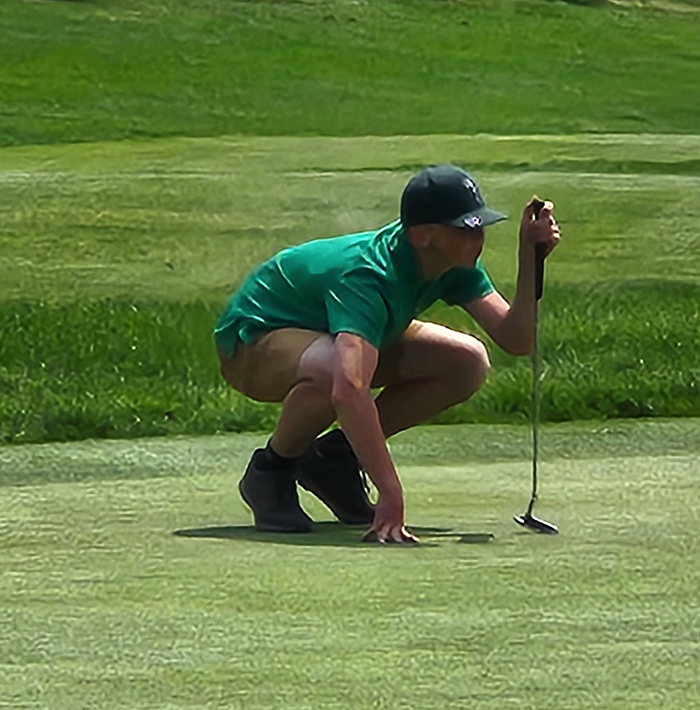 A busy season continued last week for the Frazee boys golfers. 
The first meet was in Perham with almost perfect weather. The guys looked great on the driving range, but there is an old tale that says if you are good on the range the day on the course may be tough. It proved a bit true for the Hornet golfers in that they did not shoot the scores they were hoping for coming in. 
Seventh grader Ben Reierson led the way with a 93. He had a rough start, but recovered in the middle and then ran out of gas a bit at the end of the round. 
Freshman Adam Vigen could not get the par train going and ended up with a 96. He is close to breaking out at one of these meets. 
Danny Winn shot a 109. He said his usually trusty pitching wedge was just not producing the magic. 
Max Rue ended up carding a 113. His game just never totally came around. The greens were a bit mysterious for him. 
Gavin Pope struggled on the day shooting a 147.
Freshman Cayden Wallin learned a hard lesson along with his group when they ended up playing the wrong hole and being disqualified. He was shooting very well when it occurred so he was understandably disappointed. 
The second meet of the week was a preview of our section meet with competition from all over. It was at the Bemidji Town and Country Club. The boys had another great day to play golf. The top three guys for the Hornets this day had a chance to go low, but had some struggles throughout the day. 
Ben Reierson shot 90 going 42 and 48. He may have learned some good lessons though about fighting through a tough stretch. 
Adam Vigen was three strokes behind with a 93. He was playing very nice golf for much of the round and then a couple double bogeys threw him off track. 
Cayden Wallin did not have a strong start to the day like the other two, but played very well on the back with only one slight bobble at the end of the round. He ended the day shooting 97. 
Max Rue said he forgot how to play golf for about half the day, but was able to recover and shoot 115. He did mention that he really liked the layout of the course though. 
Danny Winn just had a tough day all around. Head coach Jason Reierson said he knew it had to be a tough day when he saw him walking up to the suburban to go home and he did not have his shoes on. He ended the day with a 140. 
The third meet of the week was on a little different day in Barnesville. It was a HOL meet, which is important for some guys' standings. It was cold at the start and got colder with some sprinkles. The weather did not affect Adam Vigen; he shot a one over 73 on the day, which was good enough for second place in the tournament. He made putts early which gave him that confidence. He did not have the blow up holes and showed great consistency. 
Ben Reierson and Cayden Wallin both shot 94. Each of them played well at times, but had some holes that jumped up and destroyed a good card. 
Danny Winn shot 101 and was up and down all day. Max Rue carded a 104. Rue and Winn have a running battle on who will win on a given day.
Gavin Pope had a rough day. Before the round he ripped his pants and had to switch into shorts which was not good for this type of day. He ended with a 147. 
The Hornets placed fifth on the day. The team is looking to get into that fourth spot with one meet left in the season.