Hornets fall to Trojans late to end season
Sports | Published on June 6, 2023 at 3:45pm EDT | Author: frazeevergas
0
Frazee ends season with a record of 10-11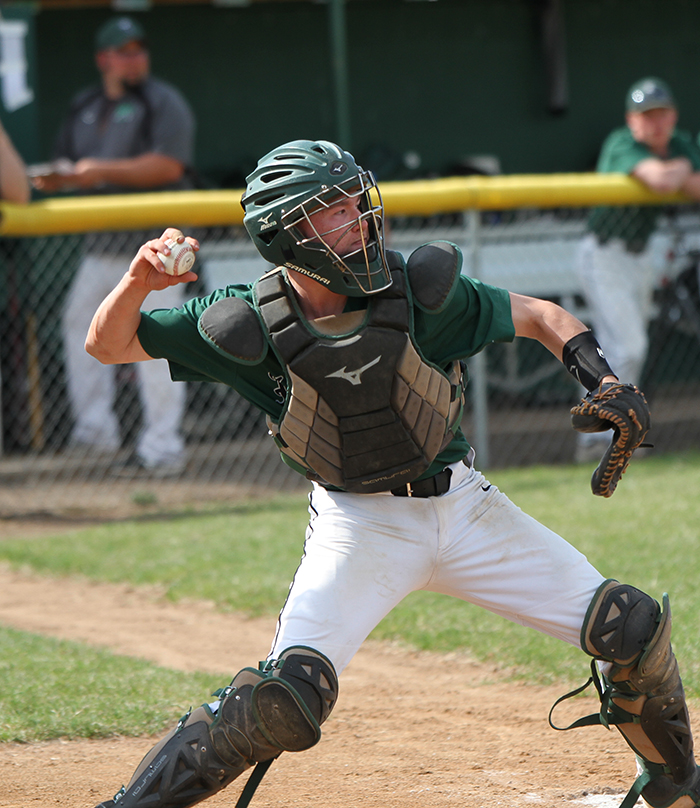 By Chad Koenen
Publisher
Frazee posted a pair of 3-run innings and was just three outs away from upsetting fourth seeded Barnesville on Tuesday night, before a 2-run single lifted the Trojans over the Hornets by a score of 9-8.
Trailing 2-1 heading into the top of the third inning, the Hornets tied the game at 2-2 when Asher Blaine helped his own cause on the mound by hitting an RBI single. With runners on second and third base and two outs, Gage Post followed with a 2-run single to make the score 4-2 in favor of the Hornets.
Frazee added another run in the fifth inning on a Drew Mekalson sacrifice bunt, before Barnesville struck for a pair of runs in the bottom of the fifth inning to make the score 5-4 in favor of the Hornets.
The Hornets went on another two out rally in the top of the sixth inning when Blaine hit an RBI single and Post hit a 2-run double to give Frazee an 8-4 lead heading into the bottom of the sixth inning.
Barnesville matched the Hornets crooked number in their half of the inning with a 1-run double and a 2-run double to make the score 8-7 in favor of Frazee. Unfortunately, the Hornets couldn't hold on as the Trojans took advantage of a single, error and a 2-run single to win the game in walkoff fashion and end Frazee's season by a score of 9-8.
Post led the way offensively for the Hornets as he went 4-4 from the plate with 4 RBIs. Blaine finished with a pair of hits and 2 RBIs, while Frank finished with 2 hits.
Blaine took the loss on the mound as he went 5 2/3 innings and gave up just 4 hits and 3 earned runs,
while striking out 6 hitters. Derek Zitzow pitched the final 1/3 inning and gave up 3 hits and 2 unearned runs. Ultimately, 3 untimely Frazee errors led to 6 unearned runs for the Hornets.
The loss ends Frazee's season with a record of 10-11 overall.
Frazee vs. Barnesville
AB R H  BI
Kale Ovsak 4 0 0 0
Caden Frank 4 0 2 0
Zach Longfors 2 3 1 0
Mark Jaroszewski 3 1 1 1
Cael Pausch 0 1 0 0
Derek Zitzow 4 0 0 0
Asher Blaine 4 0 2 2
Gage Post 4 1 4 4
Drew Mekalson 2 0 1 1
Tyler Moe 2 0 0 0
Logan Brekke 1 0 0 0
Nathan Longfors 0 2 0 0
HITTING- 2B- Asher Blaine, Gage Post
PITCHING (ip-h-r-er-bb-k)- Asher Blaine 5.2-4-7-3-4-6, Derek Zitzow 0.1-3-2-0-0-0