Hot bite leads to a great Memorial Day weekend
News | Published on June 6, 2023 at 3:35pm EDT | Author: frazeevergas
0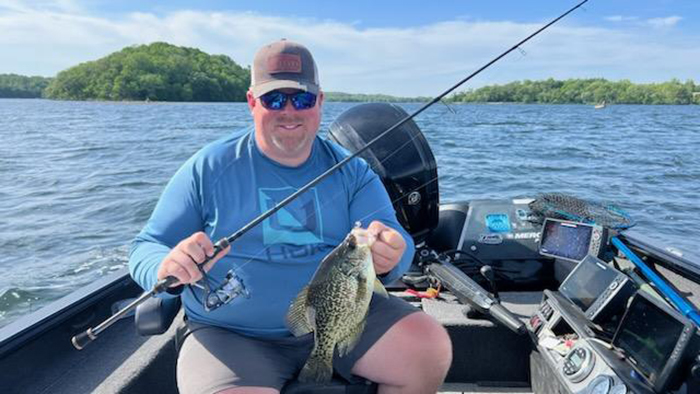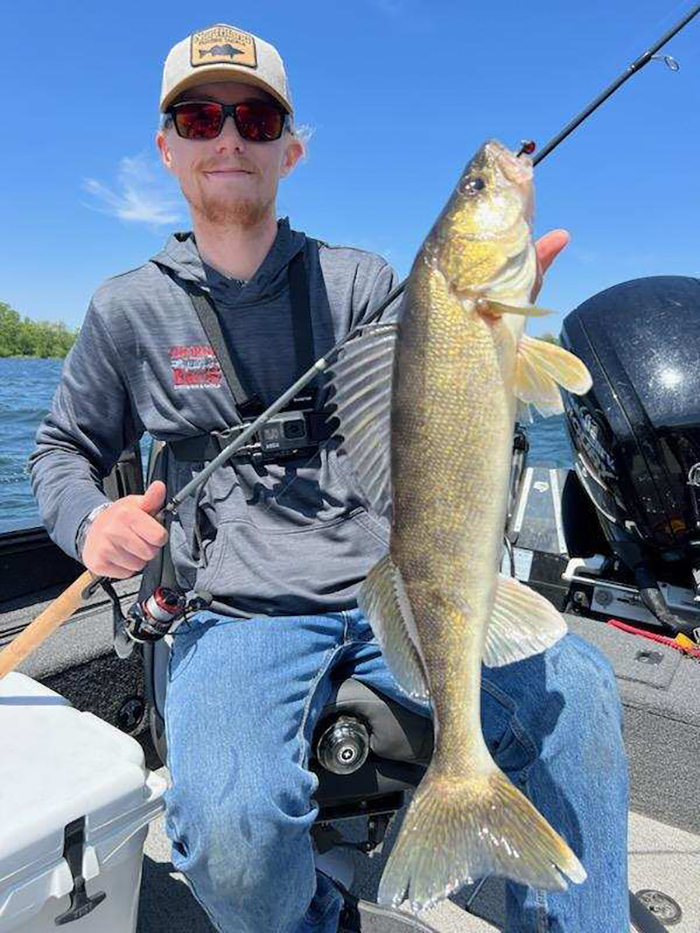 Chill Fishing Report
Cody Hill
Red, white and a good bite.
Memorial Day weekend brought warmer temperatures and strong winds that helped increase the water temps. Right now it seems like everything is swimming together and you don't know what will bite next.
It was fun this past weekend with having friends up with Ice Fishing Minnesota. We hit local lakes for two days of fishing even in the gale force winds. Simple presentations like a jig and minnow or a simple lindy rig were our top presentations because fish were active but they didn't want to necessarily work hard to feed. Slow and steady won for getting fish into the boat. If you set the hook the moment you felt the bite odds were not in your favor you were going to hook the fish.
Walleyes were everywhere from 12 feet down to 30 feet. Breaks and weed lines produced our most fish and if you could find a weed line with a sharp break or point produced best. Jigs tipped with a minnow was the best combination in our boat with a black Northland Tungsten jig tipped with a minnow was our winning presentation. Fish seemed very skittish of the boat so casting and slowly dragging it back to the boat produced best. Casting a simple lindy rig tipped with a minnow and slowly dragging it back to the boat helped turn inactive fish into active but you needed to give them a few seconds before setting the hook.
Crappies are nearing spawn and were an absolute blast to get into this weekend and at one point I shut the Livescope off because it didn't matter where you casted. Pitching a 1/32 oz hair jig tipped with a minnow worked best and slowly bringing it back to the boat through cabbage produced our largest crappies. Since the females were noticeably full of eggs so they were all returned back to finish spawning. Fishing in 10-15 feet of water produced our largest crappies with smaller crappies being in the 6-8 foot range. Our sweet spot was 13 feet of water with cabbage weeds that were 2-4 feet tall. We anchored between a few clumps and fan casted as the fish moved from weed clump to weed clump.
With warmer temperatures, fishing will only be getting better but do not delay if interested in booking a trip contact Cody today to book a trip that will make memories that will last a lifetime.
Visit www.chillguideservice.com or call (218) 443-3813