Vergas to host African music performance
News | Published on June 6, 2023 at 3:51pm EDT | Author: frazeevergas
0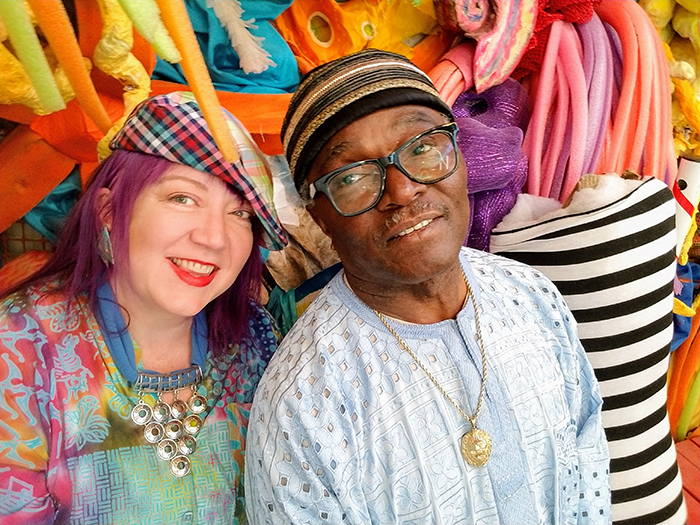 Musicians Siama Matuzungidi and Dallas Johnson present "Siama's Congo Roots," an interactive concert brimming with catchy songs and engaging stories, at Vergas Lions Park/Event Center on Friday June 30 at 2:30 p.m.
Dubbed "Feel-good sounds from the Heart of Africa," the program features spirited singing, intricate acoustic guitar, and captivating traditional African instruments. This high-energy family performance is free and open to the public, funded in part with monies from Minnesota's Arts and Cultural Heritage fund and sponsored by Vergas Community Club and Viking Library System.
Raised in DR Congo, Siama Matuzungidi recorded hundreds of songs and toured the world with popular artists in the 1970s to early 1990s, performing a genre of music called soukous. He moved to Minnesota in 1996 and began playing guitar in reggae, calypso and soca bands.
A 2014 McKnight Fellowship for Performing Musicians opened the door to launching his solo career in 2015. Shortly afterwards, Matuzungidi and Johnson began playing together, earning World Music Pedagogy certificates from Smithsonian Folkways. The two appear in special concerts and festivals, teach in schools, and perform choir concerts featuring Siama's songs.
The Vergas Event Center Lions Park is located at 140 West Linden Street. For more information, contact Julie Lammers at (218) 302-5996