Shipman Memorial team to build a shed for CornerStone
News | Published on June 13, 2023 at 4:54pm EDT | Author: frazeevergas
0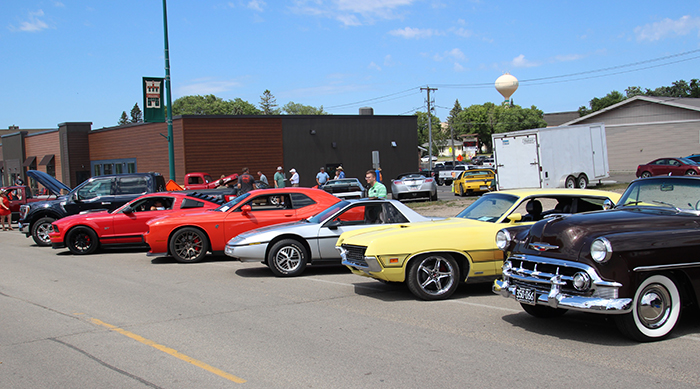 By Robert Williams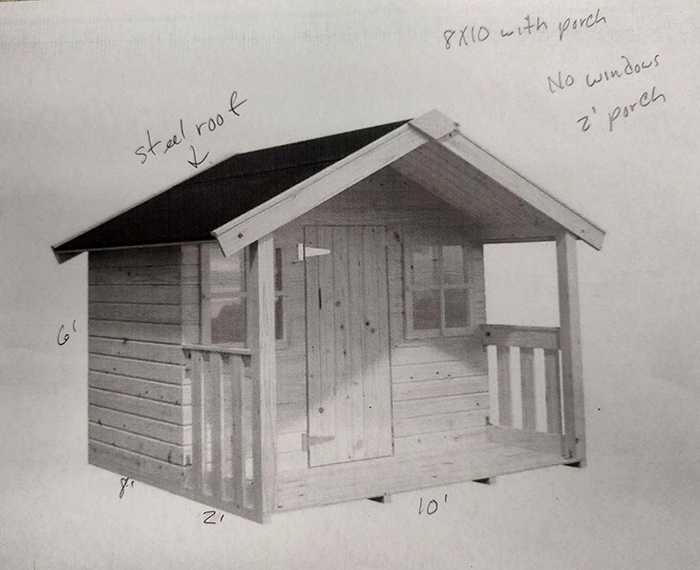 Editor
This year on the day before Turkey Days begins, members of the Tyler Shipman Memorial Car Show team, along with the help of some needed volunteers, will build a shed for CornerStone Community and Youth Center in Frazee.
"There are three things we focus on for fundraising for the show," said organizer Daneele Shipman. "I typically have an idea of the amount I'm trying to raise; so, I have a goal. The three things that we work on are scholarships for our high school or other schools; we always adopt a family and the third thing we do is some kind of community donation."
Funds raised from the car show have made big differences in the lives of many from graduating seniors to families in need. Besides the annual scholarships, last year during Turkey Days, Shipman presented a check for $1,500 to a family who had an 11-year-old girl with congenital heart disorder and post traumatic stress disorder who needed a service dog
The community service part of the car show has been in somewhat of a delay over the past few years due to the pandemic. The first project was last fall helping restore the Avenue of Flags that are flown at Lakeview Cemetery. The project helped replace flags that were destroyed by wind damage.
The Shipman Memorial project has helped CornerStone financially, but this summer they are helping with a needed service project.
"We've donated money to CornerStone before, but this year, I met with Karen Pifher and asked her if there was some kind of community service project that we could do that would help them out," said Shipman.
Pifher is a CornerStone board member and former executive director. Shipman began working on the project with current director Mackenzie Hamm when she began running CornerStone in April.
"I've had this in the back of my mind for a while, but was just not really sure what to do," Shipman said. "When I talked to Karen she said they really need a shed that will serve a dual purpose of storage and to use it during their farmer's market."
Shipman worked with John Olson at OK Lumber to get an idea of materials and costs.
Materials will cost roughly $1,400 and all the labor will be donated by the Shipman family and others.
Plans for the shed are predominantly for storage of outdoor play and lawn equipment and potentially during future farmer's markets.
"That is our vision to have our farmer's market; we're just kind of at different stages as we go here," said Hamm. "It means a lot to have a partnership that is helping out CornerStone and the community. To have collaboration with different groups is wonderful. It shows that we all care about each other and want each other to succeed."
That feeling goes both ways.
"We're really excited about this," said Shipman. "I think it's a unique way for us to give back. Not only is it just a shed, but we are doing the labor and I think the people who are a part of that are going to feel a tremendous ownership for this project. We all, of course, really support and believe in what CornerStone is doing."
Volunteers for the project are needed. Everyone is welcome, especially those who are handy with a hammer.
"If there are people who would like to help, bring snacks or water, or donate money, we're definitely looking for people who can make targeted donations for this project – we'd be really excited about that too," said Shipman.
The workday planned to construct the shed is the day before Turkey Days begins, Thursday, July 27 at 3 p.m., at the Shipman residence.
Donations can be made by deposit at United Community Bank, through the Shipman Memorial website (tylershipmanmemorialcarshow.com) or contact Daneele Shipman directly at (218) 234-7520 or via email payitforwardfortyler@gmail.com.
Registration for the 14th annual Tyler Shipman Memorial Car Show in downtown Frazee is open. The registration fee is $10 for early registration online, $15 the day of the show. The show is open to all makes, models, years and kinds of vehicles, including ATVs.
T-shirt preorder is also available online, which is the preferred method of purchase. There will be limited numbers in particular sizes at the show.
The car show will be held on Saturday, July 29.