Final preparations are made for Turkey Days
News | Published on June 30, 2023 at 10:47am EDT | Author: frazeevergas
0
Co-chairs announce schedule for July 27-30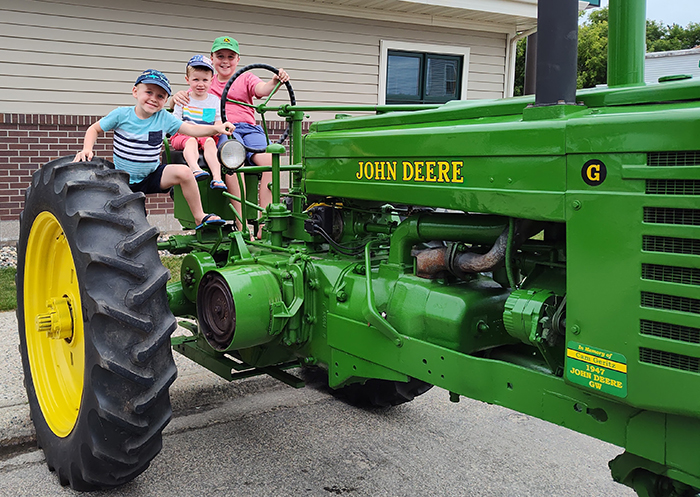 By Robert Williams
Editor
Chair Brittany Wake and co-chair Tabiatha Branden are putting the finishing touches on plans for the 69th annual Turkey Days celebration, sponsored by the Frazee Area Community Club.
This year's summer event is scheduled for July 27-30 with the Frazee Care Center kicking off the celebration early on Monday, July 24, with the King and Queen coronation and Thursday afternoon bingo.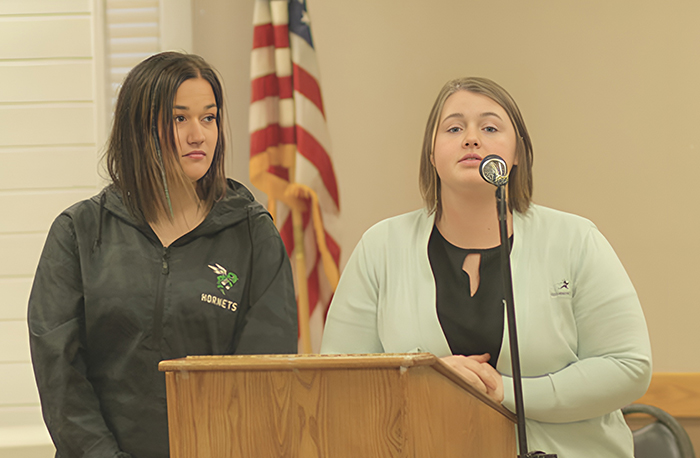 "I love Turkey Days," said Branden. "I even had my bachelorette party during Turkey Days so we could intentionally make it to the street fair at the end of the night. My goal, this year, was to push for more events and family events."
The duo did just that adding seven new events and spreading them out over all three days.
"I feel like we've added a lot compared to other years," said Wake.
For Branden, it was important to involve teenagers in the event. Turkey Days hearkens back to her childhood and she wanted to create more opportunities for teens to enjoy the festival.
The chairs worked with organizers and youth from GROW Frazee Vergas (GROW), My Voice is Powerful (MVP) and CornerStone to get a feel on what those events should be.
"GROW is community-based and MVP and CornerStone are youth-centered, so we definitely pushed for some of that teenage stuff," said Branden. "I had noticed that there weren't many teen events to keep the teens involved so they want to come back and help. We did add events and fun ones that have worked out that they have been involved in, so I'm excited for that."
CornerStone is a convenient hub for teen events like Friday night's Pizza, Pop and Puzzles for kids in grades 7-12, Saturday's scavenger hunt and Sunday's chalk art contest.
"I think Tabiatha pushing and getting some of those youth events will be huge for next year and hopefully, it carries on year to year," said Wake.
CornerStone will also have teens serving breakfast with crepes from the youth center kitchen on Sunday morning.
"Which is really cool because that is paired about the same time as the tractor show, so then they can go get breakfast while people go look at the tractors," said Branden. "I thought that was good timing."
Getting teens involved in the festival is also a way to show younger kids how much fun it can be to be part of Turkey Days.
"I hope the younger kids get to see the youth involved too so then they want to continue as well, so it's just all ages," said Branden.
Other new events include a line dancing class Saturday night and a celebration of the 25th anniversary of the burning of Big Tom, the original turkey statue in town Saturday afternoon. The "Burning of the Turkey" will occur Saturday at 1 p.m., by the little Turkey downtown.
Saturday is the busiest day of Turkey Days with 24 events scheduled from 7:30 a.m. to the 10 p.m. fireworks. Some of the popular stops include the Tyler Shipman Memorial Car Show, water fights, the bean bag tournament and the Junior King and Queen contest and Miss Frazee and Miss Teen pageants.
There will also be live bands on two nights, like former Turkey Days celebrations, instead of just one evening.
Retrolution out of Fargo will be playing at Third Crossing Friday night and The Fat Cats will perform Saturday night for the street dance.
"We used to have two nights of street dance sort of bands; it was Friday and Saturday, always," said Branden.
Registration for some of the events, like the wildly popular purse bingo, will be available on Facebook leading up to the event. Purse bingo is scheduled for just after the opening ceremony at the little Turkey at 5:30 p.m., on Thursday. The event center will host the bingo event at 6 p.m.
"We're excited for some of the events that have been newer the past couple years, like purse bingo," said Wake. "It was packed last year!"
"It was so fun," said Branden.
A full listing of events is available on the festival's flier hanging around town and the Frazee Turkey Days Facebook page.
Announcements on late additions will also be posted on Facebook. One event that missed the flier is the weekend-long U-Pick flowers at the gardens of True Blue Flower Co., Thursday through Sunday, along with yoga in the flower fields at 9:30 a.m., on Sunday.
True Blue Flower Co. is also providing bouquets for this year's Miss Frazee pageant.
"Which was super cool to hear that she was willing to do that," said Branden.
"We've really been trying to keep it local and in our community," said Wake. 
For instance, the Turkey Days T-Shirts were printed by Amie Erickson.
One event the co-chairs think needs to be advertised more is the golf scramble at Frazee Golf Course. The scramble can be played Friday through Sunday. Tee times can be made at 334-3831.
Potential openings still exist for vendors at Saturday's Street Fair from 8 a.m. to 4 p.m., and the food court, which runs Friday through Sunday. Interested vendors for this year or to schedule for next year can contact Aleisa Jopp at (218) 234-9415.
This year's Grand Marshal is former mayor Ken Miosek, who will be featured in an upcoming issue of the Forum.
The Forum will also be home to clues to figure out this year's Mystery Gobbler. The first clue is given out at Thursday's opening ceremony.
This year's parade will line up at 1 p.m., at the football practice fields, and begin its way to Main Avenue at 2 p.m., followed by the United Methodist Church's Ice Cream Dessert Social, the demo derby at 3:30 p.m., and karaoke at the VFW to wrap up the weekend. The VFW will also have their beer garden open all weekend.