Senior Day offers free fun, resources at OTC Fairs
News | Published on July 3, 2023 at 2:01pm EDT | Author: frazeevergas
0
Free nitrate testing to be held at East, West Otter Tail County Fairs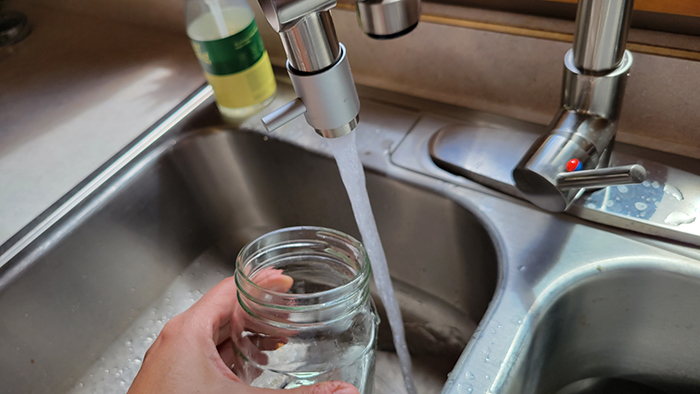 It's almost time for the Otter Tail County Fairs. Every year a day at the fair is dedicated to the county's senior citizens. This year's Senior Resource Fair will be presented by Otter Tail County's Coordinator on aging, Melissa Dahl. All ages are encouraged to attend, visit the booths, and listen to live entertainment.
The West Otter Tail County Fair in Fergus Falls will host Senior Day Thursday, July 20. The Senior Resource Fair will be held in the Main Exhibit Building from 10 a.m. to 2 p.m. Seniors aged 55 and older are welcome to attend the fair with no gate admission for the day. Bruce Nelson will provide free entertainment.
With over 30 vendors on site, there will be many opportunities to find local senior resources and speak with professionals about services for seniors in the county. Register to win door prizes and play Plink for Fairbucks.
The East Otter Tail County Fair in Perham will also have a Senior Day at the fair. The senior resource Fair will be held Friday, July 21, from 12-3 p.m. in the park picnic shelter on the fairgrounds. Parking for seniors 55 and older is free from noon to 3 p.m. 
Jerry and Edith Siegel will provide free entertainment. Browse the tables, meet the providers, register for door prizes, and learn about resources for seniors in our area.
Otter Tail County Public Health employs a Coordinator on Aging. The coordinator aids individuals aged 60 and older in Otter Tail County who need services. The coordinator is available for home visits, meetings with clubs or organizations, and consultations by telephone or email. There are no charges for the coordinator's services.
For more information about senior services, visit ottertailcounty.gov/resources-for-seniors/.
Free Nitrate testing
Homeowners who rely on private wells for their drinking water supply should test for nitrates on a regular basis. Private well owners are encouraged to participate at one of three free nitrate testing clinics in July.
Clinic dates:
• July 20, at the West Otter Tail County Fair (County Fair Booth) from 12-3 p.m.
• July 21, at the East Otter Tail County Fair (County Fair Booth) from 12-3 p.m.
• July 31, at the Ottertail City Community Center from 10 a.m. to 1 p.m.
The clinics will be conducted by the East and West Otter Tail Soil and Water Conservation Districts. Nitrates are the most common contaminants in Minnesota's groundwater, and a significant number of the state's wells have high nitrate levels. In 2011, the Minnesota Department of Agriculture (MDA) found that over 10 percent of private wells tested across the state had nitrate levels above the safe drinking water standard.
In 2017 the MDA targeted several townships in the county for nitrate testing. Final results showed 2.5 percent of the wells tested were above the drinking water standard. Greater than 5 percent of the wells tested in Perham, Otter Tail, Compton, Inman, Clitherall, Elmo, and Woodside, were above the drinking water standard. Greater than 10 percent of the wells tested in Parkers Prairie township exceeded the drinking water standard.
If you would like to know more about the nitrate level in your well, please bring at least one-half cup of water in either a clean plastic or glass container or Ziploc-type bag to the nitrate testing clinic. To get a good sample, allow the water to run five to 10 minutes before filling the bag. 
Homeowners with distillation, reverse osmosis or other nitrate removal systems should take two water samples—one before and one after the treatment process. This will determine if the nitrate removal system is working. Homeowners with just a water softener need to take one sample, either before or after the water passes through the water softener. Only water from private wells will be tested, water from lakes and rivers will not be tested.
Samples should be taken no more than 24 hours before the clinic and kept cool. To ensure accuracy, homeowners should mark the bags with their name, phone number and a well identification number if more than one well is sampled.
Homeowners may remain anonymous. In that case, they should choose another easily recognized number to put on the well samples. It is not necessary to provide information about the well or well location.
Samples are analyzed on the spot—the process usually takes less than five minutes—and results are given directly to the homeowner. If the nitrate level in a sample is elevated, clinic staff can refer the homeowner to certified labs that will retest the water. 
For more information on the clinic, contact Don Bajumpaa, (218) 228-2383 or Kristie Williams, (218) 998-5300.