Relay for Life set for Friday in Perham
News | Published on July 11, 2023 at 4:19pm EDT | Author: frazeevergas
0
Simpson, Bovendam named honorary co-chairs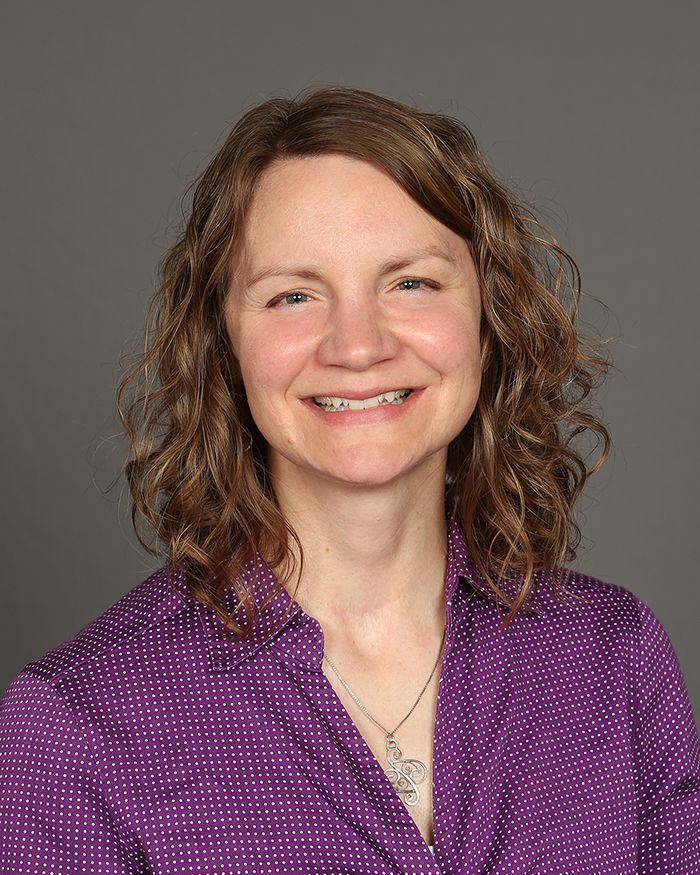 When asked how they feel about being asked to be an Honorary Co-Chair for this year's Relay For Life of Otter Tail County, both 2023 Honorary Co-Chairs expressed the same sentiments—they were honored to be asked, but felt humbled. Both are grateful to be feeling well now, and both can identify several things that worked in their favor to bring them to this point in their cancer journeys.
Pastor Erin Bovendam, Senior Pastor of Calvary Lutheran Church, Perham, began her cancer journey in 2014, when she went into a "routine check" for an umbilical hernia. Her surgeon noticed she had a node in her neck, which turned out to be two tumors.
After the initial biopsy was inconclusive, the surgeon removed half of Bovendam's thyroid and sectioned it. Unexpectedly, the lump from the thyroid was cancer. It was caught early, but was very close to the thyroid. The second section had five points in it, which were so small they didn't show up on an ultrasound.
Fortunately, the cancer was caught early, so surgery was all that was needed—no radiation or any other treatment required. Bovendam's only treatment is the medication she takes to keep her hyperthyroid, so her tumor won't grow back. She was even told, "This is the easiest cancer to have. It's very treatable."
While Bovendam's cancer treatment was simple and easy to tolerate, the after-effects and complications were not. Her second surgery paralyzed her vocal chord, and it took two months to discover this. Bovendam couldn't talk for five months, and this created serious issues for a pastor who uses her voice every day and a mother with two children too young to even read.
For an entire year, Bovendam had breathing problems and couldn't catch her breath. She couldn't sing like she used to; short phrases were all this former soloist could manage to get through. Initially, her doctor felt these things would come back on their own, but the problems persisted. After one year of this, Bovendam learned that her vocal chord is permanently paralyzed, and her airway is reduced by 50 percent.
"It's a miracle I can talk, really," she said. 
While she feels "grateful for the miracle of healing and adapting," she still finds these things frustrating. 
Pastor Bovendam rejoices in being cancer-free, and has been able to adapt to the challenges her breathing problems present. She really misses the singing she once loved to do, but is so very thankful to be able to talk.
"It is not the healing I totally wanted, but I am glad to still talk," she said.
This gift of speech will serve Bovendam well as she serves as Honorary Co-Chair of the Relay For Life of Otter Tail County on Friday, July 14. 
"I'm excited to be able to attend this year's event," said. "My vacation has fallen at the same time as Relay for the previous two years we've been in Perham, so I've had to miss."
Pastor Bovendam feels that the Perham and New York Mills communities are so great to support any people in need—be it groups of people or individual people.
"They look outside themselves to help others," said Bovendam
She has seen that those involved in the Relay For Life of Otter Tail make this event that way, as well.  
"Relay For Life is important to attend because it represents the uniting of a community to show cancer survivors we care about them, and it also recognizes the passion of the people involved in Relay For Life," she said. 
Bovendam finds that making a luminary for someone can be very healing; "letting them know you did this means so much to them—and to you," she said.
Unlike Pastor Bovendam, longtime grocery store owner in Perham and NY Mills, as well as former state representative Dean Simpson has attended the Relay For Life of Otter Tail many times in the past. His family has been involved in Relay for many years. His wife, Kathy, has captained a Relay team in the past, and his mother-in-law, father-in-law, and sister-in- law have all previously served as Honorary Co-Chairs. He has one daughter who has battled cancer and attended the Relay while in treatment. He feels that the Relay does good things, and he's quite sure he has benefitted from research the American Cancer Society has done, as a cancer survivor.
Simpson's cancer journey began over three years ago, when his PSA levels went up. He saw a urologist, who confirmed it was prostate cancer.
Simpson had surgery, and everything looked good for six months. After that, Simpson's PSA levels increased again, and his PET scan revealed the cancer had metastasized, with spots on his ribs and several other locations. Simpson then went through chemotherapy and did well.
Unfortunately, last fall, Simpson's appointment at Mayo revealed that his cancer had grown and metastasized, so it was back to chemotherapy again, for 18 weeks. Now, Simpson takes pills twice a day, plus hormone therapy, and he may be on this regimen for the rest of his life.
"I'm OK with that," said Simpson. "There is so much to be thankful for. I never got sick from chemo—never in all the treatments."
Simpson feels this is due to improvements made in chemotherapy, partially from research done by the American Cancer Society, since he was aware of how sick his in-laws had been while on chemotherapy many years ago. He also states how fortunate we are to have the medical care available to us that we have now. He has doctored at Mayo, where they used proton radiation, a very targeted radiation that doesn't produce radiation burns. Mayo is one of only a handful of hospitals that can provide this. He also feels very fortunate to have good insurance. One drug Simpson was on would cost $18,000 for a 30 day regimen, but his insurance allowed him to take that drug for just $650 a month.
Simpson is happy to report that he is cancer-free at this time. He credits this to two key factors: good medical care and the support of family and friends. Simpson's family gave him incredible support; each of his four children made sure to be at one of his rounds of chemotherapy each time—even when some traveled from as far away as Colorado and New York. He wants loved ones and caregivers to know that their support, care, and concern mean so very much; "they need to know this."
Simpson's advice to anyone going through cancer: "keep up the fight; keep up the attitude; you will get through it. Don't be afraid to reach out and ask for help." 
He also said area residents should "be sure to get your annual checkups and look out for yourself." 
Simpson is looking forward to serving as Honorary Co-Chair for this year's Relay For Life. He has always found the Relay a very moving experience and finds the whole layout very inspirational. In the past, however, he always felt the Relay was for "someone else; I never thought it would be me. It will definitely feel different this year," he said, 
Simpson really encourages everyone to attend this year's Relay.
"It's about supporting family and friends. It's not as much an event, as a way to support those you care about. Come out and walk around," said Simpson. "You don't have to stay, but just come out."
The 2023 Relay For Life of Otter Tail County is Friday, July 14, at the Perham High School track/Ted Meinhover Field. Activities begin at 5:30 p.m, with the Opening Ceremony and Survivors Lap at 7:30 p.m. Luminaria Ceremony is at 9:15 p.m., and there is food, fun and lots to do for all ages. 
The schedule of events include:
• 2 p.m. – Luminary set-out – Public is encouraged to help
• 5:30 p.m. – Activities start- (silent auction, kids' games, bounce house, wacky hair, education activities, advocacy tent, food)
• 7:30 p.m. – Opening Ceremony, featuring Survivors Lap and dove release
• -9 p.m.- Activities continue
• 8:30 p.m. – Raffle winners announced
• 9:15 p.m. – Luminaria Ceremony, with speeches from Honorary Co-Chairs
• 10 p.m. – Silent auction closes
• 10:30 p.m. to 4:30 a.m. – Pancake breakfast by candlelight
• 12 a.m. to 5 a.m.- All-Night Hope Club activities (hourly activities, drawings)
• 6 a.m. – Closing Ceremony followed by Luminary Cleanup
Highlights of the evening include the Opening Ceremony at 7:30 p.m and the Luminaria Ceremony at 9:15 p.m.
The Opening Ceremony celebrates local cancer survivors, who will walk the Survivors Lap as a group. As the survivors finish their lap, the very moving dove release will take place. The ceremony ends with the 22 teams walking in the team lap. 
At 9:15 p.m., the Luminaria Ceremony will feature speeches by the 2023 Honorary Co-Chairs, Pastor Erin Bovendam and Dean Simpson. Following these speeches and a short ceremony, the luminaries that line the track will be lit, accompanied by piano music provided by Leona Rogers.
The activities of the night continue long after the luminaries are lit. Because "cancer never sleeps," many of the Relay for Life participants are busy throughout the night.