Downtown demolition slated to begin
News | Published on July 19, 2023 at 4:24pm EDT | Author: frazeevergas
0
Council discusses parking need downtown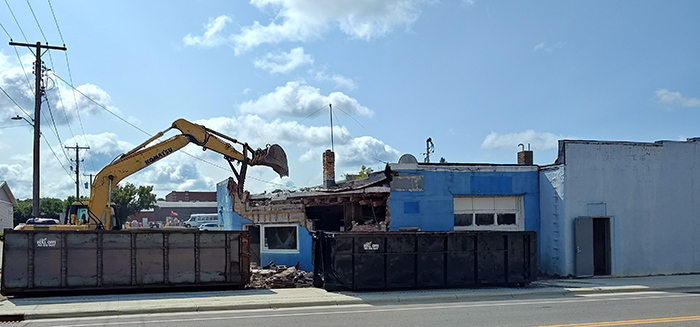 By Robert Williams
Editor
Downtown will be getting a new look soon, according to discussions at the meeting of the Frazee City Council Tuesday, July 11, regarding the corner demolition happening this month.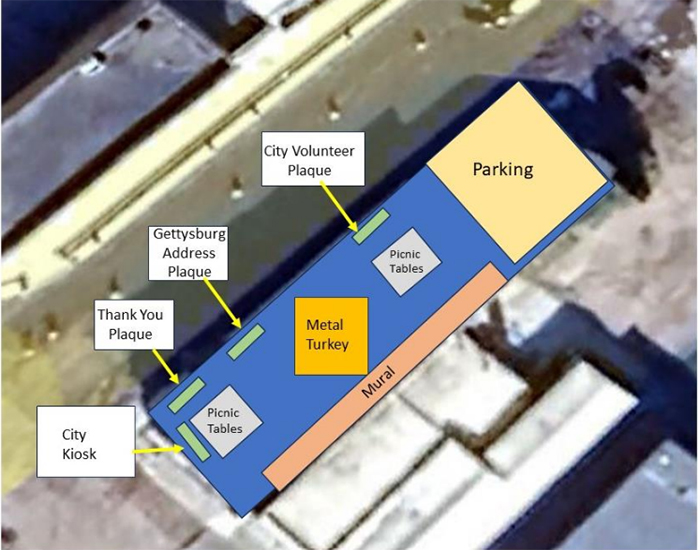 According to Mayor Flemmer's monthly report, an inspection was done on the basement of the old Seip building. Seip records will be removed and disposed of prior to taking the building down, a job that is roughly estimated to take 10 people four hours. The current plan is to have the demo contractor remove the inventory as they see fit.
Preliminary ideas for the space include a city kiosk, extra parking spots, multiple picnic tables, a mural and a metal turkey statue. The small turkey on the corner would be moved to the Wannigan Park entrance.
Business and residential parking was lost during the Highway 87 construction last summer. Council member Jim Rader noted that parking is needed in the area. City Administrator Stephanie Poegel reiterated that she has received multiple inquiries from residents in regards to more downtown parking.
Council member Mark Kemper brought up the idea of making the entire space parking post-demolition until future plans for the space are finalized.
Demolition of the buildings is scheduled to begin this week.
Quiet zone
The effective date of the railway quiet zone will be Friday, July 28. Trains will still sound horns if they see fit or in the case of safety issues.
Town Lake Beach
The archaeological study at Town Lake Park was recently completed and results will be reported to the city this week. Protocol involving the state archaeologist will determine any necessary steps that need to be taken or if the city is green-lighted to proceed with planned improvements to the area.
Planned improvements included a new beach house and could include new bathrooms, an area with concessions and non-motorized boat rentals, as well as a place to gather.
The project received a $250,000 grant, but was put on hold when an on-site archeological dig found fragments of a Knife River Flint flake (chip of stone from making a stone tool). The artifact was stated to be an exotic material, which does not naturally occur in central Minnesota.
North River
Loop project
The council endorsed the preliminary plan to extend municipal utilities and provide surface improvements in the North River Drive Loop Project and expressed their intention to participate in future implementation strategies described in the plan.
The council endorsed the 2024 Local Government Capital Request application for the
North River Drive Loop Project. The bonding request includes looping water, sewer, road and trail improvements from Becker County Highway 29 around the ballparks to North River Road ending at State Highway 87.