Road Rally 2023 Under the Sea in Frazee set for Turkey Days
News | Published on July 19, 2023 at 4:14pm EDT | Author: frazeevergas
0
Organizers are hoping for 12-14 teams to participate in annual Turkey Days event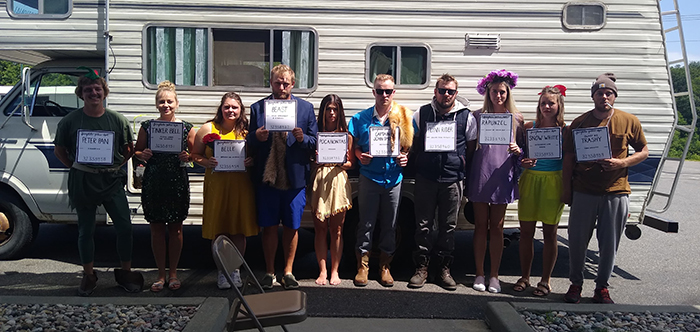 Danita Ketter is again chairing the Frazee Turkey Days Road Rally, themed "Under the Sea in Frazee." The Road Rally will start at the Frazee Essentia Clinic parking lot, with registration from 11:30 a.m. to 12 p.m. and the first car leaving at noon. 
The cost is $20 per team. Participants can expect an approximately two-hour adventure.
"We have been doing the road rally for several years now, and we have more creative entries every year and participants working to defend their title," Chair Danita Ketter said. "Everyone comments on how much fun they have. We are hoping to get 12-14 teams this year. Me and my committee, Ta Fett, Teresa Newling, Karen Feldt, Ginny Thon and Lisa Piper, have been working on creating a fun and challenging Road Rally Experience."
Road Rally participants will gain extra points for starting the rally with costumes and car designs that are related to the theme "Under the Sea in Frazee." Participants are encouraged to be creative and original with their interpretation of the theme and do what they can to gain the attention of the judges.
Participants are given clues at the beginning of the Road Rally to help them reach various destinations along the way. Knowledge of pirates, sea creatures, mermaids, and movies and shows about sea adventures and sea characters will be helpful.
Participants can expect scavenger hunting, problem-solving skills, easy physical activity, and observation skills, and some things will be left up to chance. One team member may need to get wet. Safety is a top priority, and participants are reminded to follow all traffic laws.  
Awards will be given to first and second place, Best in Show, and Rookie Award.
Last year, 10 groups participated in the Road Rally. The top team last year was "Fairy Tale Outlaws" – Cory and Addie Overland, Cody and Victoria Piper, Nick and Hailey Brower, Grant and Brooke Overland, and Jordan and Dani Ketter. This team came with a unique twist on a road rally theme by dressing up as various Disney characters who were in trouble with the law and riding in a camper titled "Neverland Correctional Transport."
If you have any questions, please contact Danita Ketter at (218) 396-0639.