Eidenschink knows life can 'change in a heartbeat'
News | Published on July 31, 2023 at 3:20pm EDT | Author: frazeevergas
0
Former funeral director takes early retirement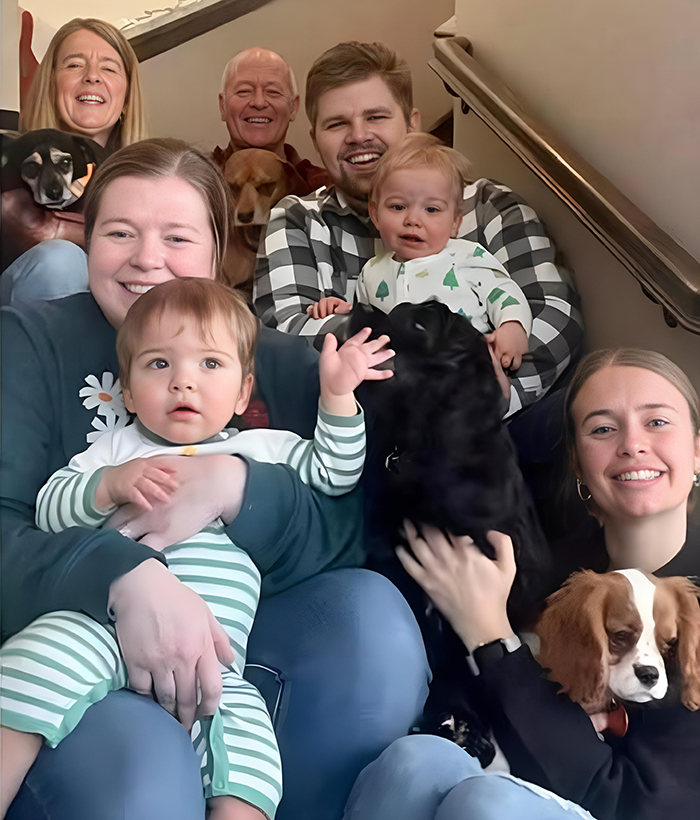 By Lori Fischer Thorp
Correspondent
Preston Eidenschink has a deep understanding of how one's world can change in a moment.
Eidenschink served as the funeral director at Furey Funeral Home for 15 years before relocating in 2008, and he supported many Frazee-Vergas community members during the most challenging times in their lives.
"When I answer the phone, 95 percent of the time it's going to be someone I know," Eidenschink said. "I realize now, being a funeral director in a small town is very difficult."
That career—during which calls often come in the night and on weekends—is closing as July ends, when Eidenschink and his wife Susan take early retirement.
Eidenschink initially shared the news five months ago and "was pretty excited." As his final day has neared, he's spent a lot of time reflecting.
"The hardest part for me is when people have said, 'Congratulations on your retirement.' I feel that I have so much more to do…but under the circumstances, it changed everything," Eidenschink said.
Last fall, instead of serving a family experiencing loss, Eidenschink's family was the one in the midst of tragedy when Susan's brother, Doug Dulmage, and a father-son pair who were helping Dulmage farm 8,000 acres in North Dakota, were fatally shot by a fourth coworker who was the brother of the elder employee.
"Doug Dulmage died, and it changed everything, not just for our family but for so many others, too," Eidenschink said.
Dulmage's loss left a void for his wife, Vicky and daughters, Madeline, who is a junior at the University of North Dakota, and Libby, who just graduated from high school this year.
"She was going to Crookstron to Ag school," Eidenschink said of Libby. "Her dream was to come back and farm with her dad. We're still hopeful, that's one reason we're holding on to the farm."
Susan's parents, Bob and Irma Dulmage, are in good health at ages 95 and 88, Eidenschink said. The couple have moved from their farm, where the shooting happened, into town.
"They are the ones that were there, and found them, and they'll never get over it," he said.
"It was awful," Eidenschink said of receiving the call about the incident. "I don't even know what we packed. The 7 1/2 hour drive was the longest drive of our lives."
Suddenly, his plan to work another 10 years, to age 67, changed, so that he and Susan can more easily spend time with her parents.
"What do you prioritize?" he said. "At this point, it's family."
"There's no way we could have continued to make a seven-and-a-half hour drive to Leeds, N.D. to visit them regularly when I'm on call every other night, and every other weekend," Eidenschink said.
He and Susan initially asked her parents if they might want to relocate to Northfield, where he has been a funeral director since 2016 and part owner in the businesses for four years, but Leeds is the Dulmages' hometown, so it made the most sense for them to stay there and the Eidenshinks would move to be near them.
The couple foresee it will be easier to pack a suitcase and make the trip to visit their daughters, Abby Fruetel and her family (including husband Jeff and 22-month-old twins Henry and Harrison) in White Bear Lake, or Paige in Fort Worth, Texas, once they aren't encumbered by a work schedule.
"They're fun," he said of the couple's grandchildren, to whom they are Opa and SeeSee
"I have no regrets," said Eidenschink, but he does have lots of memories, and he has spent the last month posting those on Facebook.
His writings are a collection of the most vulnerable moments in local families' lives, and are shared with the families' permission.
A scroll through entries reveals stories of people such as Scott "Shorty" Schermerhorn, Nizhoni Hamm, and Josh Oelfke, told in Eidenschink's honest and sometimes humorous voice.
He writes about everything from his own clothing items buried with individuals so they'd look perfect at the time of the viewing, to the importance of specifying one's funeral plans and the tradition of burial facing the East.
"It's so important to preplan your funeral," he said. "There's so much music out there, you can personalize it."
One woman told him she'd been a member of her church choir, so he suggested, "'Why don't you sing at your funeral.' The lady recorded three songs…It's your funeral, you can do anything."
"I remember all of them, they're all special," he said of his people-packed career.
In each situation, Eidenschink said, he has checked and rechecked the presentation before the family arrived.
"Susan says I'm a perfectionist. I'll put that on my headstone, 'It was never good enough,'" he said.
"In my entire 32 years, I have not once said, 'That's good enough.' I've never given up (making the presentation flawless.) That's probably the proudest point of my career, that I've never shorted a family service. . . I just love my job that much. It has to be right."
As cremations become more popular, there are fewer viewings. The ultimate compliment for the latter, Eidenschink said, is, "They look like they're just sleeping."
"I could never be who I am without my staff," he added, and he gave tribute to them in one of his posts, "No man is an island."
"I'm just typing what comes to me," he said. "This is good for me."
Eidenschink, who grew up in Long Prairie, estimates he has done 2,500-2,700 funerals over his career, which began in Devils Lake. Following a year there, the Eidenschinks moved to Frazee in October 1994.
It seemed like a natural fit, since his mother, Gayle McCarty Wolf, was a 1953 Frazee graduate, and his grandparents were still alive at the time.
"It was nice to be close to family," he said. "Frazee was a good fit."
"My mom was so proud of me," Eidenschink said. "She visited friends she might not have before, she'd drop in unexpectedly . . . and then she dies."
"My mom died very unexpectedly," he said, at age 66 of a cerebral hemorrhage. "It hit me after I moved from Frazee, I told Susan, 'I think if anything good came out of my mom's death, it's that it made me a better funeral director.'"
"When you lose someone you love, it opens your eyes. It changed my life," he said.
Eidenschink has relied on his natural talents and his own experience to make empathetic connections.
"I like people. It's just the way I am…I like to visit with people," he said. Meeting with families to make arrangements sometimes lasts two to three hours, he said, because "we just talk."
"When you go to mortuary school…the one thing they can't teach you is personality," he said. "I think people look at funeral directors as a business, which it is, but when they're meeting with us, it's not like we're immune to death. As a funeral director, we bring it home.
"That's going to be the hardest part for me, because I am a people person…I know it's going to be different, but life changes," he said.
For the Eidenschinks, part of that change occurred in 2008, when he took a position in Owatonna. 
"We hated to leave, but Susan had been laid off (as a medical transcriptionist) and we were down to one income, so it was time," he said. When Abby graduated high school in 2016, they moved to Northfield.
Wherever they've lived, Eidenschink has leaned in to people, and community service.
"I don't think people realize what a great community Frazee and Vergas is," he said. In addition to his funeral work here, Eidenschink was a volunteer in groups such as the Frazee Community Club, at the time when the previous Big Tom Turkey burned.
"I was out golfing, and I remember looking out (in the direction of the billowing black smoke) and thinking, 'Someone's burning tires.'"
Eidenschink had also just started a round of golf with friends—who had coaxed him out while he was on call, saying, "What are the chances that you'll get a call at noon on a Saturday," when he received notification that he'd be serving a death of someone who had passed away in Illinois.
"Things could change in a heartbeat," he said.
"The future is uncertain," regarding his next plans, he said, adding that he'll keep his licensure for Minnesota and North Dakota, and once the Eidenschinks get settled, "We'll see what happens."
Whatever that might be, he'll always maintain his connections here.
"I left Frazee, but all these people, I've always kept in touch," he said. "In the end, it's like I should be thanking the people there (in Frazee). I couldn't imagine being anywhere else in my life at that time."