MnDOT to host open houses for Hwy. 10 project
News | Published on August 16, 2023 at 11:17am EDT | Author: frazeevergas
0
Meeting set for Aug. 16 at Hobart Town Hall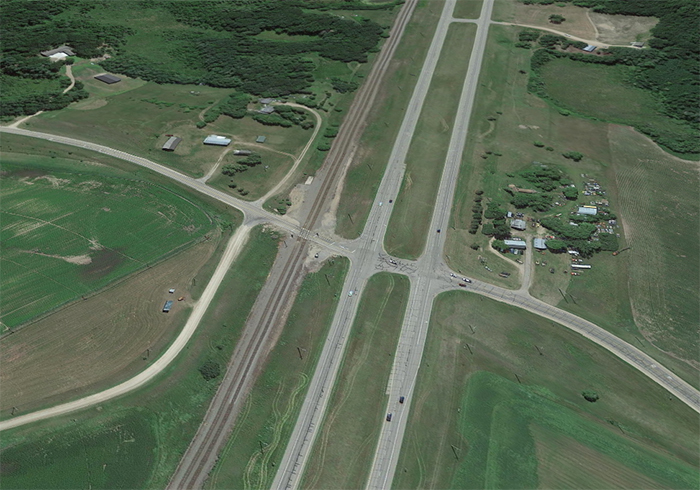 The Minnesota Department of Transportation will host two public open houses to answer questions and share information about the 2024 Highway 10/County Road 60 intersection improvement project:
• Tuesday, Aug. 15, from 4-6:30 p.m., at the Perham Area Community Center, located at 620 Third Ave SE, Perham.
• Wednesday, Aug. 16, from 4-6:30 p.m., at the Hobert Town Hall, located at 49046 370th Ave., Frazee
The same information from MnDOT will be shared at both locations, so the public only needs to attend one event. There will be no formal presentation, just stop by where and when it is most convenient.
In 2024, MnDOT will construct a J-turn at the intersection of Highway 10 and County Road 60. A J-turn is a type of reduced conflict intersection, converting side street through-travel and left-turn movements into right turns, followed by a U-turn. J-turns have been proven to improve safety by reducing crash potential at intersections. At the Highway 10/County Road 60 intersection, side street left turns and through-movements are the most common generator of serious crashes.
For more information about the project, visit the project website at mndot.gov/d4/projects/hwy10rci.
MnDOT invites and encourages participation by all. If you need an ASL, a foreign language interpreter, or other reasonable accommodation, or need documents in an alternative format (such as braille or large print) for this email or event, please email your request to Janet Miller at ADArequest.dot@state.mn.us or call (651) 366-4720.