Wolf Lake gears up for 40th annual Harvest Festival
News | Published on August 16, 2023 at 12:38pm EDT | Author: frazeevergas
0
Harvest Festival Pageant set for Friday, parade and mud run to highlight Saturday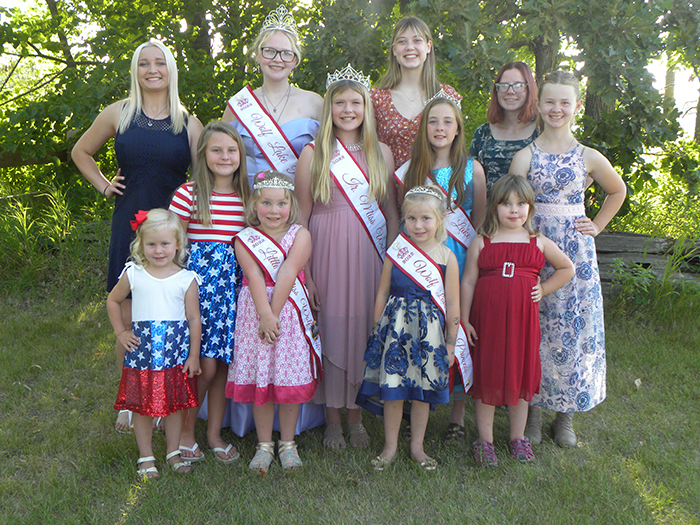 By Chad Koenen
Publisher
Wolf Lake may not be the biggest town in Becker County, but it can put on a celebration that is the envy of the eye of communities 10 times its size. This year's celebration will be no different as Wolf Lake marks its 40th annual Harvest Festival this weekend.
The event will kick off on Friday night with the annual Miss, Jr. Miss and Miss Wolf Lake pageant. The pageant will begin at 6:30 p.m. as a new set of royalty will be crowned to represent Wolf Lake for another year.
On Saturday the day will get underway with the 5k run/walk and the petro and car show beginning at 10 a.m.
The obstacle course will take place beginning at 11 a.m. as children and adults will compete in a race for prizes near the sledding hill. The Olson's pedal pull will get underway at 12 p.m. for any child ages 4-11.
All that leads up to a busy afternoon in Wolf Lake as the Harvest Festival Parade kicks off at 2 p.m. and the mud run will get underway beginning just 30 minutes after the parade ends.
Harvest Festival will come to a close long after the sun goes down as the Get Over It band will take the stage for a street dance from 8 p.m. to 12 a.m.
Other events on Saturday include the bouncy house, face painting, color contest and bean bag tournament.
For a complete list of events, check out the Wolf Lake Harvest Festival schedule on page 3.
Susi Jarvi Charm Hunt clues
Clue one
A kitchen is where you love to eat
But also a competitive place to compete
There's many people there who love to serve
Just remember not to lose your nerve
Clue two
So many places for just one thing
A legal issue is what you can bring
Or hold a game for a team to win
Careful, this clue will take you for a spin!
Clue three
1965 is when this started to arise
The odd name came as a surprise
Three dads creation seen across towns
A new addition to ours, competitions go down