Jump aboard premium broadband with Arvig
News | Published on August 22, 2023 at 4:05pm EDT | Author: frazeevergas
0
No hassles, just fast, smooth and secure service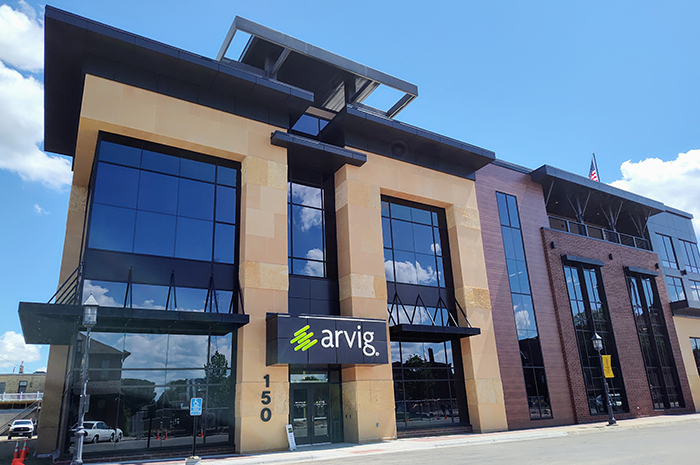 It's easier than ever for Frazee and Vergas area residents and businesses to jump aboard Arvig's fast (up to 1 Gb), smooth and secure premium internet. And it's hassle-free!
Access to premium broadband for Frazee and Vergas residents is available right now and there's never been a better time for residents and businesses to get onboard and connect to the world in ways that were only imaginable once upon a time.
Arvig continues expanding gigabit internet access across its Minnesota service area, giving residents of many lakes area communities access to speeds up to 10 times faster than the typical 100 megabits-per-second (Mbps) internet service. The speed factor also allows you to enjoy better wireless connectivity in your home or business without the hassles.
As households and businesses grow, so does the number of devices used under their roofs. In the typical household today, a growing number of devices are internet-connected, from computers and tablets, to TVs, game systems, smart home devices and even security systems. Speeds of up to 1 Gigabit are designed to support 12 or more connected devices without having to compromise on which one gets to be in the fast lane—unless you want to manage which one, but we'll get to that in a moment.
Gigabit internet packages allow users not only to easily check email and browse the web, but do much more bandwidth intensive online activities, such as streaming high-definition TV content in 4K resolution, play competitive online games, download large files, access cloud-based applications and upload video.
As the region increasingly relies on high-speed internet for work, education and entertainment, Arvig is continually working to improve its fiber network capability, upgrade technology, update infrastructure and expand service offerings to meet growing demands for more bandwidth and speed.
For a better wireless experience: Managed WiFi
A good internet experience (or productive, if you're using it for work) is operating with enough speed as well as security. Managed WiFi gives you the convenience and control of wireless internet everywhere in your home or business without the hangups and hassles. Arvig manages your network by setting up the best available signal, connecting new devices, helping you resolve issues and more. Use the Arvig Manage Your WiFi app for complete control of your network. The app is available on Apple and Android devices. Prioritize traffic and devices, restrict access to harmful content and receive an extra layer of protection at the network level.
Signing up or upgrading is easy. For more information, visit arvig.com.