Boyer brings enthusiasm to CTE classs
News | Published on August 29, 2023 at 3:39pm EDT | Author: frazeevergas
0
School district finds a big solution close to home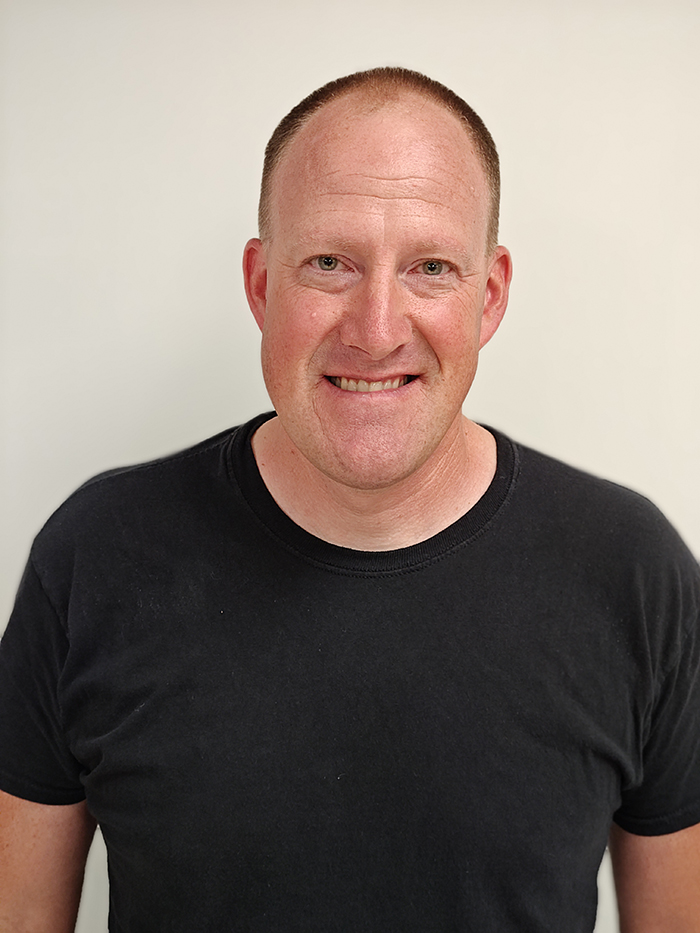 By Robert Williams
Editor
One of the biggest concerns brought up by students, parents and administration during last school year was prioritizing the hiring of a Career and Technical Education (CTE) teacher.
Fortunately, the solution was homegrown in 1997 Frazee-Vergas graduate Aaron Boyer.
Boyer is already one of the mentors for the school's KAOTIC Robotics team; he drove school bus for Anderson Bus and Coach for eight years and was a mechanic full-time there, as well.
"My kids go to school here and I'm very active in the school district," he said.
Being a local, Boyer comes into the position knowing how important it is to expand what have been limited class options and helping position CTE students for success in the future.
"I've known about it, been interested in it and I've worked with kids for a long time," he said.
Boyer had pondered teaching for a while, but one of the things holding him back was not holding an education-based bachelor's degree. He considered offering to teach part-time, but was not sure of the path to get to the classroom until speaking to a friend who was a Vice Principal in another district.
"He looked into the paperwork a little further," said Boyer.
Having a builder's license with the state allows Boyer to teach CTE as a community expert.
"I never would have thought that was a consideration," Boyer said. "If you're going to be a builder that's a trade and you're going to school for two years for that and a lot of builders don't get a bachelor's degree. They don't need to."
Quite frankly, in the CTE realm, Boyer's training and decades of work experience are far more useful. He wants to use his experience to expand the horizons of his students.
"To think outside," Boyer said. "There are opportunities."
Boyer is a licensed aircraft technician after completing the aircraft maintenance program at Northland Community and Technical College on the Aviation Campus in Thief River Falls.
Aviation suddenly became a difficult field to be working in at the time. During his training the 9/11 events happened.
"We went from 96 percent job placement to 24 in just that year," he said.
Boyer decided to transition. Having worked for contractors since he was a youth, he became licensed with the state as a building contractor a decade ago and began working on his own full-time.
He took the opportunity after finding a growing demand for repair work, rather than full house construction.
"I do lots of anything," he said. "Winter is always slower; that's just normal. We kind of go into our hibernation mode after deer hunting and right around March when things are freshening up everybody starts, 'hey, it'd be fun to get that done.'"
Once he knew he was qualified for the CTE position, he applied and was hired in quick fashion, allowing him to begin to formulate how he can turn his experiences into opportunities for his students.
"I started to kind of reminisce on what I'd been already thinking about with other contractors that I have a relationship with, that I've worked in the world with, and what they look for and what they want," Boyer said. "The idea of helping get these kids connected with them, introducing them, and then teaching them in the classroom about codes and how that works, the different styles of construction on that side. If you want to get into electrical plumbing, excavation, we'll touch on all that stuff and get kids connected with people in those fields that they can talk with and see what it's like."
Boyer is also keenly aware of the demand from students in this area for CTE classwork; students who can really use those connections he wants to make with the workforce.
"Our community, I've grown up here my whole life; sure, there aren't as many farm kids as there used to be, but there is still an incredibly strong network of kids who are coming from those families," he said. "There are really good opportunities for these kids to start off and do something fun and learn a lot."
Boyer is aiming to provide full life cycle instruction when it comes to career and technical pursuits, both which hinge on proper financial knowledge at work and at home.
"That's important too," said Boyer. "To understand the financial context of this and with the program I'm going to do, kids are going to have to learn to estimate and get prices, how to find all that stuff and understand this is the way it works."
Which, in turn, translates to taking care of personal finances, arguably, something that has long been lacking in the modern educational curricula.
"Get yourself personally financially in a position to the depth of what it really means to take care of life finances," said Boyer. "CTE is helping kids to learn the basics and then give them the tools to recognize—where can they take that? Well, here are your options."