Community groups working on future downtown mural
News | Published on September 5, 2023 at 2:27pm EDT | Author: frazeevergas
0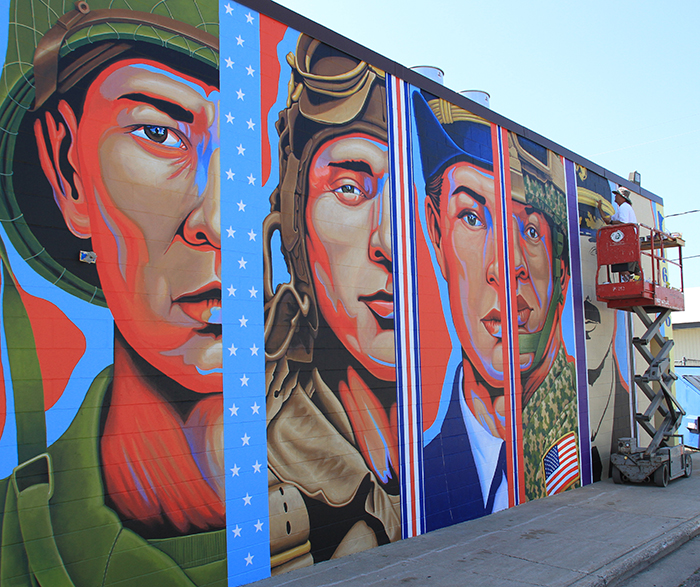 By Robert Williams
Editor
Frazee Community Development Corporation (FCDC) member Polly Andersen opened a discussion on options for a downtown mural in Frazee. Andersen did so at the monthly meeting of the Frazee Economic Development Authority Tuesday, Aug. 29, at the Fire Hall.
The FCDC met with business leaders in Detroit Lakes, who pointed the group to Project 412, a recently-founded arts organization led by executive director Amy Stearns.
Stearns was the former executive director of the Holmes Theatre at the Detroit Lakes Community and Cultural Center. Stearns stepped down from that position after two decades this past April.
"Project 412 is aiming to make Detroit Lakes and the 412 lakes in and around Detroit Lakes a really great place for art," said Andersen. "It depends on each city and what each city wants."
Project 412 currently has openings for cities to apply for a mural. Artists can also apply with mural submissions at www.project412mn.org.
The recent demolition of the former Seip Drug and Sanders Oil buildings have left an opening in town that has already garnered discussions on a potential mural.
"We have a wall," said Frazee EDA chairman Hank Ludtke.
In July, Mayor Mark Flemmer reported to the EDA that Karen Pifher is pursuing a grant for a mural to eventually be painted on the exposed wall and will be releasing a request for proposals from area artists when the time comes.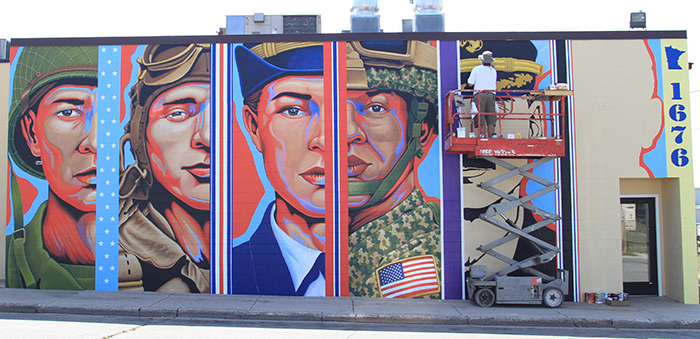 The FCDC is not trying to create a competition for the future mural. Andersen noted that collaborating with Pifher, a board member at CornerStone Youth and Community Center, is also part of their plan.
"Whatever we do, we want to do it, of course, with the city and with CornerStone, because they are big into the art area," said Andersen.
Flemmer discussed options for the space and the open wall, bringing in comments about the area from the last city council meeting as well.
"As far as that area over there, that's kind of a wide open canvas right now," said Flemmer. "It will all be flat space for now, so a mural sounds like a fantastic option.
One of the main concerns for all parties involves the exposed wall, winterizing portions of it on the top side, along with preparation work that needs to be done to the surface to even allow for a mural to be painted.
Andersen noted her group would like to include that work in any grant proposals pursued by FCDC, if allowed.
"Otherwise, we can find a way to get that repaired and work with the city on it," said Andersen. "It's a collaboration. Us, as Frazee Community Development, we want that to be a big success; we want everybody involved."
EDA Vice Chair John Olson is pursuing bids for some initial work on the wall, like brickwork, pressure washing and an initial base painting.
Future plans involve fundraising first and then accepting artist concepts to share with the public prior to utilizing funds to create the mural.
"There is regional help and funding for this; we just have to bring it together," said Andersen.