Shop 'Secondhand First' during September
News | Published on September 5, 2023 at 2:23pm EDT | Author: frazeevergas
0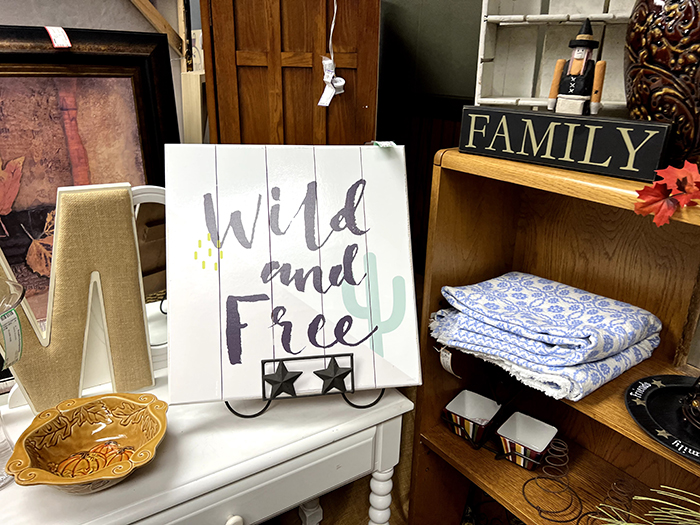 Otter Tail County Solid Waste encourages local residents to celebrate Secondhand September and shop 'secondhand first' to reduce waste, support local businesses, save money, and reduce the environmental impacts of producing new products.
Think before you throw
At the Solid Waste Transfer Stations located around Otter Tail County, employees see daily reminders of how many usable goods are thrown away. They see furniture that could be repainted, usable items in original packaging, excess building materials such as doors and flooring, tools, home décor in great shape, and more.
From furniture and toys to clothing and building materials—usable goods should be donated whenever possible, not put into a landfill where they cause environmental harm. Think before you throw—anything that ends up in a landfill is trapped there forever.
Donating and buying used
• Keeps usable items out of landfills and waste-to-energy facilities
• Supports local businesses and keeps money in your community
• Provides low-cost shopping alternatives
• Prevents pollution and waste from manufacturing new products
• Saves the energy and resources that go into new products
Strategies to reduce waste
• Think Secondhand First: When you need to purchase something, take a quick trip to the thrift store first to see if they have what you need.
• Donate clean and usable housewares, bedding, clothing, and toys to thrift stores whenever possible.
• If you intend to purchase an item for a one-time event—such as an extra baking dish for a large holiday crowd—thrift it or borrow from a friend or neighbor instead of buying new.
• Host a clothing swap for yourself or for kids' clothes to refresh your wardrobe without buying new. You can also hold swaps for books, plants, tools, and more.
• Stock up your local Little Free Library with books you want to donate.
"After managing a thrift store for 2 years, I've come to understand the seriousness of mass production. After seeing firsthand everything we could possibly need has already been produced it makes me a little crazy to think about how much new stuff we're consuming only to donate it a year later. The only way to slow this down is to reuse what's here which is why I've committed to providing for my family with a 'secondhand' lifestyle," said Welcome House Manager Tausha Pearson.
Celebrate Secondhand September
Secondhand September was started by Oxfam International in 2019 as a way to highlight the waste and environmental impacts resulting from over consumption, as well as human rights issues in manufacturing. By donating and buying used you can reduce the environmental impact of manufacturing new products, reduce your waste, and help keep money in your community.
Over the next month local representatives challenge residents to celebrate Secondhand September by buying "Secondhand First" to keep money in your community, reduce waste, and help those in need. To find a list of thrift and consignment stores in Otter Tail County, visit www.ottertailcounty.gov/recycling-waste-disposal/education/donation-reuse/.