Frazee Golf League results
News | Published on September 12, 2023 at 3:41pm EDT | Author: frazeevergas
0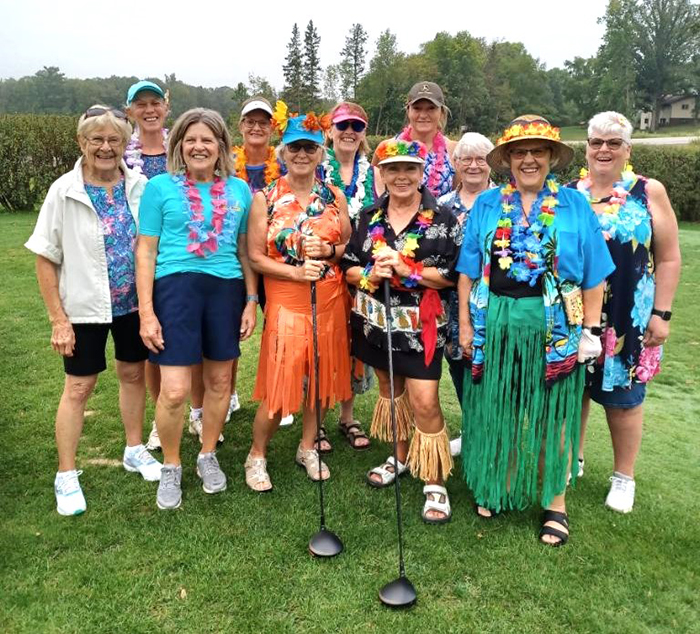 The Frazee Golf Course league seasons came to an end for the 2023 members in both men's and women's leagues.
The end of the year Wednesday morning Ladies tournament was held Thursday, August 24 with 11 members in attendance. The theme was "Luau at the Links." 
The flight winners were:
Deb Olk – 1st flight,
Jackie Odegard – 2nd flight
Becky Schaffer – 3rd flight
In the ladies Tuesday night Flex League, Tori Piper placed 1st, Jennifer Ovsak placed 2nd, and Janice Trieglaff placed 3rd.
Thursday night Men's League tournament results are as follows.
League Net winners include,
1st Zach Roforth
2nd Max Rue
3rd Max Matejka
4th Randy Buhr
5th Matt Brown
League Scratch winners include:
1st Matt Haverkamp
2nd Mike Grandbois
3rd Mark Wothe
4th Jeremy Anderson
5th Tim Trieglaff
Tournament Net winners include,
1st Adam Alexander
2nd Jake Erickson
3rd Craig Fairbanks
4th Travis Gray
5th Craig Golkowski
Tournament Scratch winners include:
1st Tim Trieglaff
2nd David, Laine
3rd Matt Haverkamp