Hornets sweep Raiders 3-0 for second win of the season
Sports | Published on September 12, 2023 at 4:01pm EDT | Author: frazeevergas
0
Frazee falls to Perham 3-0 in HOL opener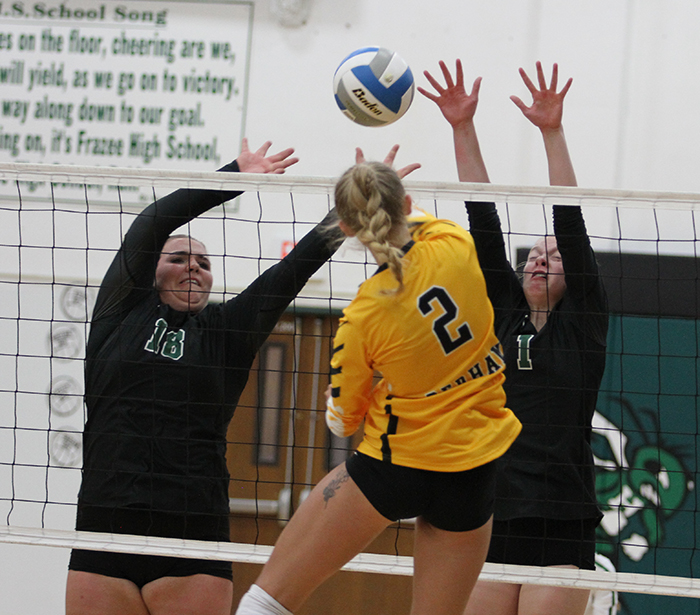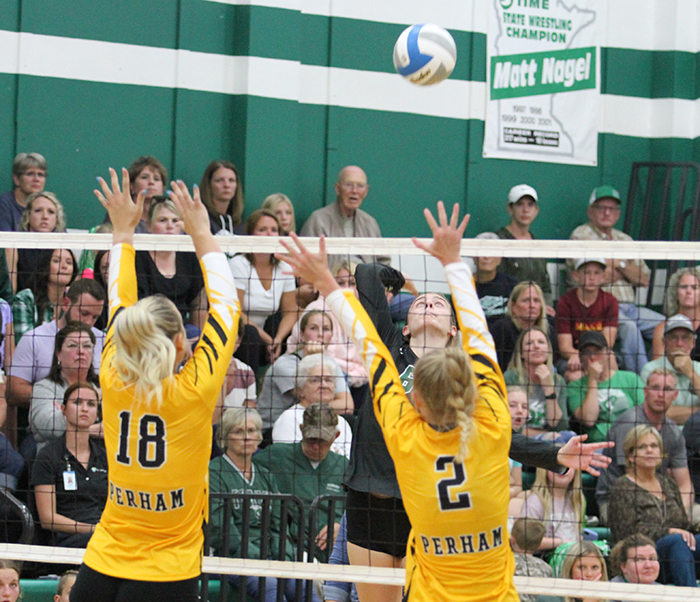 By Chad Koenen
Publisher
The Frazee Hornets notched their second straight win last week with a non-conference victory over Lake Park-Audubon on Tuesday night. The Hornets wasted little time jumping all over the Raiders as Frazee won the first game by a score of 25-8.
The Raiders were able to make a game of it in the second and third set, but the Hornets held on to complete the three-game sweep by scores of 25-8, 25-20, 25-22.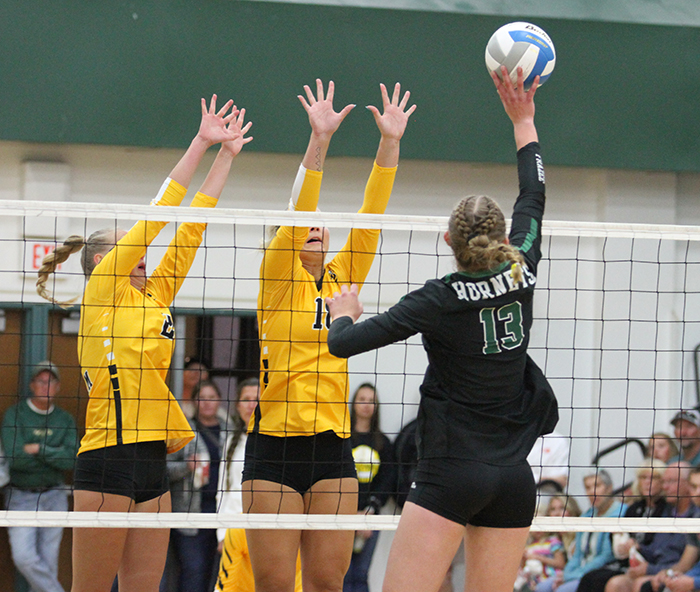 Frazee made the most of their trips to the service line as they had four players with at least a pair of aces, including 3 by Elsie Ratz and 2 each by Hailee Olson, Sophia Strand and Jayden Sonnenberg.
Offensively the Hornets were led by Riyan Eckert with 8 kills, while Ratz finished with 6 and Sonnenberg had 5. Sonnenberg also had a big night on the defensive end as she led the team with 3 blocks, while Ashley Malikowski and Brynn Larson each finished with 2 blocks.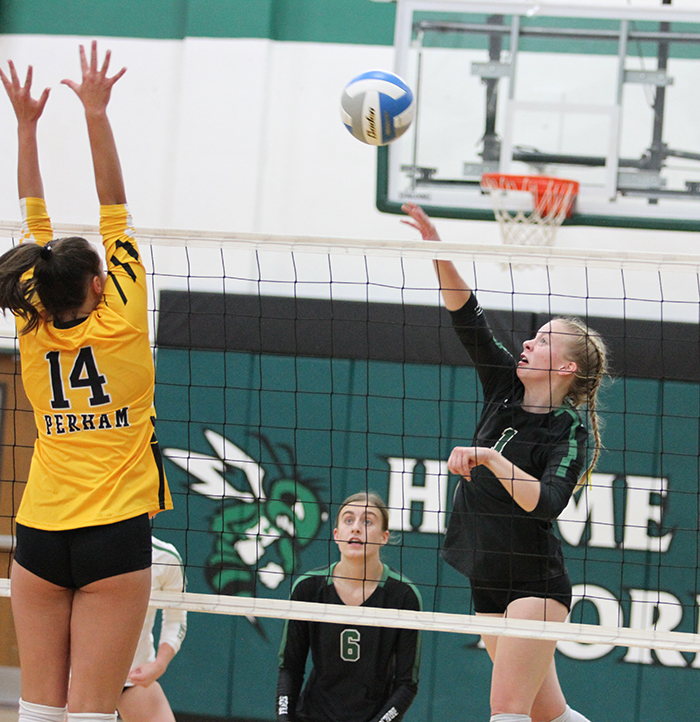 Hailey Selly led the way with 13 digs in the 3-0 win over Lake Park-Audubon.
On Thursday night the Hornets hosted Perham in their Heart O' Lakes Conference opener against the Yellowjackets. Frazee was in both of the opening two games of the night until the very end, before the Yellowjackets pulled away in game three to complete the three game sweep 25-22, 25-20, 25-14.
Eckert had a solid night from the floor as she led the team in aces with 4, kills with 5 and finished with 10 digs.
Meanwhile, Sonnenberg finished with 2 aces, 4 assist blocks and 4 kills.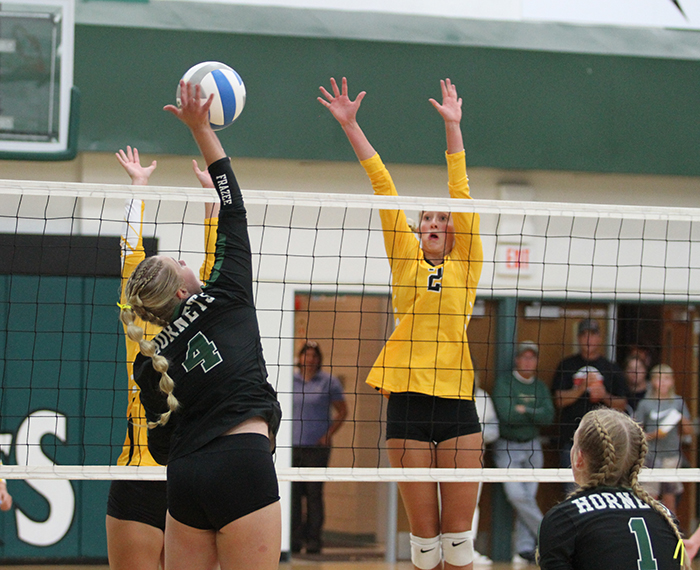 Taelor Kuhn and Malikowski each finished with 4 kills, while Malikowski also had 2 solo blocks. Larson also finished with 3 assist blocks.
Defensively, Selly finished with a team-high 14 digs.
This week the Hornets, who are 2-2 on the season, will host Staples-Motley on Tuesday night, before hosting Norman County East/Ulen-Hitterdal on Thursday night. On Saturday the Hornets will participate in the Hawley Tournament.