Marine Innovations a Frazee success story
News | Published on September 12, 2023 at 4:29pm EDT | Author: frazeevergas
0
Doing big business in a small town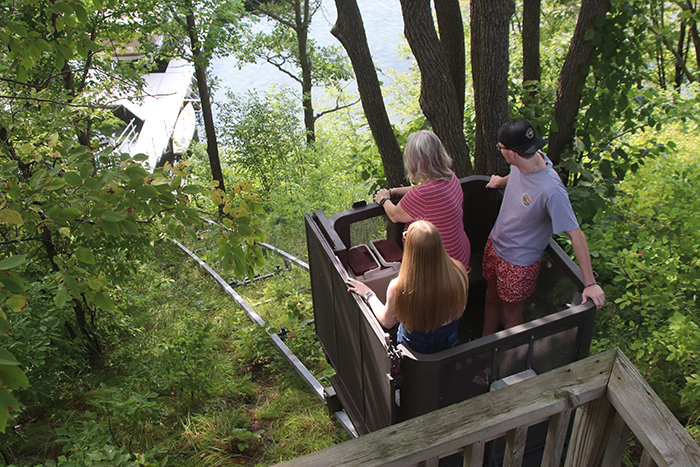 By Robert Williams
Editor
Marine Innovations' 10,000-sq.-ft. production facility is tucked away in the Frazee industrial park, but the inclined-elevator business is known nationwide and its reputation stretches throughout the hemisphere as an industry leader having built that regard over three decades. ¶ The inclined elevator business was something owner Mike Botzet began on the side working out of Carlos, Minn. and St. Paul, Minn. for a decade. Demand was slow in the beginning. ¶ "When I first started, the quantity was very, very low; you couldn't even make a living off it," he said. "I'd sell a couple a year, go to boat shows, two-three a year and that was it." ¶ By 1997, when the company relocated out of the metro, the business was beginning to take off. ¶ "Things started going and then we moved up to Frazee," he said.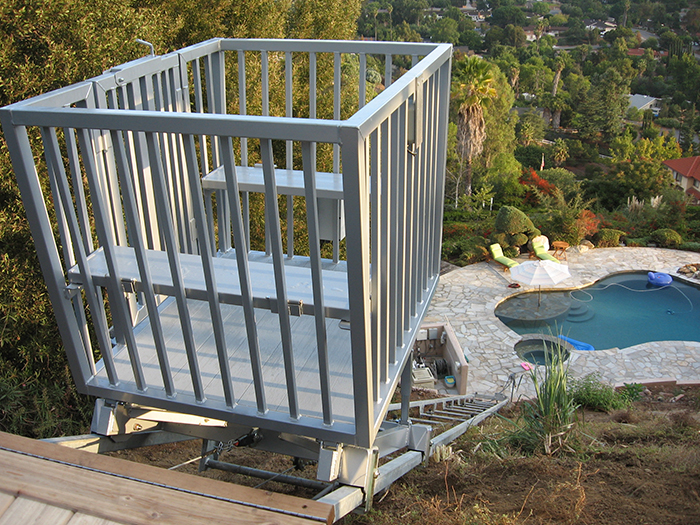 ¶ The company did not get a big welcome when moving to the lakes area with a company title that screamed competition for local dock and lift companies.
"Until they figured out we weren't in the dock and lift business; then everything was cool after that," said Botzet.
Marine Innovations actually works with local dock companies, beefing up existing pieces and creating one-off designs for lifts, along with selling them material directly.
"We work together on a lot of stuff," said Botzet.
The technology dates back to the early 1950's when an Iowa implement dealer built a system for hay elevators and upgraded the design with a car and trolley. That company eventually became Lake Shore Tram in 1994. There are a number of other companies in the business, all based in the midwest.
"Everybody from out east, they kind of shake their head," said Botzet. "But there is a lot of elevation on the lakes. That's how it started. We're working by the water, so marine innovations."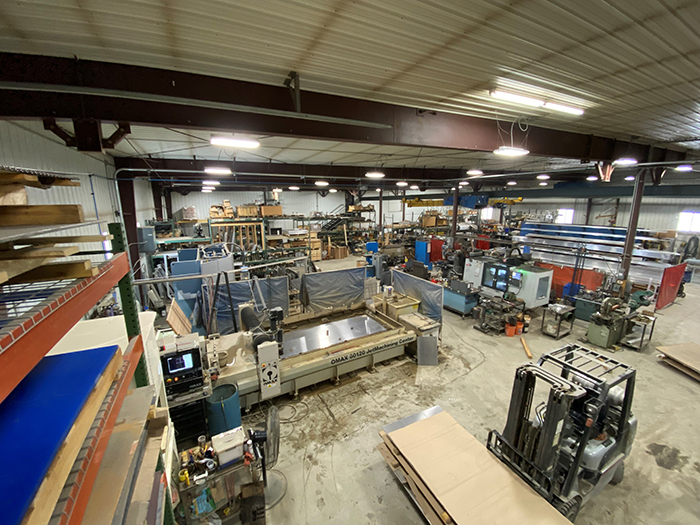 Over 30 years and as the company has expanded to both coasts and beyond, the customer base has also demanded the product away from lakes.
"Theoretically, some of our jobs don't pertain to water, at all," said Botzet. "It's to get from the garage to the house in places like San Francisco, Los Angeles, San Diego."
Given the short summer timeframe in northern climates, Marine Innovations utilizes relationships with 16 dealers across the country to expand their footprint. The dealers do their own marketing, prospecting, front-end work of measuring properties, sales, installation and service, according to Marketing Manager Eric Hausten.
In the big picture, there are more units in Minnesota than anywhere else, but profit margins go up in other states. A basic installation costs relatively $50,000 and cost is definitely dependent on the terrain. Some are a short distance and an easy grade from house to lake and other places like in the Finger Lakes of New York the job is installed on a cliff. There are 500-foot units in Texas.
The product also sells itself. When one shows up at a new location and is seen by neighbors and passers-by it tends to lead to more sales.
"We'll get one on a certain piece of lakeshore and all the houses have hills," said Sales and Project Manager Nick Botzet. "It's kind of like a domino effect."
Nick is the son of owners Mike and Lori Botzet. He joined the company in 2012. He is steadfast on creating a larger dealer network, a task which has been an organic process.
Marine Innovations' products can be offered to multiple industries.
"They have to be hungry," said Nick. "They have to want to add our product to the stuff they are doing. They could be dock guys, landscapers, or home builders."
Where the company does not have a dealership relationship, that is what requires factory installs and sending the crews from Frazee to as far away as Hawaii, Guatemala and the Caribbean. Larger projects can have crews onsite for as long as four weeks to complete an install.
There are two factory installation teams based out of Frazee, but growth has come by utilizing dealers. It is far more profitable to design and build a $150,000 project and ship it out, rather than deal with the logistics of sending a team across the country to do the install.
"We have to unload the trailer, stage everything in driveways, rent equipment to place everything, so there is a lot of logistics," said Mike. "I think we could probably even do more, but it's hard to find people."
Install crews are typically manned by younger men.
"They've got to be willing to climb up and down hills all day," Nick laughed.
"It takes a special person," said Hausten. "We need someone with mechanical intelligence, a construction background and also young and agile, and not minding being away from home for weeks at a time."
Further complicating distant projects in some states is heavy regulation that can create a pile of work just to get to the install stage. In Washington state, for instance, Marine Innovations works under the license of a former competitor, who is now a company representative doing sales, permitting, site surveys and inspections.
"There is a lot more front end work," said Hausten. "Where, in Minnesota, there is an application with some drawings."
In other states, there are no permits required for elevators.
"It's just part of the process," Mike said.
Marine Innovations does all the engineering and design work in-house, which aids the permit process.
Another constriction to the business is weather. The sales force operates seasonally, wrapping up midwest installs by October and working on setting up projects, like a Hawaii-based unit, for January and February.
While it might seem strange that a Frazee company is operating 4,000 miles away, Marine Innovations already has a residential and large commercial presence on the islands.
Hausten uses a mostly-digital marketing strategy to complement three shows they attend a year.
"If it's not somewhere, or if they haven't seen one, they start looking to replace their stairs or how do I get to the lake?" he said. "That's where we get most of our incoming leads, through Google search and that."
Sales Manager Matt Wimmer, who handles Minnesota and midwest regional sales, noted his primary demographic is 45-65-year old customers.
"That's our prime demographic; they're still earning income," he said. "The younger portion of that group are looking to get into the lake house game but they can't afford a level lot. They can get the view and spend $50,000 on this and get on the lake they want to be on."
Wimmer also noted that installing an inclined elevator gives potential customers more access to lake property. For elderly customers who may have mobility issues, the tram systems allow easier access to their amenities and longevity in staying in their homes for a lifetime.
"For 50-grand, they can put one of these in and enjoy their lake place…and stay there for the rest of their lives," Wimmer said.
"It's a good investment in your property, but it's a substantial investment," said Hausten. "For the right people, it's a great investment."
The evolution of inclined elevators is continually changing as advances in technology lead to better systems.
"Everything in our electrical – we've streamlined a lot and just cleaned everything up from what it was 10 years ago," said Nick. "We're constantly innovating every year."
Trams that the company made 20 years ago look nothing like today's equipment with significant changes made to braking, tracks, and wiring.
"It's all been engineered out for stress loads," said Nick.
"The old systems were very simple; there was definitely not much to troubleshoot on them," said Mike.
Things like safety systems, that did not exist on older models, now do because of Michigan and Minnesota having begun regulating the product to elevator standards. Incline elevators are regulated under the Residential Elevator Code of the American Society Of Mechanical Engineers.
New designs are currently being created on Marine Innovations' traction drive with hopes for testing this fall and a new version of their rail brake is on the horizon.
For more information on the company, its history and products, visit marineinnovations.com.