Skjonsby's take over Hass Geosystems
News | Published on September 12, 2023 at 4:21pm EDT | Author: frazeevergas
0
Wolf Lake connections help to facilitate transfer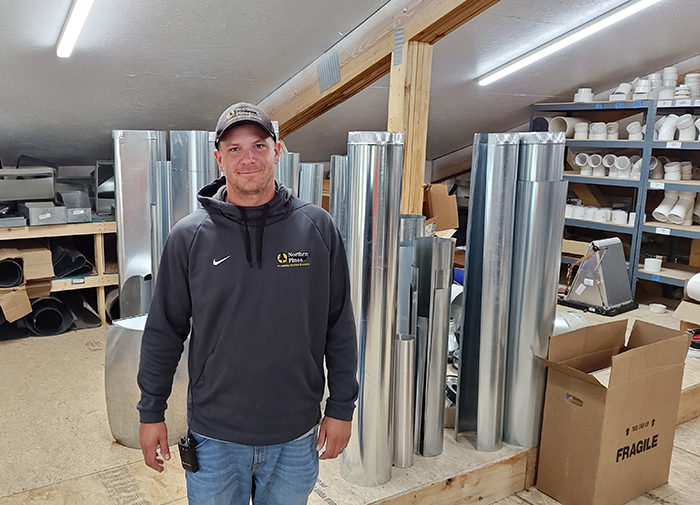 By Robert Williams
Editor
Earlier this year, Dennis and Kathryn Hass of Wolf Lake sold Hass Geosystems Inc., to Northern Pines Plumbing, Heating and Electric of Park Rapids. The sale is keeping with a family-owned theme as the new owners, father and son duo Denny and Nick Skjonsby, add to their growing business.
The Hass' announced the late April sale on their Facebook page.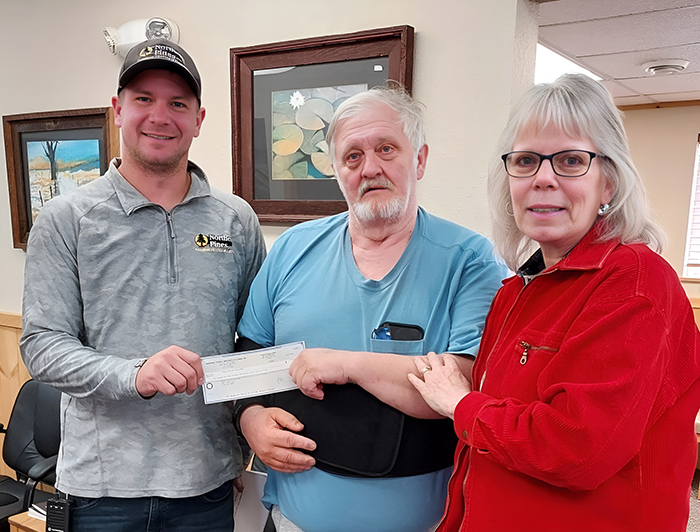 "After over 20 years in the HVAC, plumbing and geothermal business we have made the decision to sell our company," they said. "It has been a privilege to serve you and this community over the years and we know that the new owners will continue with the legacy of quality and care we've created."
Nick and Denny officially took over on April 27 with Dennis Hass remaining as a consultant for the next two years to help with the transition.
"He's an employee now and helps out as needed," said Nick Skjonsby. "He's got a lot of knowledge and so many people have his cell phone, so he's still getting sales calls. It's hard to get away from; he had the business for decades. He can't just close the door and walk out on his friends, they're not just customers at this point."
The sale was made easier as one of Northern's employees, Rosten Aho, used to work at Hass and lives in Wolf Lake. Aho is one of the company's three master licensed plumbers.
"He is just driven and it was on his checklist and he wanted to accomplish that, so he did," Skjonsby said. "We've also known Dennis for many years. We traded work back-and-forth and did some work with him. He mentioned selling it a couple times and I pretty much ignored him. Not that we needed anything more in our life that could cause more stress, but then I got to thinking it would be a good opportunity for Rosten to be closer to home, less driving, and also gain customers and get into the geothermal a little bit."
The Hass' expertise in ground source heat pumps allows rural customers to use the ground to both heat and cool their homes. Geosystems were more popular a decade ago when tax incentives were good and that is coming back around under President Biden's energy plan.
"Now, they're coming back with the new federal tax credits and the president right now is trying to electrify the nation," said Skjonsby. "It's going to sell and people are going to want to buy it. I think it's a good market coming up here."
Geosystems operate better on properties of propane users that have the space available. Typically in town, natural gas options allow for lower heating costs and it's a shorter payback, according to Skjonsby.
Nick's father Denny Skjonsby founded Northern Pines Plumbing & Heating in 2004.
"He was always a one-man shop behind his house and he did plumbing and heating; we didn't have electric then," said Nick.
There was no plan for Nick to join the business after he graduated high school.
"Actually, I went to school to be an auto mechanic and did that for about two years and then I was a diesel mechanic in Grand Forks for seven years," he said.
Nick officially became employee No. 2 after his dad wanted to sell his house and the company purchased the lot that houses its current location on Highway 34 east of Park Rapids.
"I was looking for a change," Nick said.
They built the original portion of the shop in 2017 and have been expanding, both in shop and storefront space, along with headcount.
The company currently has 17 employees after taking a big jump by adding electrical services to the plumbing and heating business in 2019.
"The electric side really created a lot of opportunities for us and really helped out our HVAC side because most of the HVAC side needs to be wired and we can be a one-stop shop," said Skjonsby. "It kind of fell into us; it's hard to just start electrical; you need a master electrician," said Skjonsby. "We had the opportunity of an individual that wanted to come on board with us."
Adding the third aspect of the business created growth.
"It's a whole other division," he said. "We do a lot of new residential construction; it definitely helped out with that."
The Park Rapids area has a growing lake house construction base, along with an increasing market of budget-friendly homes in town.
"People want to be at the lakes and even in town, people feel like they're at the lakes," he said.
The company has branched out to a 30-mile coverage radius around Park Rapids and has picked up a lot of business in the Detroit Lakes area.
Lyle Matson, a licensed contractor working out of rural Frazee, helped facilitate the work in new construction on the south side of Detroit Lake.
"We do a lot of work with him there and it works out good," said Skjonsby.
Skjonsby credits his staff for the company's success.
"I credit a lot to the employees we've had," Skjonsby said. "We've had a lot of good guys and it's helped the business. I definitely don't think we're done growing."
Nick's wife Sarah is the company accountant and the couple have three boys ages 1, 3 and 6.
Nick is also a member of the Park Rapids and Nevis fire departments.
"I'm always trying to do more," he said.
Hass Geosystems is now operating under the Northern Pines Plumbing, Heating and Electric name. For more information, visit www.northernpinesphe.com.