Enrollment up at high school, dips at elementary
News | Published on September 20, 2023 at 3:35pm EDT | Author: frazeevergas
0
Homecoming bumped to week of October 13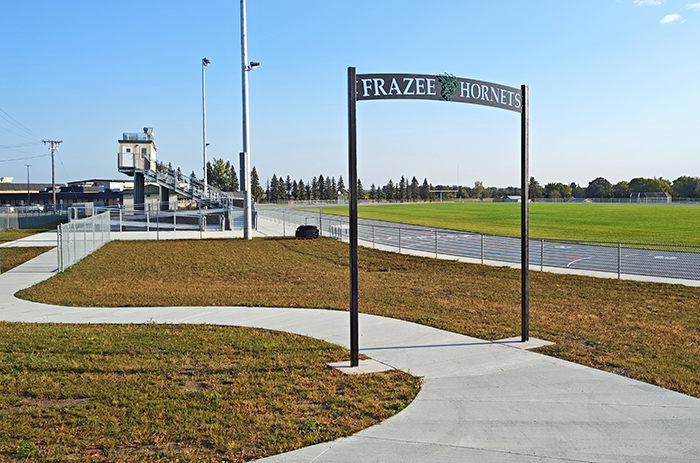 By Robert Williams
Editor
The enrollment of the elementary school is down 23 students, the result of a large graduating sixth grade class combined with a lower than average number of students in kindergarten, according to a report by Principal Travis Nagel.
Actual numbers were submitted in comparison to the end of the 2023 school year.
Elementary Enrollment
Grade, May, Sept.
K- 60, 50
1- 59, 60
2- 57, 61
3- 59, 59
4- 58, 60
5- 68, 57
6- 75, 67
Totals- 436, 413
The elementary is fully-staffed K-6 with both certified and non-certified.
There are 22, 4 days-per-week students participating in Hornet Academy, along with 22 students on four-day schedules and 18 on two-day schedules all split between two teachers.
The Hive program for three-year-olds is not being offered due to low enrollment.
The STREAM lab is running under teachers Ms. Burton and Mr. Hackel and the duo will be providing training for staff to use the various technologies. Sixth grade students of the lab are delivering morning announcements in a broadcasted format.
The school board was shown examples of the announcements by Burton, Hackel and a group of students last school year.
"The students are doing a great job with this," Nagel said.
The STREAM lab contains items such as coding devices, a Lego wall, and the video production station. The lab was also made available this summer attracting class sizes of 12-14 students.
High school
The influx of the sixth grade class (73 students) has helped boost enrollment at the high school level by 19 students compared to the end of 2022-23, according to Principal Jason Smith's report.
High School Enrollment
Grade, May, Sept.
7- 66, 73
8- 68, 62
9- 72, 68
10- 56, 74
11- 57, 54
12- 51, 58
Totals- 370, 389
Smith also reported on a regular presentation in Frazee for fifth through ninth grade students the first week of school by Youth Speaker Craig Hillier, who specializes in an upbeat presentation on keeping today's teens moving in a positive direction and encouraging them to choose a better path.
Smith will also be completing a meeting with each class in the high school as a group to introduce himself after taking over as the principal in June. He also goes over general policies and fields questions from students.
On Friday, Oct. 6, sixth through ninth grade students will attend a presentation by learning technology company Houghton Mifflin Harcourt (HMH) Lighthouse Awards division. The visit is part of the awards package that was bestowed upon teacher Chuck Wake, was one of 10 out of a pool of more than 500 candidates to be awarded an inaugural HMH Lighthouse Award last school year.
"By all accounts, a good speaker with a real positive message and I think for our emerging middle school kids and our middle school kids who are now high school kids, I think it's a good message and another chance to get positive messaging out to the students," Smith said.
Administration
Superintendent Terry Karger's report to the board included an update on Homecoming this year.
Homecoming, a ribbon cutting and celebration of the new football and track and field facility has been rescheduled for Friday, Oct. 13.
"By waiting, this allows for a good amount of time for the field to establish itself," Karger said. "It will be the only regular season game held this fall, again allowing for optimal growth with limited use this fall. If by chance we receive multiple days of significant precipitation during the week of Homecoming, we will need to assess its use at that time."
"A long time coming for a lot of us," said Karger.
The athletic storage facility is beginning to break ground, along with small concrete and fencing projects.
Hornet Pride
• Custodian Charles Rohloff is willing to denote approximately a dozen trees to the school. Under Ag instructor Ms. Mitchell's guidance one of her classes will be planning out locations around the new outdoor facility and in front of the CTE portion of the high school.
• Dacotah Paper Company donated $50 to the summer rec program.
Resignations
• Latchkey Aide Carla Wendt, effective August 31
• Latchkey Aide Donna Maves, effective August 31
• Ninth grade football coach Roger Thorp effective August 10
Approved hires
• Student Support Coordinator Jerry Hanson
• Junior High volleyball coach Paige Callahan
• Assistant volleyball coach Jolene Tappe
• Paraprofessional at the elementary Laura Peterson
• Paraprofessional at the high school Melissa Hedlund
• Assistant football coach Daniel Stiel
• Early Childhood Family Education Teacher Brenna Maijala
• Seasonal Grounds Worker Darrel Reiter
• Co-Concessions Coordinators Trescha Mitchell and Dani Adams
The district is accepting applications for employment to hire two additional custodial staff. Job openings are located on the school's website under the District tab.