Frazee in search of new Liquor Manager
News | Published on September 20, 2023 at 3:50pm EDT | Author: frazeevergas
0
Liquor Store, Event Center improvements recommended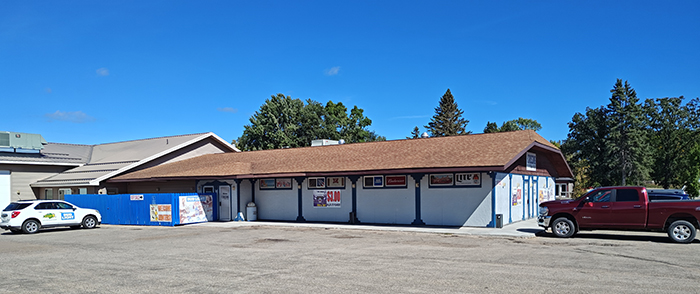 By Robert Williams
Editor
Frazee Municipal Liquor Store Manager Tanya Mastin has submitted her resignation, effective Monday, Oct. 2, according to a report by City Administrator Stephanie Poegel at the meeting of the city council on Monday, Sept. 11.
"Thank you to Tanya for her years of service on behalf of the city," council member Jim Rader said.
The council discussed staffing issues and the current limited hours of operation, potentially extending those in the near future.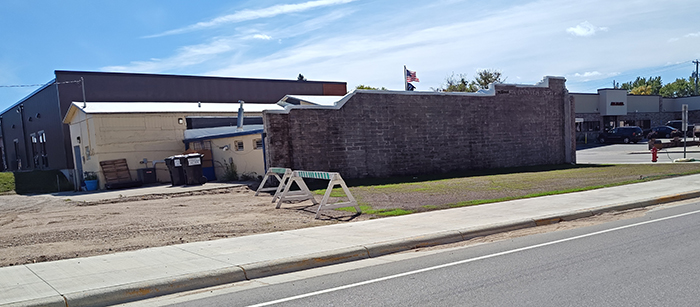 Whether or not to post the job opening as a full-time position was discussed at length.
"We made good money the last three years with Tanya there being part-time and everybody pushes for a full-time manager," council member Mark Kemper said.
Kemper continued noting the contemporary difficulties of profiting at the business, combined with the overall cost of a full-time manager, which is an approximate minimum of $56,000, including a benefits package.
"It's a hard decision," he said.
Mayor Mark Flemmer discussed the pros and cons of hiring part-time, versus full-time, and the scope of applicants that would be interested in the position, noting a benefit to attracting a higher quality candidate full-time.
Both Flemmer and Kemper are council representatives on the Liquor Committee and were asked for a recommendation by fellow council member Jim Rader.
A full council discussion ensued, including city attorney Thomas Winters.
Poegel will post the opening with initial interviews to be conducted by the Liquor Committee and specifics of the job to be made relevant to each candidate's qualifications.
Liquor Store/Event Center roof
The city received results from an Aug. 2 architectural and structural inspection report of the Frazee Event Center and Liquor Store building from Design Intent Architects and Sandman Structural Engineers.
From those results, the Liquor Committee recommended five minimum improvements to be made in 2024: relocating the rooftop units (RTU) to ground level; replacing shingles and any underlying damaged roof sheathing; reduce/remove roof overhang; add gutters and downspouts and add blow-in cellulose insulation to meet an R49 value.
Regrading the concrete sidewalks and asphalt parking lot to improve drainage away from the building was slotted for 2025 to coincide with the completion of the future East Main project.
Event Center improvements that were recommended for the next calendar year were: relocating RTUs to ground level; adding a half-inch layer of plywood sheathing and adding shingles, gutters, downspouts; repair a leaking water valve and add blow-in cellulose insulation to meet an R49 value.
Solid Waste
The city held a public hearing and approved the amending of the city code regarding the regulation, collection and disposal of solid waste and recyclables.
The main change from the former ordinance is after January 1, 2024, any newly constructed commercial buildings must have a screened enclosure located in a rear or side yard and must meet all applicable setback requirements.
The screened enclosure must be in an accessible location for sanitation vehicles.
Screened enclosures must consist of a fence or wall at least six (6) feet in height and a minimum opaqueness of eighty (80) percent.
Parking
According to Mayor Flemmer's monthly report, he has approved Public Works Supervisor Larry Stephenson and his team to plant grass and create five, new parking spots on the former Seip/Sanders lot.
Donations
DM Anderson Glass and Window Inc., donated $50 to the Frazee Fire department to be used as the department sees fit.
Wannigan Regional Park
Karen Pifher spoke during the open forum representing the Frazee Community Development Corporation (FCDC) to inform the council of an application made for a one-time ReLeaf Community Forestry Grant through the Department of Natural Resources (DNR) focused on forest health and its relation to developing Wannigan Regional Park.
Over $6.883 million in new funding was made available by the Minnesota Legislature to enhance community forest health that will encourage and promote the inventory, planting, assessment, maintenance, improvement, protection, and restoration of trees and forest resources.
The maximum grant request is $500,000 over three years with no minimum match.
The grant would also provide a salary and benefits for a city forestry specialist as a paid city employee for three years, along with 10 percent of the funds going to cover financial aspects of managing the grant by Poegel, assuming the full grant is approved.
The council unanimously approved the FCDC to submit the grant application on behalf of the city.
The next meeting of the City Council on Wednesday, Sept. 27 will be moved to the high school's conference room due to scheduling conflicts at the Fire Hall and Event Center.