Becker 4-H archery team Class C runners-up at state invite
News | Published on September 26, 2023 at 2:11pm EDT | Author: frazeevergas
0
State shoot featured nearly 700 participants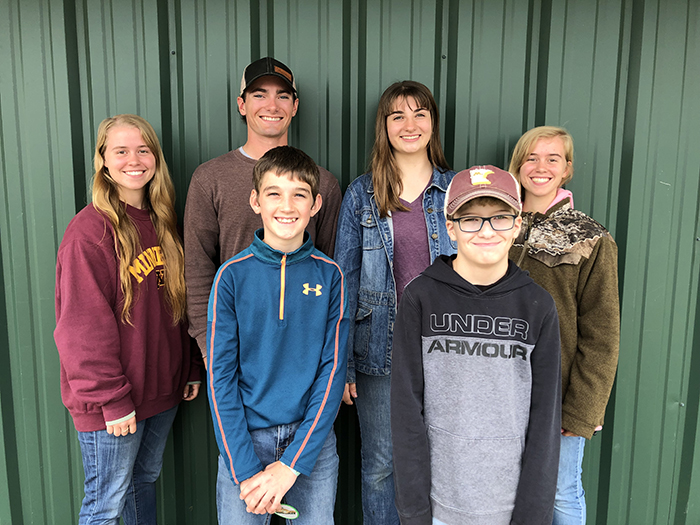 The Minnesota 4-H State Shooting Sports and Wildlife Invitational was held in Alexandria from September 8-10, with 669 youth from 57 counties participated in the following events: BB gun; Standard Air Rifle; 3 Position Air Rifle; Air Pistol; .22 Rifle; Muzzleloading; Trap; Silhouette; Wildlife Calling; Skillathon and Conservation/Wildlife Displays
Youth had the opportunity to showcase the skills they have learned throughout the past year, having spent a minimum of 15 hours working with a trained instructor in their discipline of interest.
The Minnesota 4-H Shooting Sports and Wildlife Program began in the 1980's and has grown to more than 5,000 youth members and 500 adult leaders. Adults can become certified discipline instructors by attending a weekend workshop and instructing youth in their local community.
The Becker County 4-H Archery Team placed 2nd in Senior Class C out of 22 teams with an overall score of 1,074. The team included: Mercedes Lafond 259, Therese Lafond 242, Leo Splonskowski 296 and Anna Ullmer 277.
The following youth from Becker County participated. (Division, Event/Class, Placing, Name)
Jr. Archery Class A, 22nd, Camden Kleven
Jr. Archery Class B, 4th, Joseph Schauer
Sr. Archery Class C, 13th, Anna Ulmer
Sr. Archery Class C, 2nd, Leo Splonskowski
Sr. Archery Class C, 26th, Mercedes Lafond
Sr. Archery Class C, 41st, Therese Lafond
Sr. Firearms-Trap Shooting, 15th, Brady Mitchell
Minnesota 4-H is a youth development program provided through the University of Minnesota Extension. We believe in the power of young people. The University of Minnesota Extension sees that every child has valuable strengths and real influence to improve the world.
Last year the organization empowered over 63,000 young people across the state with the skills to lead for a lifetime. Learn more at www.z.umn.edu/4h.