Mack completes summer internship with R.D. Offutt Farms
News | Published on October 3, 2023 at 3:53pm EDT | Author: frazeevergas
0
Former Miss Frazee pursuing agronomy career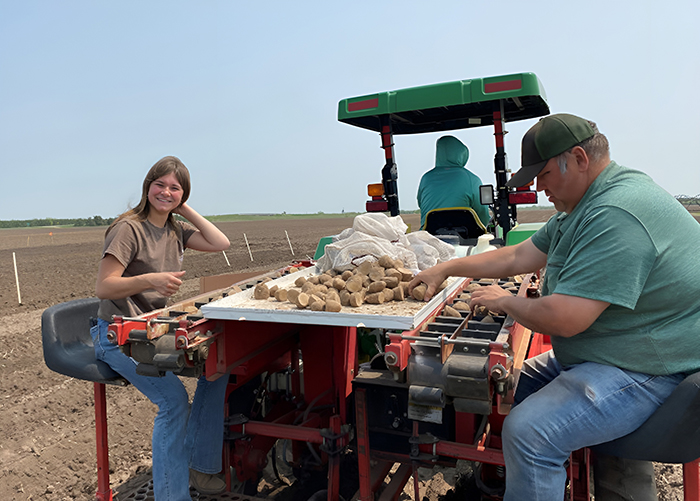 Miss Frazee 2021 Katelyn Mack spent her summer scouting potato fields, attending educational seminars, shadowing the agronomy team and learning from the North Dakota State University Extension as part of her agronomy internship with R.D. Offutt Farms.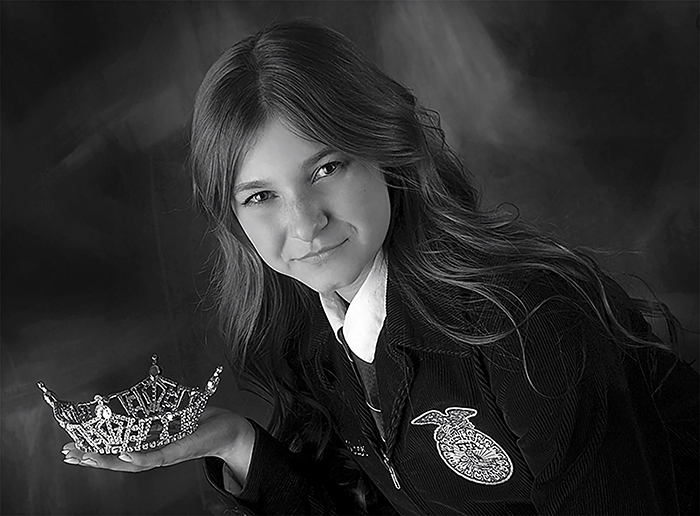 Mack, a 2021 graduate from Frazee-Vergas high school, is a junior at the University of Minnesota — Crookston, where she majors in animal science and agronomy.
Although Mack did not grow up on a farm, she was inspired to be an advocate for agriculture by her experiences with the National FFA Organization.
Mack's favorite part of the internship was being able to have a holistic firsthand view of the potato growth process.
"This internship helped me realize that I would like to pursue an occupation related to agronomy." Mack said. "Having the opportunity to work for RDO showed me the importance of this field of study."
Part of Mack's internship was to conduct her own research project. Together with two other interns, Mack sought to learn why a specific variety of potatoes – umatillas – experience earlier seed decay than other varieties.
Mack experimented with five different seed variables and spent the research trial determining stem density, emergence rate, rot average and ground coverage.
Annika Merkens, RDO agronomist and internship program coordinator, said that Mack's work on the farm this summer was extremely beneficial as RDO continues to hone its understanding of potato seed varieties.
"We really appreciate the opportunity to have interns take a fresh look at some of the situations we encounter." Merkens said. "Katelyn was a great intern and we were lucky to have her on the team."
Mack said that the internship was a great experience and is a perfect fit for other students pursuing hands-on opportunities.
"I learned so much this summer at R.D. Offutt Farms – for example, I learned that each variety of potato is grown for a different purpose," Mack said.
R.D. Offutt Farms and Syngenta have partnered to create a unique opportunity for college students pursuing a career in agriculture. During this internship, students will have hands-on learning experience working on real projects and real solutions. Students will work with industry experts from R.D. Offutt Farms and Syngenta, as well as university professors who support the potato industry, to see a vertically-integrated farm experience — from seed production through processing raw product. Learn more at: https://www.rdoffuttfarms.com