Hornets sweep Yellowjackets for ninth win of the season
Sports | Published on October 18, 2023 at 11:06am EDT | Author: frazeevergas
0
By Chad Koenen
Publisher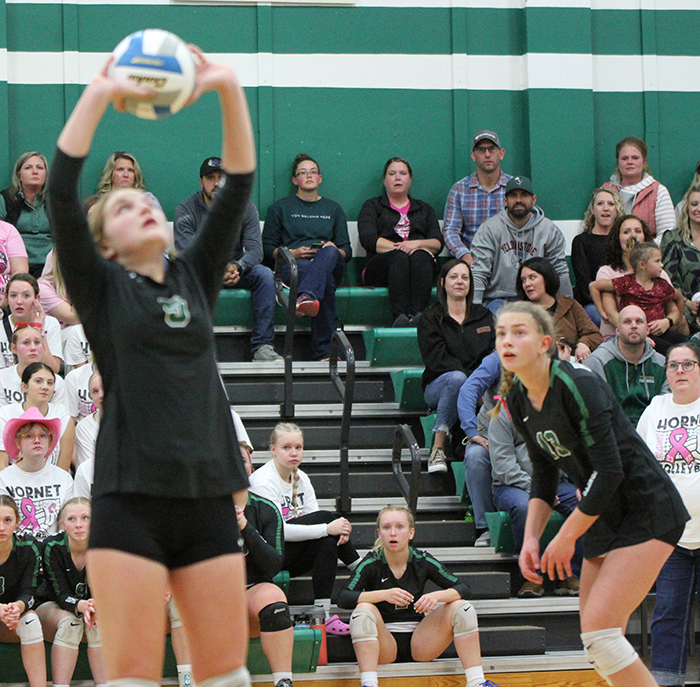 The Frazee Hornets not only beat Perham last week, they were able to do so in style as they swept the Yellowjackets 3-0 on the road. The win not only avenged an earlier season loss to Perham, but was an important Section 8AA win as the Hornets prepare for the section tournament next week.
After winning the first game by a score of 25-19, the Hornets were able to continue to dominate the pace of play at the net as they came away with a 25-17 in the second game to take a 2-0 advantage. It was more of the same for the Hornets in the third and final game as they used a balanced scoring attack led the Ruby Eckert with 8 kills to come away with a 25-18 win and secure the three game sweep.
In addition to Eckert's 8 kills. Ashley Malikowski and Riyan Eckert each finished with 6 kills and Elsie Ratz finished with 5 kills. Riyan Eckert led the team with 2 kills and Hailey Selly stayed busy throughout the night on the defensive end with 13 digs.
Offensively the Hornets were guided by Sophia Strand with 16 assists and Hailee Olson with 11.
On Thursday night the Hornets returned home to host the Breckenridge Cowgirls. After struggling a bit out of the gates by falling into a 2-0 deficit (25-16, 25-6), the Hornets were able to put together two solid games in a row to tie the match up at 2-2 with a pair of thrilling 25-21, 25-22 wins.
Coming down to the fifth and decisive game, Frazee came up just short in its bid to knock off one of the top teams in Section 6A as they fell in the fifth game by a score of 15-10.
Ratz had a huge game for the Hornets offensively as the senior finished with 15 kills to go along with 19 digs. Ruby Eckert, Brynn Larson and Ashley Malikowski each finished with 5 kills apiece, while Jayden Sonnenberg finished with 2 blocks and a pair of ace serves. Malikowski and Ruby Eckert each finished with 1 block apiece.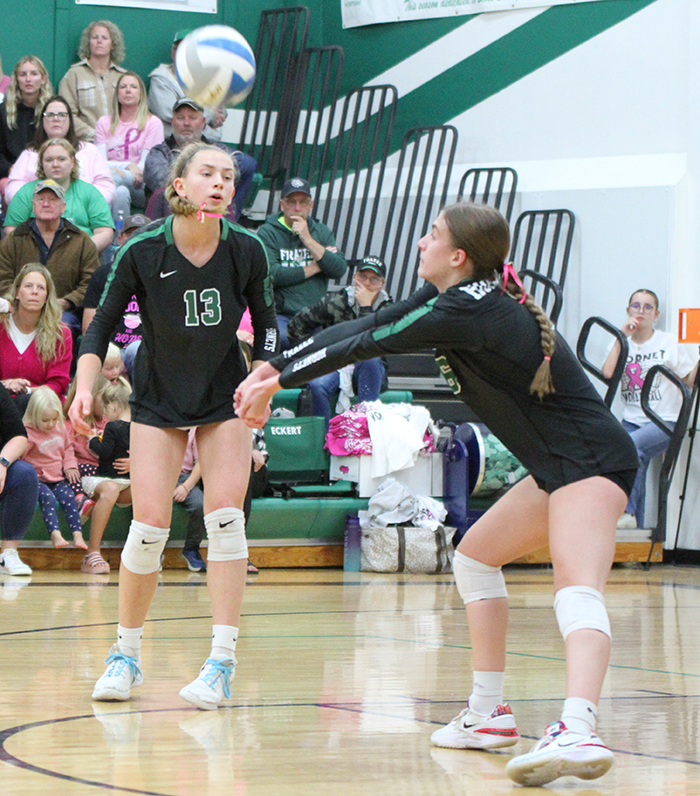 Defensively the Hornets were led by Selly with 27 digs, while Riyan Eckert finished with 22 digs.
Frazee will wrap up its regular season this week with a non-conference game against Battle Lake on Monday and a Heart O' Lakes Conference game against Barnesville on Tuesday.
The Section 8AA playoffs get underway next week. The Hornets are currently ranked 10th in the section, just one spot ahead of the Barnesville Trojans in the QRF rankings. Frazee is currently 9-13 overall.