Becker board to pursue $150k for Wannigan Park
News | Published on October 24, 2023 at 4:51pm EDT | Author: frazeevergas
0
Toad Mountain made available for county ownership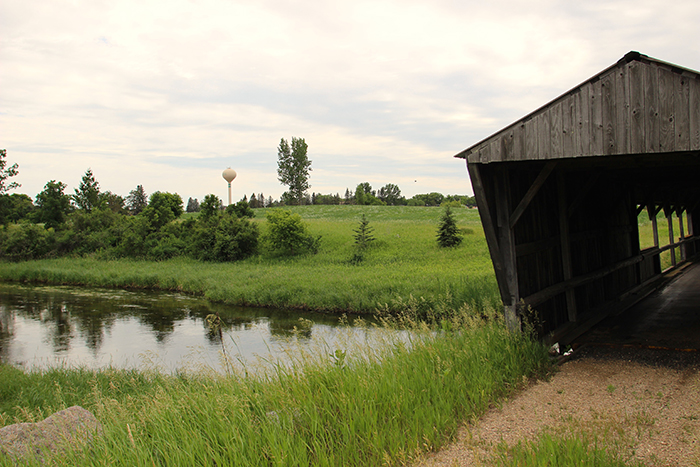 By Robert Williams
Editor
Wannigan Regional Park was discussed at the bimonthly meeting of the Becker County Board of Commissioners on Tuesday, Oct. 17. County Economic Development Authority chair Hank Ludtke and Creative Community Consulting owner Karen Pifher addressed the board and submitted a financial request.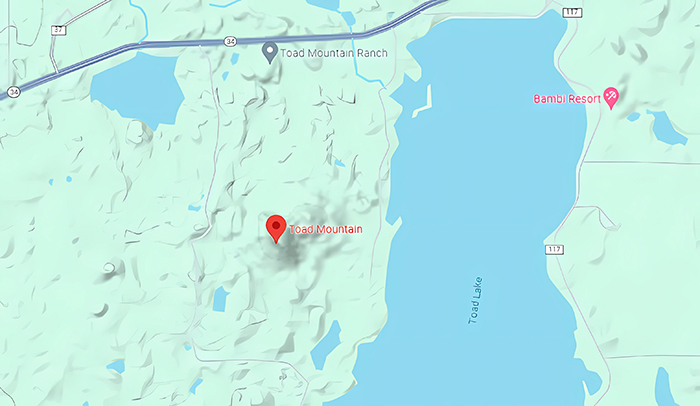 Pifher gave an overview of the park including the regional impact, which included a University of Minnesota study that found every dollar invested in conserving natural lands nets a return of $1.70 to $4.40.
The total cost of all three phases of development at Wannigan is $10.7 million from purchase to completion. The project is currently in Phase 1, allocation and infrastructure development: roads, trails and access for visitors.
Currently, $1.1 million has been allocated, of which $350,000 was received by private fundraising. There is $3.1 million in pending and planned requests, including a state bonding request for water, sewer and a paved North River Road.
Pifher submitted a request for $150,000 from the county, which could be pledged over several years, to be used as a match for completion of the road access and trail system for infrastructure. The total cost of that road and trails project is approximately $1.73 million.
The Frazee Community Development Corporation (FCDC), in cooperation with the City of Frazee, would maintain the trails and access points once the project is completed.
Board chair Barry Nelson brought up the potential of using Local Option Sales Tax revenue.
"We put that in because we have such a high tourism area," Nelson said. "This would identify as a tourism activity. I think that would be a funding source over time that we could look into this."
Board member John Okeson, who has been involved with the park from its inception, spoke in favor of county assistance.
"Hopefully, the county can help out financially down the road," he said. "I like the idea of spreading this out over a few years and still come up with that amount."
Okeson also recognized the work of FCDC president Denise Anderson and Ludtke for their years of work.
Accessing sales tax revenue (smart funds) would take a public hearing involving changes on how the money could be used for trails and the park.
"The state has been much more flexible in how to use these smart funds," said County Administrator Pat Oman.
Oman also noted the board has Local Assistance and Tribal Consistency Fund (LATCF) dollars of approximately $170,000 that could be used as a funding source.
The board did not vote to immediately commit to the funds, but Nelson stated he was favorable to it once the board decides where to acquire the money and noted his appreciation of the project as a whole.
"We want to hear from the public," said Nelson. "You're not in my neck of the woods, but I appreciate what you do for your community. It's a great thing. This is what makes small communities great."
The grants are not due until spring and June of 2024, according to Pifher. The county did pass a motion for the county to be the fiscal host for the future transportation grant applications.
Toad Mountain
to change hands
The board discussed the availability of the Toad Mountain property, which is for sale by owners who would like the property to be in county hands and used as public land. Toad Mountain is the highest peak in Becker County at an elevation of 1,755 feet. By comparison, Detroit Mountain is 1,621-feet in elevation.
At one time, Toad Mountain was set to be a ski area, according to Ludtke.
"Fifty years ago this year I was cutting on that mountain for what, at that time, was going to be the largest ski area in this part of Minnesota," Ludtke said. "It never happened."
The purchase would be made through grant dollars through the efforts of Trust for Public Lands, a national nonprofit that aims to expand national and local parks, build greener schoolyards, create trail systems, and protect community forests and cultural sites.
According to chair Barry Nelson and council member Richard Vareberg, the land would be used for non-motorized hiking and outdoor activities. The property has lake frontage and two lake cabins. Potentially, the cabins could be rented to cover annual maintenance costs.
"The next step would be us saying we want to look into this," said Nelson.
The board is anticipating upfront costs for an appraisal, but did not need a resolution to proceed.