Frazee defense holds Barnesville to 16 first half points
Sports | Published on October 24, 2023 at 4:29pm EDT | Author: frazeevergas
0
Hornets to host Warriors in Section 8AA opener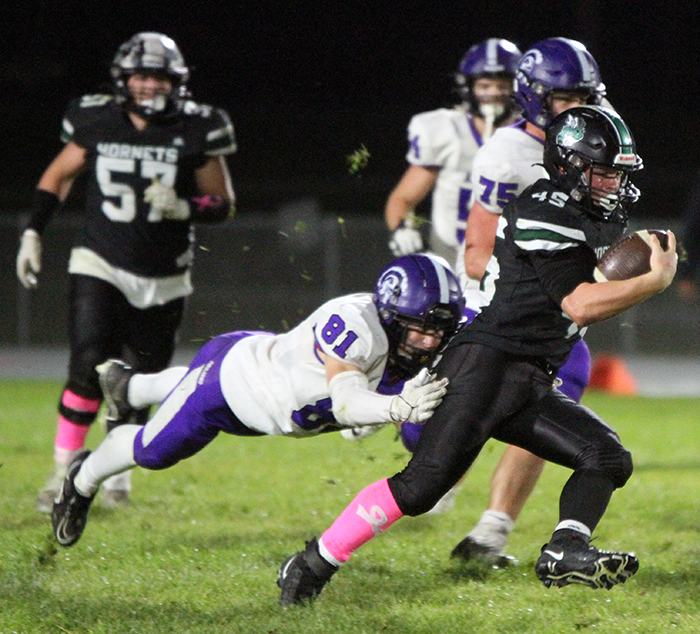 By Chad Koenen
Publisher
Frazee may have had to wait two years to get a home game, but the Hornets are definitely getting their money's worth out of their new field.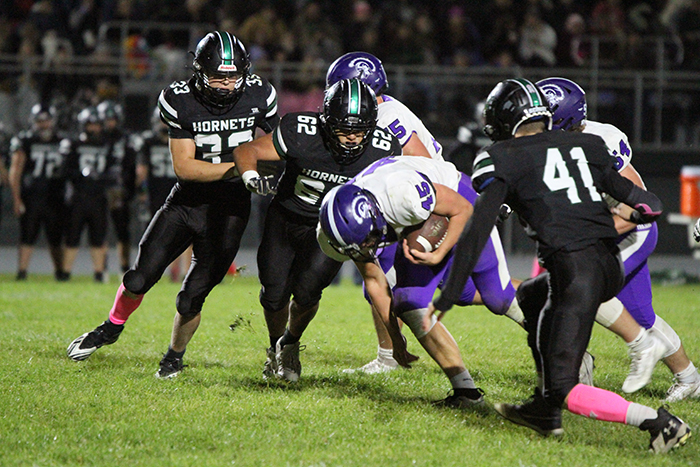 On Wednesday night the Hornets hosted top ranked and undefeated Barnesville for Frazee's second home game in less-than a week. As been the case all season long, Frazee was led by a tough rushing attack and stingy defense that held Barnesville to just 16 points in the first half.
After one of the top scoring teams in all of Class AA was held to just 16 points at halftime, the Trojans started to find a bit of room on the ground in the second half as they scored a pair of touchdowns in the third quarter and added another one in the fourth quarter to come away with a 40-0 win over the Hornets.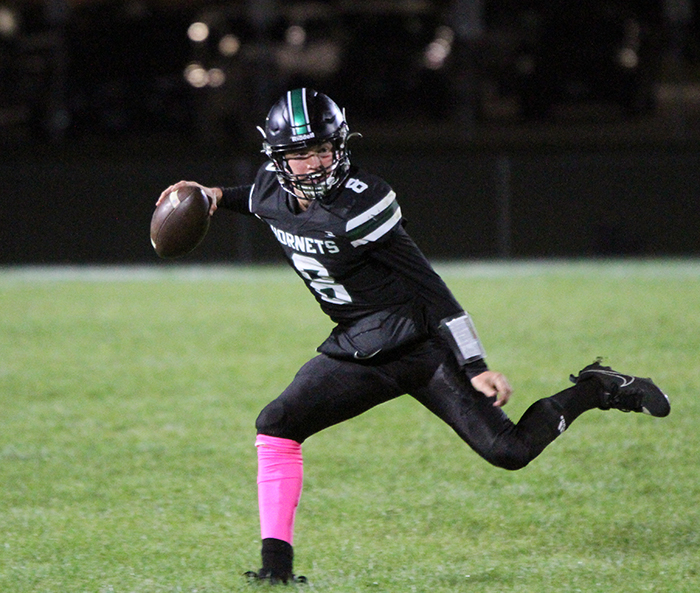 The loss drops the Hornets to 3-5 on the season as they prepare for Tuesday's Section 8AA opener at home. The Hornets received the fourth seed and will host fifth seeded Warroad in Frazee's third home game in less-than two weeks. In their only meting this season, the Hornets defeated the Warriors by a score of 35-0.
The Hornets come into the game averaging 25.8 points per game on offense, while giving up just 22.1 points per game on defense.
Warroad comes into the game with a record of 4-4 overall. The Warriors average 17.1 points per game on offense and give up 31.9 points per game on defense.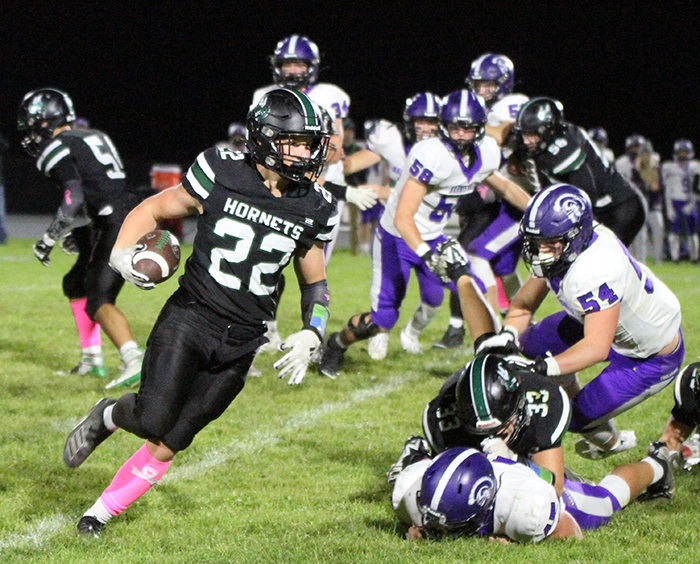 The winner of the game will take on either eighth seeded Crookston or top seeded Barnesville on Saturday at 2 p.m. at the high seed.