Pearson Walz named as Development Officer at WCI
News | Published on October 24, 2023 at 4:44pm EDT | Author: frazeevergas
0
Organization serves nine counties in west central Minnesota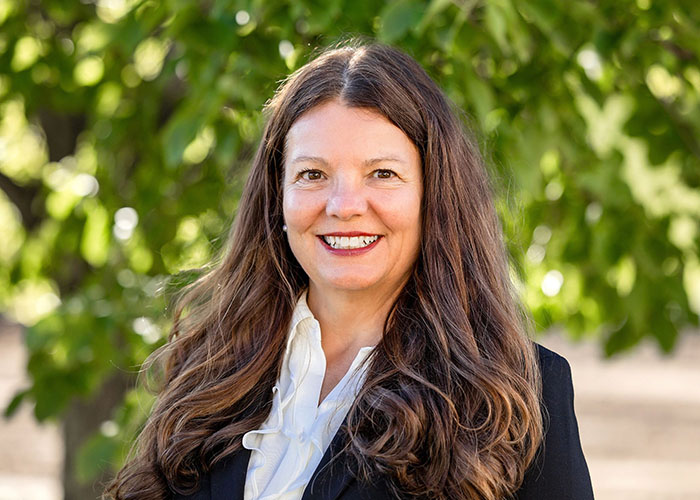 Camille Pearson Walz has joined West Central Initiative as its Development Officer. An experienced philanthropic and business professional, Pearson Walz most recently led corporate philanthropy as a community relations business partner, where her focus was on creating awareness and impact through grantmaking and team member programs. Pearson Walz has a Graduate Certificate in Philanthropic Studies from the Lilly Family School of Philanthropy at Indiana University–Purdue University Indianapolis. She serves on the strategy committee and was past board chair of the WCA Foundation, Minnesota's first benevolent nonprofit organization, now a Signature Fund of the Minneapolis Foundation. 
Pearson Walz first learned about West Central Initiative through the Minnesota Council on Foundations, where she sits on the membership committee.
"I was thoroughly impressed with the thoughtfulness and transparency of the work being done at West Central Initiative," Pearson Walz said. "This is a powerhouse in west central Minnesota." 
As the Development Officer, Pearson Walz will raise awareness and funding for West Central Initiative's strategic priorities as they relate to philanthropy and its programs throughout the region. 
"Camille was the perfect candidate for our position of Development Officer," said Rebecca Lynn Petersen, West Central Initiative's Director of Development. "With her background in corporate giving, she brings a new perspective to our work in fundraising and development—our spirit of generosity. She's all about building relationships, and that's what we do across our region."
According to Pearson Walz, the Development Officer role provides an opportunity to engage a broader audience about West Central Initiative's programs and impact.
"I'm most excited to build relationships and encourage others to partner with us in this work," she said. "That, and the fact that I love rural communities."
West Central Initiative (WCI) is a regional community foundation and an economic development organization serving the nine west central Minnesota counties of Becker, Clay, Douglas, Grant, Otter Tail, Pope, Stevens, Traverse, and Wilkin and a portion of White Earth Nation.