Hornets fall to Rebels in Section 8AA opener
Sports | Published on October 31, 2023 at 3:50pm EDT | Author: frazeevergas
0
Frazee finishes season with 10-15 record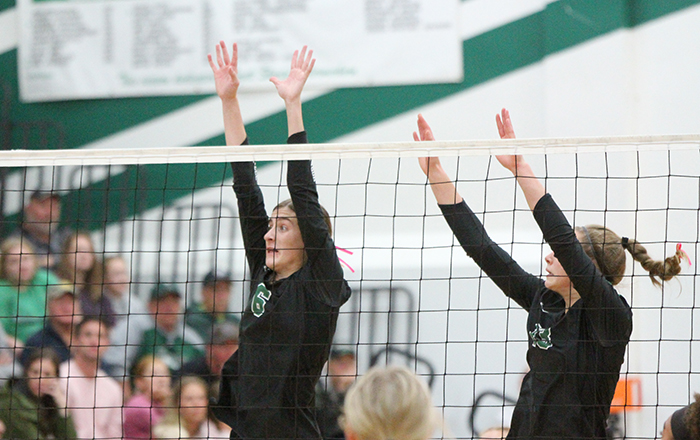 By Chad Koenen
Publisher
The Frazee Hornets had its best season in four years come to a close last week as the 11th seeded Hornets fell to sixth seeded Dilworth-Glyndon-Felton 3-0 in the Section 8AA playoffs. The loss ends the Hornets season with a record of 10-15 overall.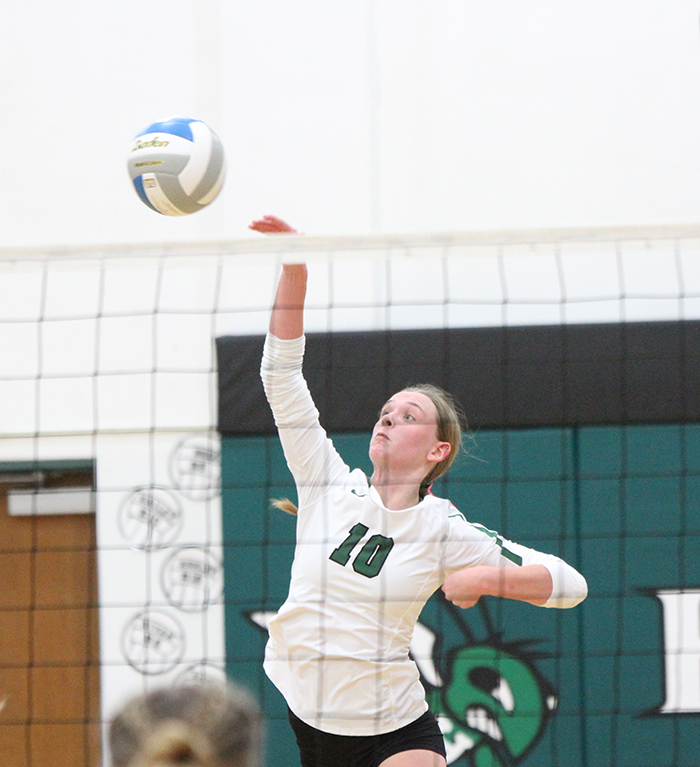 The 10 wins was the most for a Frazee team since 2019 when the Hornets finished with a record of 13-12 overall.
In addition to their loss to the Rebels last week, on October 16 the Hornets defeated Battle Lake by a score of 3-1. After dropping the first game by a score of 25-21, the Hornets were able to power past the Battlers by scores of 25-22, 24-19 and 25-22 to complete the 3-1 win.
The Hornets were led by a balanced scoring attack as Elsie Ratz and Jayden Sonnenberg each finished with 11 kills, while Riyan Eckert finished with 9 kills. Hailee Olson and Sophia Strand led the way with 13 assists, while Hailey Selly finished with 21 digs. Ashley Malikowski finished with 4 solo blocks and Selly and Ratz each finished with 2 aces.
Frazee was in position to pick up its first conference win in two years as the Hornets jumped out to a 2-0 lead over the Barnesville Trojans on October 17 after securing a pair of 25-23 wins in the opening two games of the night.
The Trojans clawed back into the game with a 25-21, 25-15 win to tie the match up at 2-2 heading into the fifth and final game.
In a thrilling game the Hornets came up just short of knocking off the Trojans as Barnesville was able to get the best of Frazee by a score of 15-13 to secure the 3-2 win.
Ratz led the Hornets offensively with 14 kills, while Eckert finished with 8 and Sonnenberg finished with 6 of her own. Olson and Strand led the team in assists with 21 and 11 respectively, while Selly had 30 digs and Eckert and Ratz each finished with 19 digs.
The Hornets had quite a bit of success from the service line as Ratz, Strand and Olson each finished with 2 aces.