Lucky Little Learners donates $5k to CornerStone
News | Published on October 31, 2023 at 4:02pm EDT | Author: frazeevergas
0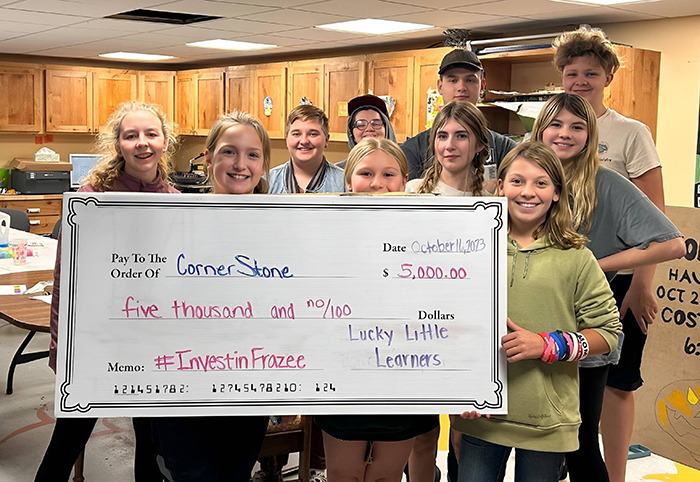 At the heart of every community are its youth, and places like CornerStone: Frazee Community and Youth Project provide them the nurturing ground to thrive. From fostering skills in arts and culture to creating spaces where young minds can cook, volunteer, and learn, Cornerstone is shaping the future of Frazee and other communities like it.
Lucky Little Learners is honored to contribute to their incredible journey and help bring their vision to life. Our donation will support the final touches of their building remodel and the various enriching programs they offer. Here's to brighter futures, creative spaces, and a community coming together.
Lucky Little Learners is an elementary education resource design company, created by teachers, for teachers, providing instructional and supplemental resources possible to empower a better everyday life for elementary teachers.