Sharp takes 29th place at section cross country meet
Sports | Published on October 31, 2023 at 3:40pm EDT | Author: frazeevergas
0
Hornets compete in snowy section meet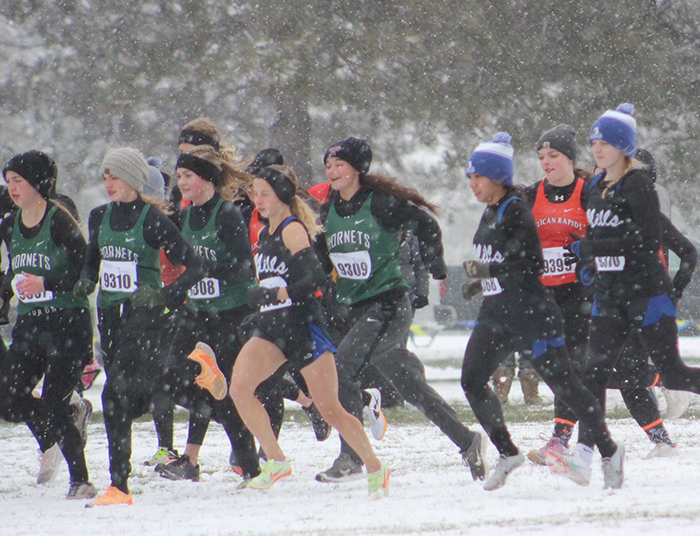 By Chad Koenen
Publisher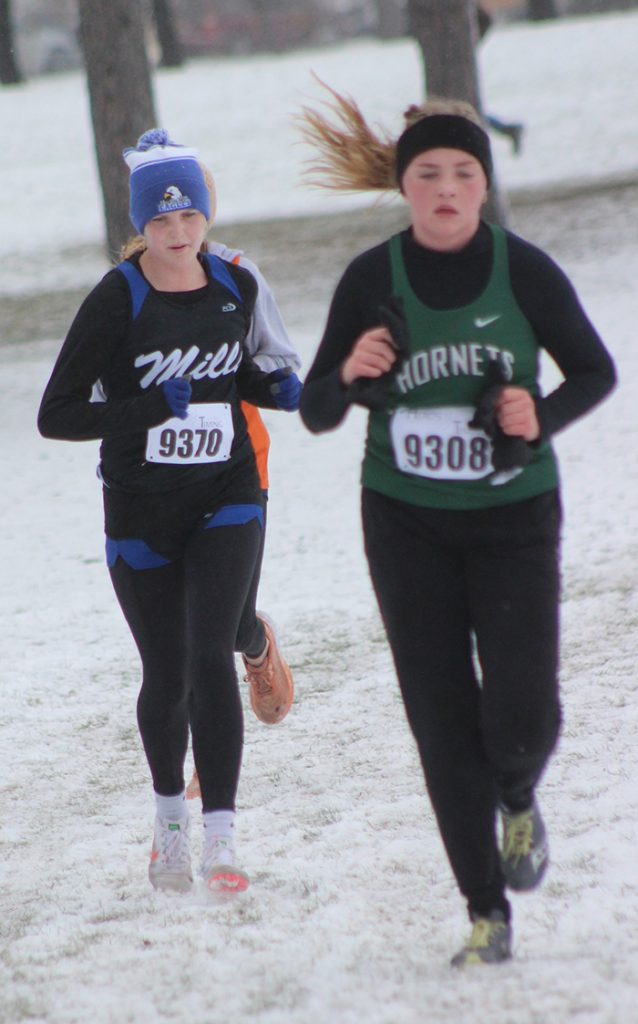 With the snow falling down and covering the course in Bagley, 220 competitors from across northern Minnesota competed in the Section 8A cross country meet on Friday. The meet resembled a mid December style race, as opposed to a mid October race given the environment.
While the race may have been cool for spectators and racers alike, the Frazee Hornets posted some of their best times of the season as Jonah Sharp was the first Hornet to cross the finish line as he took 29th place with a time of 19:11.5 to narrowly edge teammate Cael Pausch who took 30th place with a time of 19:11.6.
Brady Borah was close behind Sharp and Pausch as he finished in 34th place with a time of 19:36.5, Alex Helmers 72nd place with a time of 22:08.5 and Tyden Schaefer finished in 84th place with a time of 23:00.9.
As a team the Hornets finished in ninth place overall with 243 team points. A total of 15 teams competed in the race.
On the girls side of the meet, Madi Perrine captured the top spot for the Hornets with a time of 23:08.7 to finish in 35th place. Lola Hoehne finished in 52nd place with a time of 24:31.8, Bristole Larsen finished with a season best time of 26:00.6 and Caleigh Pausch finished in 94th place with a time of 27:29.4.