Klobuchar, introduces legislation on outdated VA Billing
News | Published on November 17, 2023 at 1:02pm EST | Author: frazeevergas
0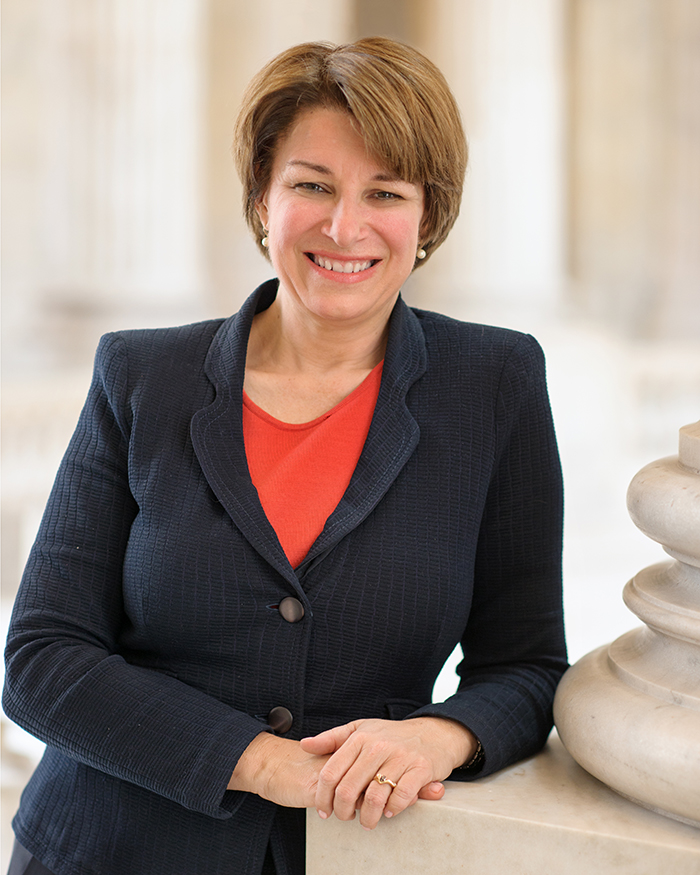 U.S. Senators Amy Klobuchar (D-MN), Thom Tillis (R-NC), and John Hoeven (R-ND) introduced the Department of Veterans Affairs Billing Accountability Act, bipartisan legislation to protect veterans from outdated or incorrect Department of Veterans Affairs (VA) billing. This legislation is led in the House by U.S. Representatives Lloyd Smucker (R-PA) and Congressman Don Davis (D-NC).
"When we ask our young men and women to defend our nation, we make a promise to be there for them when they return home, not make their lives more difficult," said Klobuchar. "Too many veterans are receiving outdated or incorrect bills from the VA. Some veterans have even reported receiving medical bills years after they received care. That's unacceptable. I'm working with colleagues on both sides of the aisle to protect our veterans from these unfair practices and give them the peace of mind and relief they deserve."
This legislation would give the VA the authority to waive veterans' copayment requirements for medication, care, or certain services if the copayment notification was received more than 180 days after care or services. It would also require the VA to notify the veteran of copayment requirements no later than 180 days from when the veteran received care. Finally, the legislation would require the VA to review and improve its co-payment billing procedures.
Klobuchar has long worked to support our military families, service members, and veterans.
In May, Klobuchar and Senator Mike Rounds (R-SD) introduced bipartisan legislation to improve training for those processing post-traumatic stress disorder (PTSD) claims at the VA. By improving training for VA personnel who are responsible for processing disability claims, this bill would help ensure benefits are being correctly determined so veterans experiencing PTSD are able to access the health care, treatment, and compensation they need. This was included in the Senate version of the Fiscal Year 2024 National Defense Authorization Act.
In April, Klobuchar and Senators Kevin Cramer (R-ND), Tom Carper (D-DE), and Steve Daines (R-MT) introduced the Servicemembers' Credit Monitoring Enhancement Act, bipartisan legislation to provide free credit monitoring for all service members and their families. Currently, only active duty service members and members of the National Guard are eligible for free credit monitoring services.
Last year, Klobuchar worked to successfully pass the SFC Heath Robinson Honoring Our PACT Act, historic legislation that will deliver comprehensive relief to all generations of veterans who were exposed to toxins for the first time in our nation's history. The legislation, signed into law last August, included Klobuchar and Senator Mike Crapo's (R-ID) Toxic Exposure Training Act, a bipartisan bill to improve education and training for Department of Veterans Affairs health care personnel to treat illnesses related to exposure to burn pits and other toxic substances.