West Central Child Care Center Directors host elected officials
News | Published on November 21, 2023 at 10:22am EST | Author: frazeevergas
0
Issues impacting child care services discussed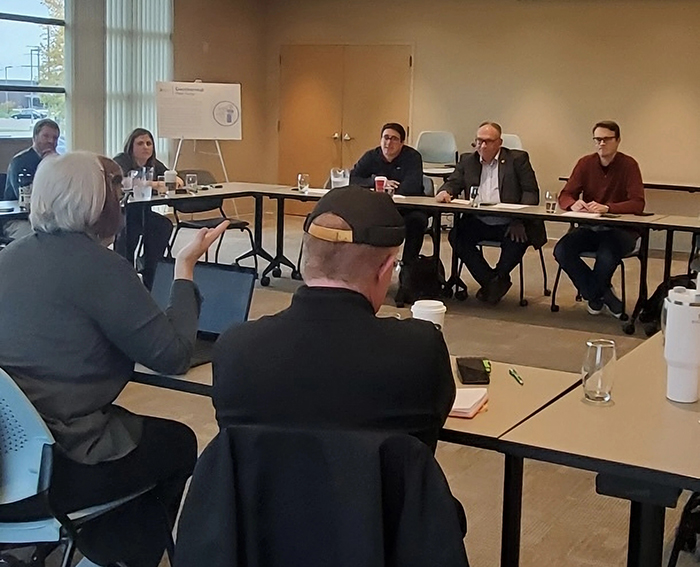 The West Central Child Care Center (WCCC) Directors group–made up of child care center directors who operate care facilities within the region–hosted state and federal elected officials on Wednesday, Oct. 25, to discuss key issues impacting Minnesota's child care services.
In attendance were State Senator Jordan Rasmusson (R-Fergus Falls), State Senator Robert Kupec (DFL-Moorhead), State Representative Heather Keeler (DFL-Moorhead), and representatives from the offices of U.S. Senator Tina Smith (D-MN) and U.S. Senator Amy Klobuchar (D-MN).
"It is critical to make child care more accessible and affordable for our rural communities," Rasmusson said. "However, the current rules around child care centers make it more difficult to set up and operate these facilities. That is why I will continue to champion legislation to reduce unnecessary burdens on child care providers."
During the meeting, the group of legislators heard from the WCCC Director's group about their concerns related to: earned safe and sick time; licensing regulations; the Free School Meals Program; timeliness of background checks; and Minnesota's Child Care Assistance Program (CCAP).
Sue Stafki, executive director of Children's Corner Learning Center in Fergus Falls, chaired the meeting and thanked all who attended.
"It was a positive meeting, and the legislators were engaged and willing to assist with solving some of the child care centers' concerns," she said. "I greatly appreciate their readiness to work together to continue to strengthen the care and education of our littlest learners. The West Central Child Care Center Directors group looks forward to future partnerships with all who attended."