Alan Jacobson, 74
Published on October 11, 2022 at 5:08pm EDT | Author: Chad Koenen
0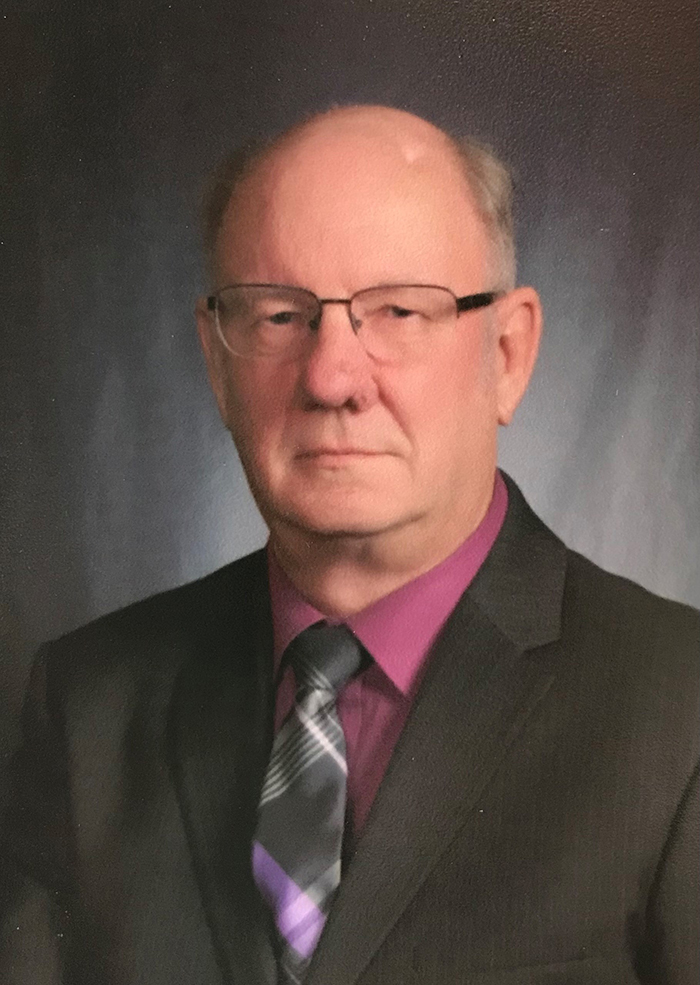 Alan C. Jacobson, of Rochert, MN died on October 3, 2022 at his home, at the age of 74.
Al was the first-born son of Sterling and Delia (Burrell) Jacobson, born September 24, 1948 in Fargo, ND . Al enjoyed growing up with numerous family dogs and playing football. He was a 1966 graduate of Moorhead High School and worked for what would be his wife's uncle at an upholstery shop to add to his knitting and sewing skills – hobbies and talents that would continue for years to come. He received his Bachelor of Science degree in Mechanical Engineering from North Dakota State University in 1970. He matched the arts with the smarts to be able to solve whatever problem would be thrown his way. Pair that with stubbornness (or persistence as some would say) and he was a force to be reckoned with.
Upon graduation, Al worked for the US Army Material Command until February 1971 when he began military service with the US Army. He was stationed at Fort Lee, VA where his knitting habit kept him busy. After discharge from the Army in 1973, he worked for Bellanca Aircraft in Alexandria, MN until 1975. He moved back to Moorhead, building his own home across the street from who would be his future wife, and began his 14-year career with Steiger Tractor assuming numerous positions in Quality Control and eventually production manager. In 1989, he began work for Crary Company in West Fargo, retiring in May 2009 after many lunches at the Dairy Queen.
Faith was a cornerstone in Al's life and the church communities were central. In fact, singing in the choir at St. Francis de Sales Parish in Moorhead was a great opportunity to meet and get to know his future wife! In addition to singing in the choir, he would eventually serve as chairman of the Finance, Pastoral, and Long-Range Planning Committees. He was also chairman of the Building Committee which culminated in the current church facility on 15th Avenue North. After moving to Cotton Lake in 1997, Al became active in Sacred Heart Parish in Frazee, MN serving in many different ministries and meeting an incredible community of believers and friends.
After a first attempt at dating ended in an epic bowling failure, a fateful hot chocolate following a cold midnight Christmas Eve mass resulted in Al marrying Angela Quiggle a short 14 months later on February 20, 1982 at St. Francis de Sales. Their 40+ year marriage adventure brought them to many places across the country and the world including a cruise to the Bahamas, cross-country road trips, and epic adventures to Alaska and Israel. While at home, they lived in North Moorhead until 1997 where they had three children Jim, Julie, and Joe. They all enjoyed the permanent move out to the summer paradise of Cotton Lake in 1997 where pontoon rides became their favorite adventure of them all. The kids eventually married, all ruining what could have been perfectly good summer weekends at the lake.
In 2014, Al and Angie welcomed their first grandchild – Hillary Louise. Hillary was then followed by Hudson, Max, Duke, and Maverick and brought so much joy to his life. His eyes would sparkle and he would be the first to get down on the floor to help build with Lincoln Logs or Legos. He also appreciated the never-ending helpers to drive the pontoon and someone to share his necessary chocolate chip cookies.
His friends and neighbors meant the world to him, even though he would argue that he would make a good hermit.
Al is survived by his wife Angela (Angie) Rochert, MN; a daughter Julie (Jake) Minneapolis, MN; two sons: Jim (Jenn) Rochert, MN and Joe (Taylor), Richfield, MN and his precious grandchildren Hillary, Hudson, Maxwell, Duke, and Maverick. He is also survived by a brother Tom (Deb) and two sisters: Mary Olerud and Sheryl (Arnie) Solmon. He is preceded in death by his parents Sterling and Delia (Burrell) Jacobson.
Visitation will be Friday, October 7 from 5 to 7:00 PM with a 7PM Prayer Service. Visitation will continue Saturday, October 8 from 10 to 11:00 AM followed by a 11:00 AM Mass of Christian Burial at Sacred Heart Catholic Church in Frazee. Burial will be 2PM at St. Joseph Catholic Cemetery in Moorhead.
www.FureyFH.com.