Bobby Rethwisch, 94
Published on August 9, 2022 at 1:47pm EDT | Author: Chad Koenen
0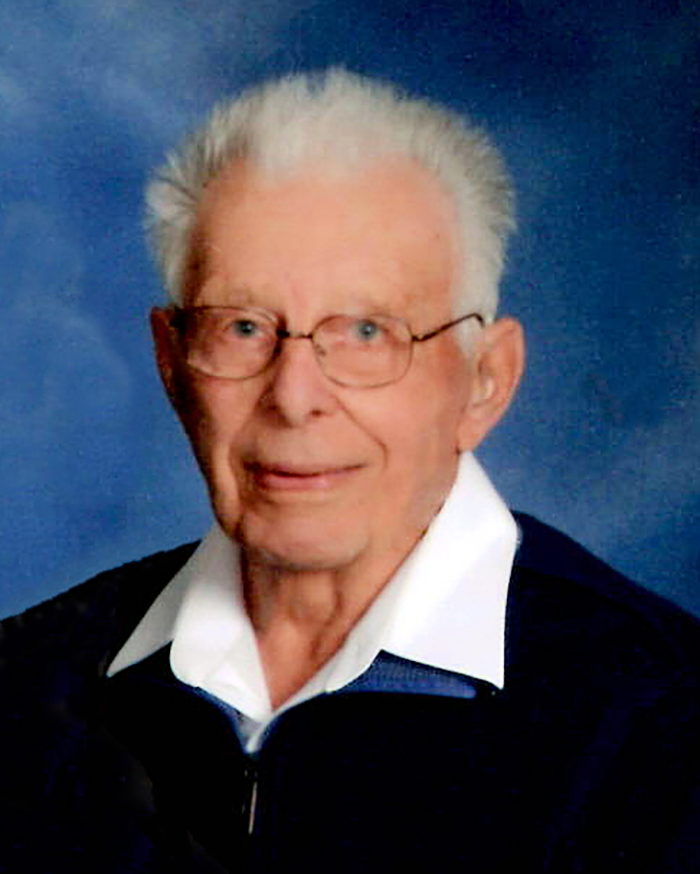 Bobby Rethwisch, age 94, of Frazee, MN passed away peacefully on August 4, 2022 at Emmanuel Nursing Home in Detroit Lakes.
Bobby was born on January 24, 1928 to Robert and Myrtle (Henderson). He was born at home in Silverleaf Township, and spent his entire life there except for the two years he spent in the US Army. Bobby attended school at District 71, and in Frazee. He worked with his dad on the farm, and later worked at the Lakeland Turkey Plant in Frazee. He was also a lumberjack of sorts, cutting trees and working in the woods.
On June 2, 1956, Bobby married Elinor Ziegler at the Bethlehem Lutheran Church in Frazee. He was a lifelong member of the church, was baptized and confirmed there. Bobby and Elinor had three children. Scott was born in 1959, and sadly passed away five months later. Next they had two daughters, Mary (Luc Delaquis) and Jody (Joe Davidson).
Bobby and Elinor built a small mink ranch and raised mink for the next thirty years. They retired in 1989.
In retirement they travelled a lot, visiting every continent except Antarctica and 49 of the 50 states! Bobby also was quite the woodworker. He built lots of furniture, finished it and gave it away to his grandchildren and others! Bobby was a deer hunter. He loved to hunt, and then tell the stories about hunting- there's no doubt about it- some of his very best memories were about hunting!
Bobby and Elinor have five grandchildren whom they loved very much and were very proud of. Grandpa Bobby was one of a kind. He could be counted on for a 'vision' when the kids were small, rides on the four-wheeler as they grew, and stories when they got older. He was so generous and kind to everyone, but especially those five grandchildren. Bobby has eight great-grandchildren. Their photos and artwork decorated his apartment and room.
Bobby is survived by his daughters: Mary (Luc) Delaquis of Carman, Manitoba and Jody (Joe) Davidson of Declo, Idaho. Grandchildren: Sarah (Kirk) Young, Danielle (Ryan) McIntosh, Christopher (Jennifer) Delaquis, Ashley (Jeremy) Ward, Mykel (Kiffanie) Davidson. And his great-grandchildren: Maesyn, Sadie, Noelle, Kennedy, Cali, Collins, Finley and Beau. His brother-in laws: Frank Berger, August (Betty) Ziegler and Merlin Harelstad and his sisters-in-law Edna Harelstad and Virgie Ziegler. As well as many nieces and nephews.
He is proceeded in death by his wife Elinor, their son Scott Jay, his parents, his sister Darlene and his brothers-in law Clarence and Marlin and sister in law Letha.
The family is planning a celebration of life for both Bobby and Elinor at 11AM, Saturday, September 3, 2022 at Bethlehem Lutheran Church in Frazee, MN.
The family would like to send a special Thank You to Red River Valley Hospice Team & especially his nurse, Kristin. The staff at Ecumen was so good to dad & he loved them all. To those who visited, called or sent cards – Thank You