Brian Erickson, 60
Published on February 9, 2021 at 4:13pm EST | Author: Chad Koenen
0
Pastor Brian Dean Erickson was born in Detroit Lakes, Minnesota on May 21st, 1960 to Donald and LaVonne Erickson. He grew up in Detroit Lakes and fondly remembered his years at Rossman Elementary. He was a 1978 graduate of Detroit Lakes High School and later NDSCS in 1989 and UND in 1991. Always having a farmer's heart, he enjoyed many childhood years showing animals at the county fair. This love of farming followed him throughout his life resulting in a small hobby farm near Frazee. Pastor Brian enjoyed raising cows, chickens, burrows, goats, and pigs. He proudly drove a John Deere tractor for chores, much to his grandsons' delight. His love of country life continued with the purchase of a dream home on a lake where he could be found taking in a sunset on summer evenings.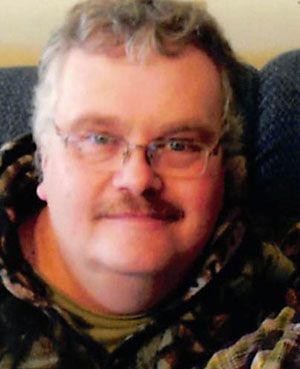 Pastor Brian proudly served in the Minnesota National Guard and Navy Reserves. He was an accomplished Occupational Therapist and later served at risk students in the Detroit Lakes and Frazee school districts. In 2005 he followed God's calling and formed the Cowboy Church in rural Detroit Lakes. His church was a place of warmth and love. All were welcome. In 2020 he became pastor of Pinewood Church in Menahga. Pastor Brian was proud to join this already formed congregation, which welcomed him with open arms.
In August 27, 1987 Pastor Brian was united in marriage to the love of his life Sandy Neisen. Together they enjoyed serving through ministry, spending time with their daughter, son-in-law, and grandsons, and visiting his favorite place, the Black Hills. Pastor Brian and Sandy made many moves throughout the years, until finally finding their dream place on Big Rock Lake.
In his spare time, Pastor Brian enjoyed hunting, fishing, and 4-wheeling all day with his brother Brad. He loved being outdoors. He spent many hours praying and writing sermons in his hideaway, the glory barn. Nothing gave him more peace than sitting by a cozy fire with family.
Pastor Brian passed away on January 29, 2021 at 60 years of age. He is survived by his wife of 33 years, Sandy; his daughter Katie (Steven) Palmer and grandsons Oliver and Harvey of Hawley, MN; his brother, Bradley Erickson and his daughters Kristen and Lauren of Lockhart, TX; as well as a large extended family. He will be missed by many and loved for a lifetime.