Buddy Williams, 88
Published on January 31, 2023 at 3:56pm EST | Author: frazeevergas
0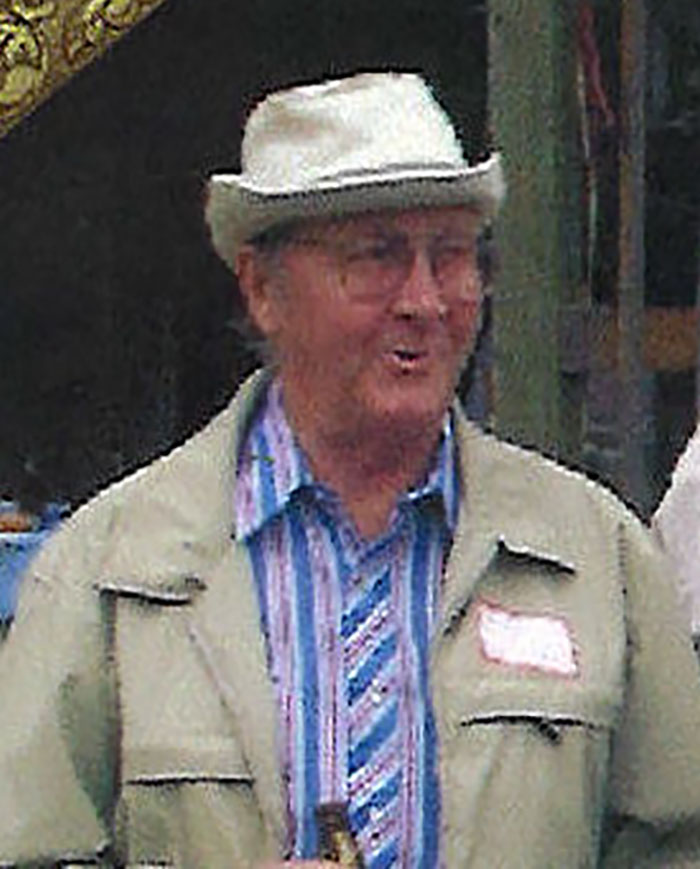 Buddy Wesley Williams, 88, Richwood, MN, passed away in the evening hours of Wednesday, January 25, 2023, at home surrounded by family.
He was born in Chambers, NE on November 19, 1934, a son of the late Ray E. and Esther (Kirstein) Williams. The family moved to Shell Lake in 1949 and he attended Frazee High School.
He met his first wife, Mary Jane in 1953 and they married in 1954 and had two sons. Brad in 1955 and Mike in 1958. The family made their home in Richwood in 1959 and Buddy has lived there since. He began working in the Iron Mines and for Crystal Sugar later taking a job with the State of Minnesota in 1966. He retired in 1997 after over 30 years of service.
In 1998, Buddy married Audrey (Coalwell). They enjoyed many happy years together until her passing in 2007. Buddy was a classic car enthusiast and enjoyed going to car shows. His greatest love, however, was for his family. He will be sadly missed.
Buddy is survived by his children: Brad (LaVonne) Williams of Twin Valley, MN and Mike (Kari) Williams, of Detroit Lakes; nine grandchildren, 12 great-grandchildren as well as Audrey's seven children, 25 grandchildren and three great-grandchildren.
Buddy is further survived by a sister, Inez (Joe) DePiano of Detroit Lakes and a brother, Robert (LaRae) Williams of Springville, UT.
He was preceded in death by his parents; his first wife, Mary Jane; his second wife, Audrey; his brothers: Cecil, Bill and Jim; and a sister, Donna.
The visitation for Buddy will be on Tuesday, January 31, 2023 from 5 to 7 PM at David-Donehower Funeral Home (609 US Hwy 10 E., Detroit Lakes, MN 56501). A prayer service will conclude the evening at 7 PM. Visitation continues on Wednesday, February 1, 2023, from 10 to 11 AM at Bakke Lutheran Church (27492 Co Hwy 32, Detroit Lakes, MN 56501). A funeral service will follow at 11 a.m. with Chaplain Kurt Jacobson officiating. Burial will be in Richwood Lakeview Cemetery in the spring.
The family wishes to thank the staff of Hospice for their kind and compassionate care of Buddy.
For those wishing, memorials are appreciated to Hospice of the Red River Valley, 1701 38th St. S., Fargo, ND 58103.
For more information, or to leave an on-line condolence, please visit DavidDonehower.com.
Arrangements are under the direction of David-Donehower Funeral Home.