Cassandra Chamley, 38
Published on August 23, 2021 at 3:27pm EDT | Author: Chad Koenen
0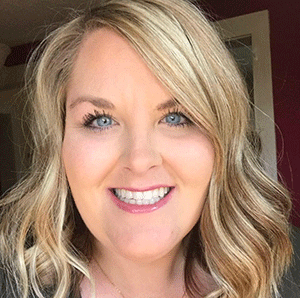 Casandra "Cassie" Faye (Jacobson) Chamley, age 38, passed away peacefully on August 15, 2021 at Sanford Broadway Hospital Fargo, ND after a difficult fight with endometrial cancer.
Cassie had to fight just to earn her spot in this world. She was born 2 ½ months premature on April 12, 1983. Cassie weighed only 2lbs. 12 oz. and was called a miracle baby by all who saw her. It took a big heart to overcome those early odds, but lacking in heart was never a problem for her.
Cassie grew up in rural Frazee MN with her parents, brother and 2 sisters. The surrounding woods were her favorite playground, which probably lead to her lifelong love and respect for nature. Always a dog lover (until she married a cat guy), she had several favorite dogs throughout her life, with "Puppy Breath" having been her favorite smell.
She was baptized and confirmed at Immanuel Lutheran Church of Shell Lake. Cassie graduated from Frazee High School in 2002. She loved working at Arvig Communications for the last decade, and they have shown their love and support for Cassie during her fight.
Cassie loved staying active. Playing basketball was one of her favorite activities throughout her youth. She wasn't the best at it, but that never stopped her from trying her best and being a wonderful asset to every team. Again…that heart.
Cassie met the love of her life in 2005. She and Chris Chamley were married on October 9, 2010 on a beautiful day surrounded by family and friends. She and Chris loved to travel, with countless long weekends spent at a ballgame, on Lake Superior, in the Black Hills of South Dakota, or anywhere else she could stand in awe of nature or just put her feet in the sand.
Cassie had a smile that could light up a room. That is usually a cliché, but those who know Cassie understand that smile was magical. People wanted to be near Cassie. Her smile, warmth, and absolutely compassionate nature were magnets to everyone, and she easily made lifelong friends wherever she went.
This compassion also drew children to her. Whether it were her own nieces and nephews, or the young children of friends, Cassie loved kids and they shared the sentiment.
She had a wit about her that would leave people in tears laughing. All that knew her have shared great memories that they will forever cherish. A lot of those fun memories occurred around holidays, with Christmas being Cassie's absolute favorite!
Cassie was diagnosed with endometrial cancer in late 2020. She fought hard, and treatment gave her more time with the ones she loved. On the night of August 15, that miracle heart couldn't fight anymore, she passed peacefully with her husband by her side, leaving this world behind slightly less sunny than it was before.
Cassie is survived by her husband, Chris; her parents, Marty Jacobson and Tyanne Jacobson; brother, Dennis (Sara) Jacobson; and sisters: Leaha (Kyle) Mickelson and Sara (Kerry) Lockrem. Eight nieces and nephews and countless friends, along with many others she met along her journey, who will wonder to themselves, "Where has that girl with the gorgeous blue eyes and big smile been? I liked her."
She was preceded in death by both sets of grandparents.
Visitation will be held Saturday, August 21, 2021 from 1:00 PM to 2:00 PM at St. Paul's Lutheran Perham. Funeral Service will be Saturday, August 21, 2021 at 2:00 PM at St. Paul's Lutheran Perham.
CELEBRATION OF LIFE will take place Sunday, August 22, 2021 from 11 a.m. to 1 p.m. at Frazee Event Center.
Furey Funeral Home is assisting the family. www.FureyFH.com