Clement Neisen, 88
Published on February 7, 2023 at 2:32pm EST | Author: frazeevergas
0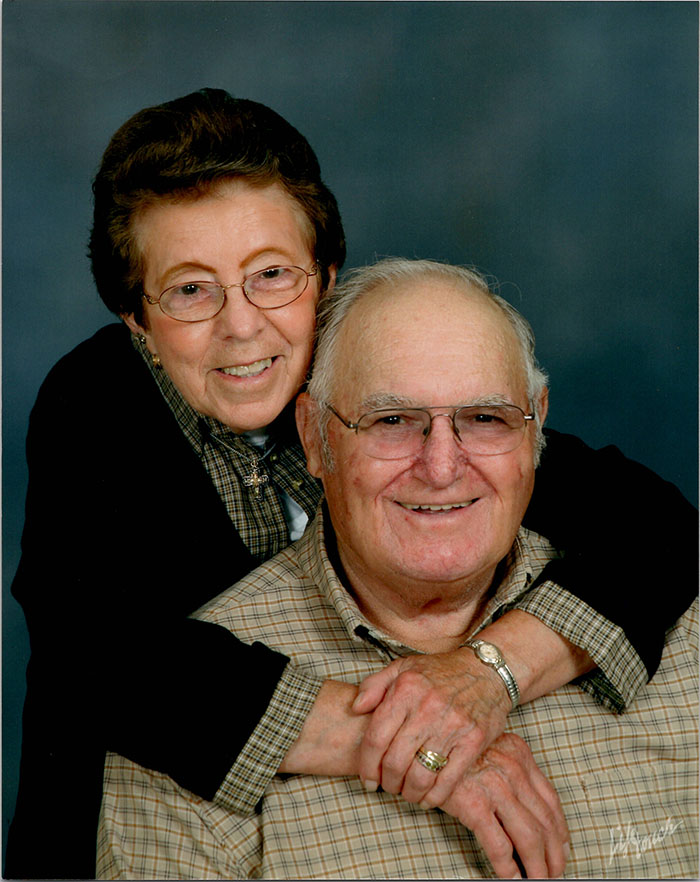 Clement "Clem" Thomas Neisen, age 88, passed away February 2, 2023, at Essentia Health Oak Crossing in Detroit Lakes, Minnesota. He was born May 12, 1934, in rural Carlos, Minnesota, the son of Joseph and Elizabeth (Feda) Neisen.
Clem grew up in the Carlos area and met the love of his life, Betty Kaufman in Carlos, Minnesota. He met Betty shocking grain and they were engaged on All Saint's Day November 1, 1954. Clem and Betty were united in marriage April 12, 1955, in Belle River Church. To this union 5 children were born. They made their home in the Alexandria area before moving to the Frazee area.
Clem worked for Getty Oil Company in Detroit Lakes. The couple owned and operated together the Altona Diner in Vergas. Clem grew up farming with horses and continued into his retirement years working with draft horses. He enjoyed many fishing trips to Alaska and Canada. He was a skilled woodworker and made many woodworking projects.
He is survived by children: Dan Neisen, Dave (Torey) Neisen, Sandy Erickson, Greg (Sue Hollom) Neisen; grandchildren: Brice, Cassandra, Dustin (Brittney), Tiffany (Troy), Jessica, Heather (Erik), Angie, Dumitru Daniel, Derek (Hannah), Dylan, Katie (Steven); great-grandchildren: Ella, Grace, Ben, Evan, Oliver, Harvey, Clarity, Opus; siblings: Howard Neisen and Mary Ann Robischon; and several nieces and nephews.
Clem was preceded in death by his wife of 67 years, who passed away Nov 16, 2022, Betty Neisen; his parents: Joseph and Elizabeth Neisen; siblings: Ambrose Neisen, Irma Schultz and Ronald Neisen.
Mass of Christian Burial will be 11:00 AM, Friday, February 10, 2023, at Sacred Heart Catholic Church in Frazee with visitation one-hour prior to the service. Evening Visitation will be Thursday, February 9 from 5 to 7:00 PM at Furey Funeral Home in Frazee with a Prayer Service at 7:00PM. Interment will be held in the spring at Sacred Heart Catholic Cemetery.
Arrangements with the Furey Funeral Home www.FureyFH.com