Duane Estenson, 68
Published on April 19, 2022 at 3:46pm EDT | Author: Chad Koenen
0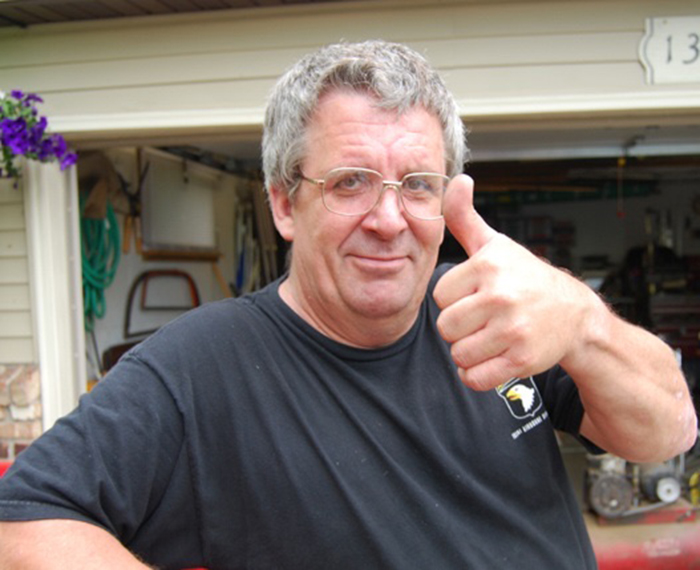 Duane A. Estenson, 68, West Fargo, N.D., formerly of Detroit Lakes, died Wednesday, April 6, 2022, in Sanford Health, Fargo.
Duane Allen Estenson was born March 29, 1954, in Jamestown, N.D., to Olai and Dorothy (Thompson) Estenson. He was raised in Walcott, N.D. and Frazee. He graduated from Frazee High School in 1972. Following high school, Duane enlisted with the United States Navy and served on the U.S.S Coral Sea during the Vietnam War. Upon his honorable discharge, Duane attended technical college and earned his diesel mechanics degree. On December 18, 1976, Duane was united in marriage to Marian Anderson at Bethlehem Lutheran Church in Frazee. Early in his working career, Duane worked for Daggett Truck Line in Frazee and Hedahl's in Detroit Lakes. In 1997, he founded Riverside Auto Parts in Detroit Lakes and operated the parts store alongside his wife and kids for several years. In 2010, Duane started working at SJE Rhombus in Detroit Lakes and continued until his retirement in 2019. 
A true auto mechanic at heart, Duane was always willing to help his friends and neighbors with their vehicles. He enjoyed collecting John Wayne memorabilia and spending time with his family. In 2020, Duane and Marian moved to West Fargo, N.D.
Duane is survived by his wife Marian; son, Jason (Kasey) Estenson; and daughter, Lisa Estenson; three grandchildren, Valen, Soren and Orion; brothers, Donald (Jan), Gary (Jay), Gordon (Rikka), Kevin (Terry) and Mike (Pat); sister, Marilyn (Wayne) Farsdale; along with many nieces and nephews.
He was preceded in death by his parents, Olai and Dorothy Estenson; and brothers-in-law, Marvin Anderson and John Finnegan.
Memorial Service for Duane was held Wednesday, April 13, 2022, at 3 p.m. in Triumph Lutheran Brethren Church-West Campus, West Fargo, N.D. Visitation was held one hour prior. Interment will be in Lakeside Cemetery, Frazee.
Arrangements entrusted to Korsmo Funeral and Cremation Service, Moorhead. Online condolences may be shared at www.korsmofuneralservice.com