Edwin Orman, 92
Published on November 8, 2022 at 3:11pm EST | Author: chadkoenen
0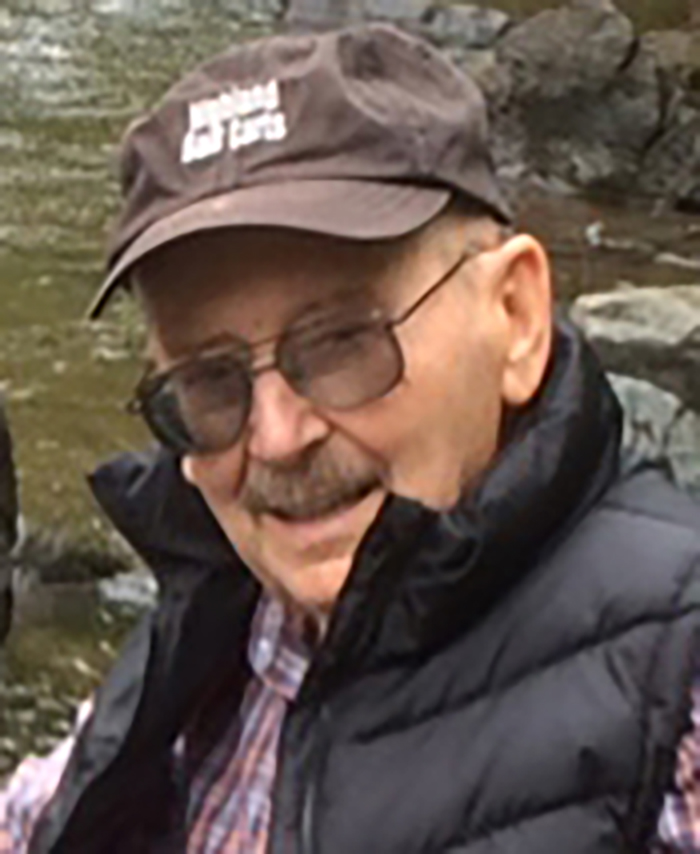 On October 22, 2022 Edwin R. Orman of Fargo, ND and Frazee, MN, passed away after a wonderfully long life at the age of 92.
In 1930 in the small town of Turtle Lake, ND, the only child of a young German couple, Rudolph and Christine (Fink) Orman, was born. Edwin Orman eventually found himself in Frazee, MN, where he met the love of his life, Ardis Hendrickson.
Little did he know that chance meeting on a country road, where he asked a pretty young teenager for a ride on her bicycle (she wisely told him "no"), would lead to more than 70 years of togetherness.
Edwin enlisted in the Air Force during the Korean War and served his time stationed in Europe. While there, he flew home to marry Ardis in 1952. When he was discharged from the service in 1953 he joined his bride and they lived in Moorhead, Grand Forks, Jamestown, and Fargo before settling at the lake near Frazee, MN. Though Edwin was often in a sales role over the years, he enjoyed the challenge of starting and running his own manufacturing business.
Ed was always ready for an adventure with his family. Paddling the canoes with his kids led to summer explorations of the lakes and streams of Minnesota. (Ardis was the essential drop-off and pick-up person.) Ed liked to fish and could usually find a willing kid, friend, or his parents to hit the water with him.
Backpacking and tenting in the Tetons, the Beartooth, and the Canadian Rockies often produced a series of hilarious stories and pictures, usually having to do with Ed's navigational skills (or lack thereof). Good for a practical joke, he once secretly stuffed rocks into the backpack of the child who complained the most about the weight of their pack! No slouch herself, Ardis frequently found herself in the middle of a multi-day backpacking journey through the Tetons and in Banff, Canada, roughing it with the rest of the family.
In his early days Ed was rarely far from the Brownie movie camera and loved filming his kids jumping off the Mary Brown Bridge, leaping out of snowbanks, cross-country skiing, and once running him over at high speed with the toboggan. (That was an accident, really!) He graduated from the Brownie to an iPad and smartphone in recent years, which was quite impressive—a 90 some year old who does text, email, and photos electronically!
Even in his later years, he enjoyed new adventures with Ardis and his children. Ed completed his first rock climb in Custer State Park at the age of 65 and went climbing in the summers with his daughter(s) and son-in-law for a number of years after. Ed and Ardis hiked up to the top of Black Elk Peak, the highest in South Dakota (twice!), and they often completed the Volksmarch to the top of the Crazy Horse Monument (6.6 miles at the age of 85!). Then the "gold fever" hit him and the lure of finding "gold in them thar hills" was quite strong. Even though he never did find a nugget, it was fun to get the family together for a few hours of panning in the "secret" streams of the Black Hills.
And let's not forget the years of growing giant pumpkins! Though Ed often took credit for the massive produce (some over 300 pounds), it was really the green thumb of Ardis who ensured those pumpkins got a good start and plenty of water.
Through all the adventures and misadventures (soggy canvas tents and cold soaked sleeping bags loomed large in many tales), Ed kept his sense of humor (and his wife!) and taught his kids an appreciation for the outdoors, a love of family, and a willingness to always try new things regardless of age.
Ed is survived by his wife, Ardis, and by his children: Larry Orman (Betsy); Cheryl Strege (Mark); Bruce Orman (Peggy); Brian Orman (Tiri Connell); Scott Orman (Julie); Kristi Flick (Scott); and nine grandchildren: Andrew Orman, Matthew Orman, Sam Orman, Virginia Orman, Nate Orman, Max Orman, Sierra Connell, Maz Connell, and Dylan Flick.
Edwin was preceded in death by his parents and his son, Todd.
Services were held on Friday, October 28, 2022 at Karvonen Funeral Home, New York Mills, Minnesota.
Please visit www.karvonenfuneralhome.com to leave memorials and condolences on Ed's Tribute Wall.
Arrangements provided by Karvonen Funeral & Cremation Service of New York Mills, Minnesota.